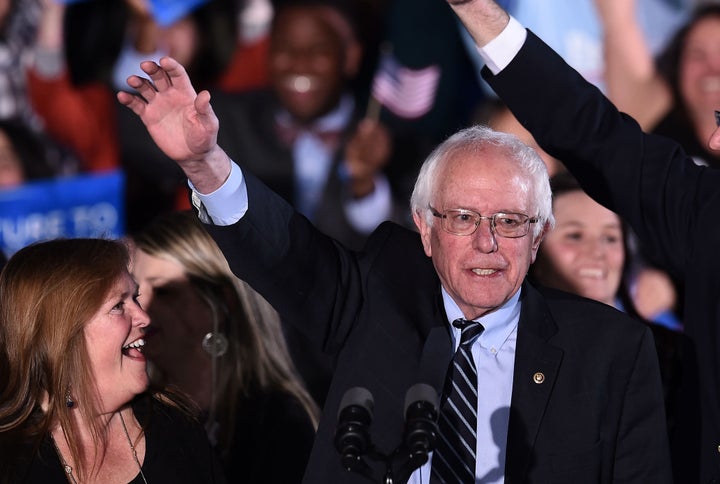 WASHINGTON -- Presidential candidate Bernie Sanders' large victory in the New Hampshire Democratic primary on Tuesday brought a torrent of donations, with his campaign raising $5.6 million in the 21 hours since the Granite State polls have closed.
The huge haul came after the independent senator from Vermont used his victory speech as a national fundraiser.
"I'm going to hold a fundraiser right here, right now, across America," Sanders told the crowd. "My request is please go to BernieSanders.com and contribute. Please help us raise the funds we need, whether it's 10 bucks, 20 bucks, or 50 bucks. Help us raise the money we need to take the fight to Nevada, South Carolina and the states on Super Tuesday."
According to a Sanders aide, the campaign processed 2,689 contributions in a single minute at the high point of the night.
Sanders has the largest fundraising base of small donors ever seen in primary elections -- even larger than that of President Barack Obama. By the end of January, his campaign had raised over $95 million from 1.3 million people giving a total of 3.25 million separate contributions.
The big post-New Hampshire fundraising bump may, however, require Sanders to change one of the signature lines of his stump speech. When he touts that his campaign is powered by small donors, Sanders always states the size of the average contribution, as he did Tuesday: "And, you know what that average contribution was? $27."
Well, the $5.2 million Sanders raised in the first 18 hours after his speech came with an average donation size of $34.
UPDATE: 9:20 p.m. -- By Wednesday night, Sanders had hit $6 million, and his campaign aimed to raise another $1 million by midnight, according to an email to supporters.
"In the spirit of this campaign, we're going to reach for a bigger but difficult goal -- raising $7 million by the end of the day today," campaign manager Jeff Weaver wrote in the email. "I'll be honest -- right now, the math looks difficult to raise another $1 million today. But I think it's important for us to try, and not just because there are 14 primaries and caucuses over the next three weeks."
This post has been updated to reflect the donations received after 21 hours.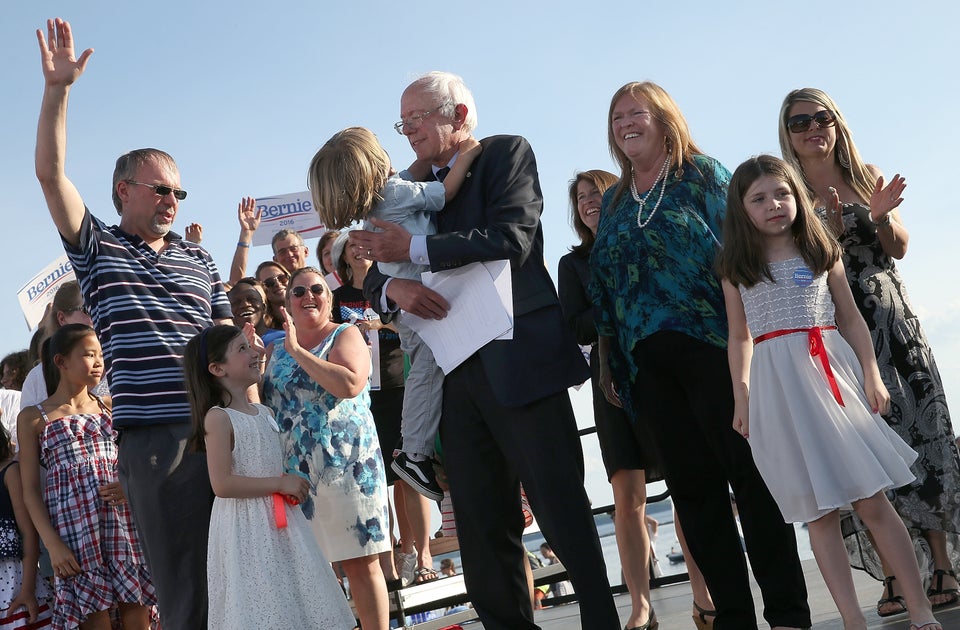 Bernie Sanders On The Campaign Trail
Popular in the Community