Sen. Bernie Sanders (I-Vt.) became famous during his 2016 presidential run for his rumpled suits, the bird that took perch on his lectern at a campaign stop in Oregon, his calls for free college and universal health care ― and, of course, $27.
At every stop, important debate moments, and primary night speeches, the Democratic candidate never let audiences forget that the average contribution to his campaign was $27. He ran ads about it. There was a tab on his website for supporters to donate $27. He became as consistent as any TV pitchman. And for good reason: The strategy worked. Those small donations provided a fundamentally new template for how presidential campaigns can raise money.
Sanders owes his historic success to a team of strategists who were invited to join the campaign just three days before his candidacy was officially announced.
The strategists ― Tim Tagaris, Robin Curran and Michael Whitney, employees of the firm Revolution Messaging ― thought Sanders' message could resonate. But they never imagined the fundraising successes it would produce. In their initial meeting with Sanders, Tagaris suggested the senator might be able to raise $30 million to $50 million from online donations. Whitney put the range at $15 million to $20 million.
On the day Sanders announced his bid, the campaign took in more than $1 million. By the end of the campaign, the team had raised $218 million online.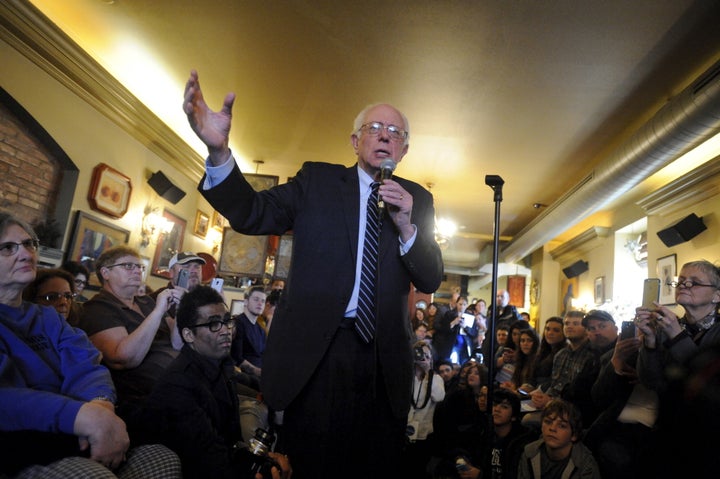 On this episode of the "Candidate Confessional" podcast, Tagaris, Curran and Whitney reveal in detail for the first time just how they did it and what it was like to be part of a historic fundraising juggernaut.
There was no secret sauce, they insist. Just an opportunistic mindset ― like turning Sanders' "damn emails" debate line into a $1.2 million fundraising campaign ― a preternatural commitment to message discipline and a keen understanding of their base.
"Bernie was the only candidate who could have done that in 2016 and also provides a template for other candidates in 2020 and beyond," Whitney says.
They also explain just how easy it is for seasoned operatives such as themselves to be drawn emotionally into the campaign on which they are working. Bernie, for them, wasn't so much a candidate as an opportunity to fundamentally change politics for the better. When he came up short, the sense of loss was particularly profound.
"When you are working toward something that is just inspiring so many people across the country and for a candidate you believe in and defying any and all expectations for your result, it is impossible not to get entirely wrapped up in what you're doing," Tagaris says.
Listen to the full episode above.
Support HuffPost
The Stakes Have Never Been Higher
Before You Go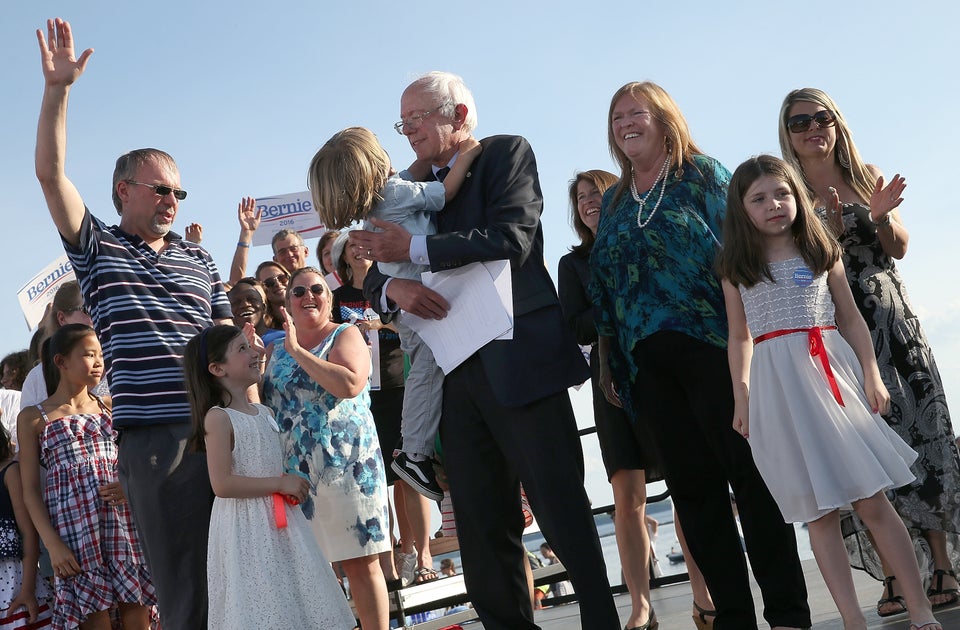 Bernie Sanders On The Campaign Trail
Popular in the Community