Sen. Bernie Sanders (I-Vt.) doubled down on his support for tighter gun control legislation on Thursday in the wake of the mass shooting at an Oregon community college.
"The president is right. Condolences are not enough," Sanders said in an interview with MSNBC's Chris Hayes on Thursday. "We've got to do something … We need sensible gun control legislation."
Sanders, a Democratic presidential hopeful, went on to specify that he supports banning assault weapons and closing the loophole that exempts private, unlicensed gun sales from background checks -- often known as the "gun show loophole." The Law Center to Prevent Gun Violence estimates that 40 percent of guns sold in the United States are purchased via private, unlicensed sales.
Sanders added that he believes we also need to "significantly improve" the U.S. mental health system.
Democrats have accused Sanders of being insufficiently committed to gun control. Sanders voted against the Brady Bill, which established mandatory background checks in 1993, and voted for a law protecting gun manufacturers from lawsuits from victims of violence.
Sanders has staunchly defended his record. He maintains that his objections to the Brady Bill, for example, were due to the inclusion of a mandatory waiting period for gun purchases, rather than the background checks themselves, and boasts of his D-minus ranking from the National Rifle Association.
As a senator from a rural state with lax gun laws, Sanders has argued that he is uniquely positioned to bridge the divide between gun control advocates and their opponents -- a sentiment he reiterated on MSNBC on Thursday.
"What we need, Chris, as a nation, is to get beyond the shouting," Sanders said. "Some people want to ban every gun in America and some people believe in nothing at all. I think the vast majority of the American people, as the president indicated, including gun owners -- and I know that's true here in Vermont -- want sensible gun control legislation and they also believe that we should have more access to mental health facilities and counselors than we presently do."
But Sanders demurred when asked whether he had become more supportive of gun control over the years, contending that his support for universal background checks has been consistent.
He also declined to endorse more aggressive gun control measures like those adopted by Australia and the United Kingdom, which President Barack Obama mentioned in his remarks on Thursday.
"I don't know that anybody knows what the magic solution is," Sanders said.
"You can sit there and say, 'I think we should do this and do that.' But you got a whole lot of states in this country where people want virtually no gun control at all," he added. "And if we are going to have some success, we are going to have to start talking to each other."
Assurances notwithstanding, Sanders' rivals in the Democratic field see gun policy as an area where they may have an advantage over the Vermont senator with progressive rank-and-file Democratic primary voters. A super PAC supporting former Maryland Gov. Martin O'Malley's presidential bid released a video in June citing Sanders' past votes, concluding, "Bernie Sanders is no progressive when it comes to guns."
Hillary Clinton, the putative Democratic front-runner, and groups affiliated with her, have thus far refrained from attacking Sanders on the issue.
Clinton spoke out forcefully in favor of gun control legislation after Thursday's massacre, attacking what she called the National Rifle Association's "single-minded, absolutist" view that the constitution precludes any gun safety regulation at all.
"I'm going to try to do everything I can as president to raise up an equally large and vocal group that is going to prove to be a counterbalance [against the NRA]," Clinton said in an interview Thursday night with Janet Wu of the Boston ABC affiliate WCVB. "And we're going to tell legislators, do not be afraid. Stand up to these people, because a majority of the population and a majority of gun owners agree that there should be universal background checks. And the NRA has stood in the way."
CORRECTION: A previous version of this story stated that the Manchin-Toomey amendment would have expanded background checks and banned assault weapons and high-capacity magazines. While the amendment would have expanded background checks, it would not have banned assault weapons and high-capacity magazines.
Sanders Isn't Playing The Media's 'Sport'
He Thinks The Media's Priorities Are Pretty Much All Wrong
So They Should Stop Trying To Instigate Attacks
And Focus Less On Rubio Hitting A Kid With A Football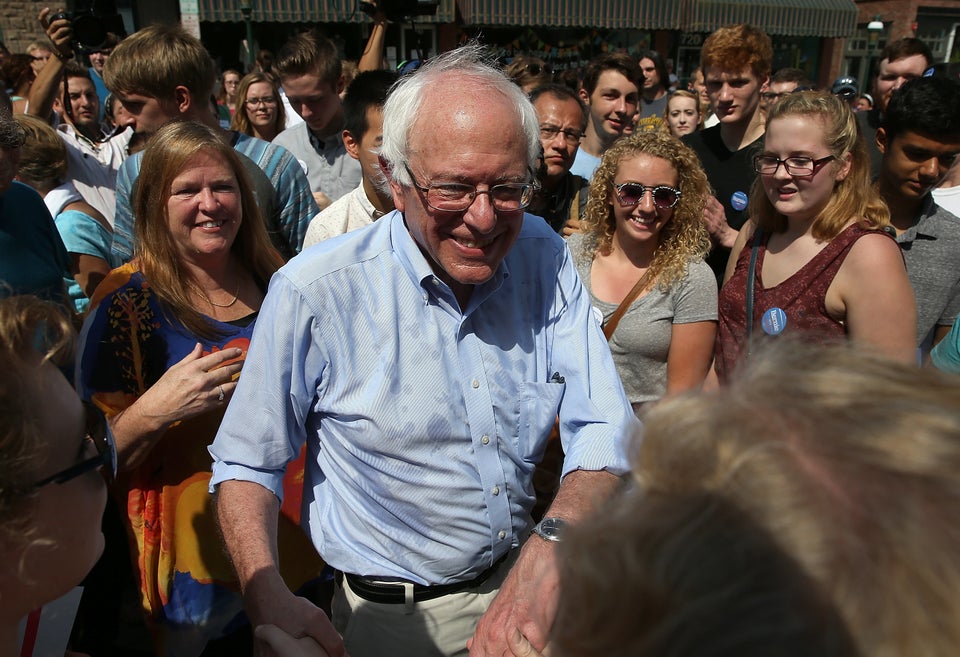 Win McNamee via Getty Images
He's Really NOT Going To Talk About Clinton, So Stop Asking
And He's Not Going To Attack Biden, Either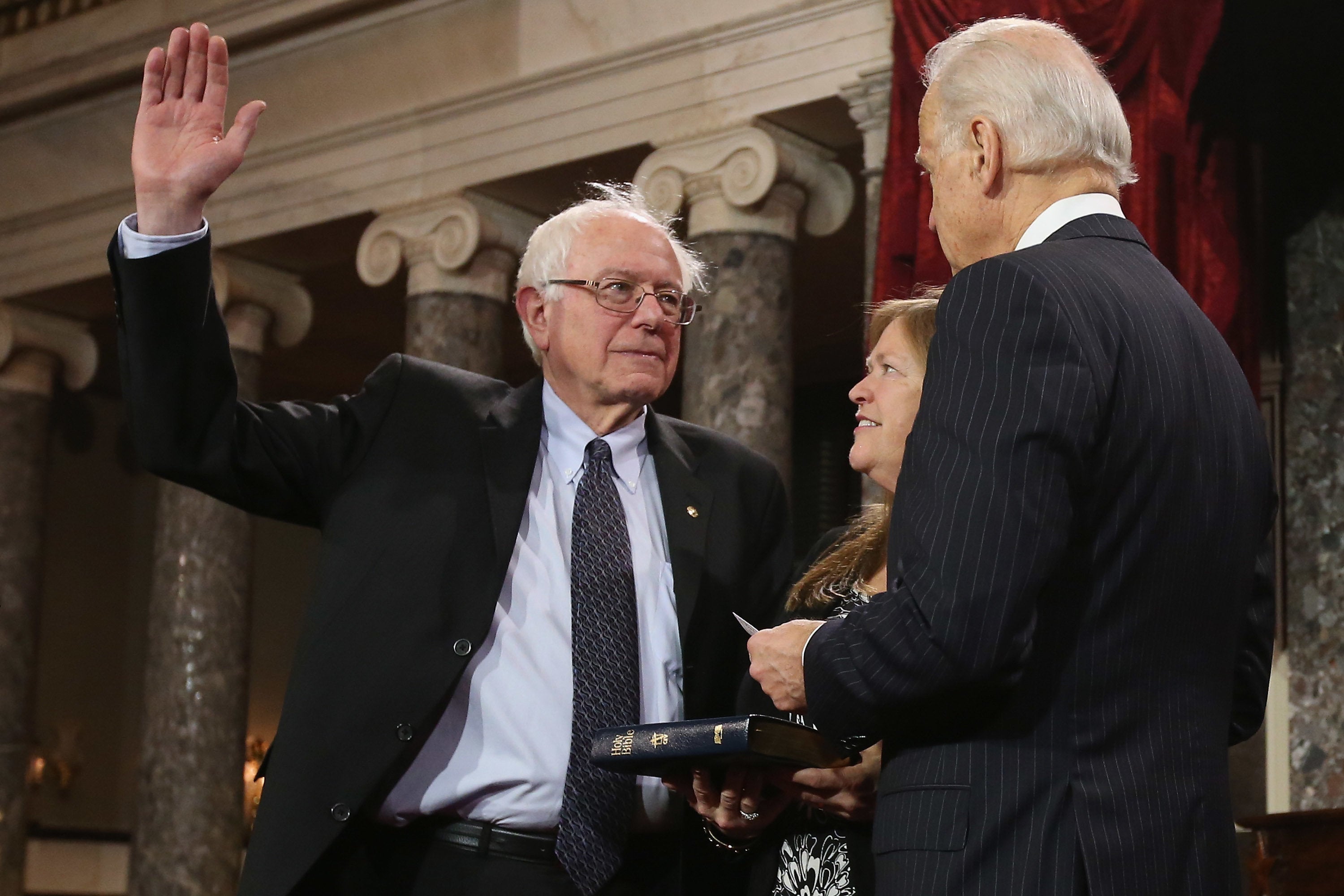 Chip Somodevilla via Getty Images
Sanders Says The Media Should Stop Distracting Us
The corporate media spends enormous time and energy diverting our attention away from the most important issues facing us.

— Bernie Sanders (@BernieSanders) July 23, 2015
And Shouldn't Worry About Clinton's Hair -- Or His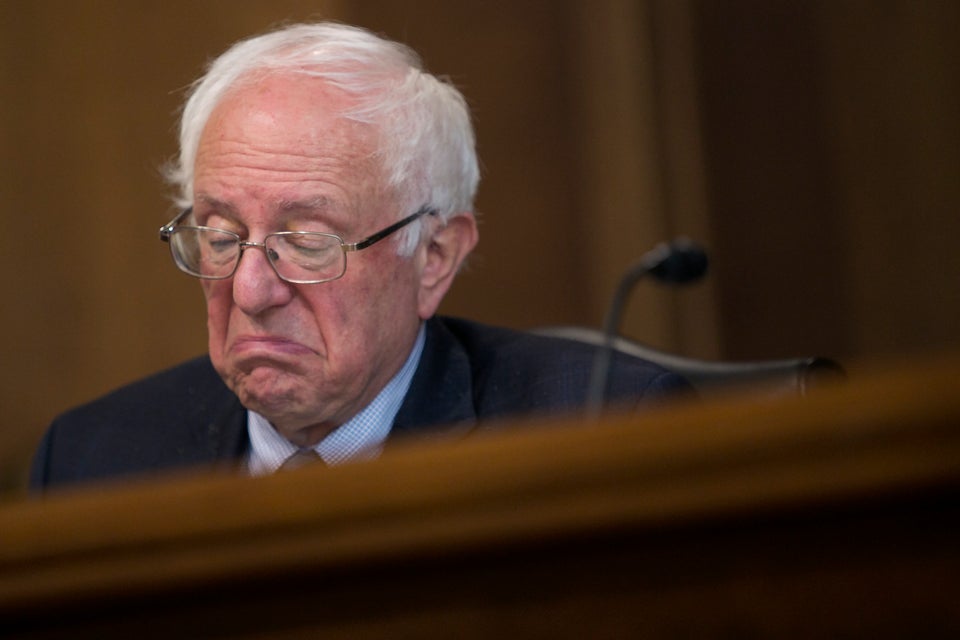 Congressional Quarterly via Getty Images
Popular in the Community