The mother of a teenage girl who was killed in the Aurora, Colorado, massacre in 2012 wants to sit down with Democratic presidential candidate Sen. Bernie Sanders (I-Vt.) to get him to change his stance on gun control.
Sandy Phillips, who has become an advocate fighting gun violence in America after the death of her daughter, Jessica, shared her disappointment with Sanders Tuesday, saying he showed a "lack of compassion" during the CNN democratic debate last week.
Sanders laughed at Hillary Clinton when she defended her past comments about Vermont, Sanders' home state, having "the highest per capita number of guns that end up committing crimes in New York."
Sanders famously voted for a 2005 law that grants immunity to gun manufacturers for deaths and injures caused by their weapons. When pressed again on the issue in the debate, he fumbled in his response.
Victims of gun violence "have the right to sue, and I support them and anyone else who wants the right to sue," Sanders said.
But he also said that "if a gun shop owner sells a weapon legally to somebody and that person then goes out and kills somebody, I don't believe it is appropriate that that gun shop owner who just sold a legal weapon to be held accountable and be sued."
Erica Lafferty Smegielski, the daughter of Sandy Hook School Principal Dawn Lafferty Hochsprung, shared Phillips' message.
Phillips "has been trying to set up [a meeting with Sanders] since late last year," Smegielski told The Huffington Post.
Smegielski said that Sanders did call Phillips at the end of last year and agreed to sit down with her, but the meeting never got set up.
It's "really telling that it hasn't happened yet," Smegielski said, "to really just blow off someone whose daughter was murdered because he's being called out on a very unfortunate decision."
If Sanders wins the Democratic nomination, Smegielski said she doesn't know what more she can do. "I feel like he has us backed into a corner right now. We've asked for meetings, we've asked for sit-downs, we've asked him to explain, and his response was nothing more than a political attack on Clinton."
The Sanders campaign did not immediately respond to a request for comment.
New Yorkers are voting Tuesday in the state's primary. Hillary Clinton is still in the lead over Sanders, but he has managed to steadily close the gap, according to HuffPost Pollster.
Before You Go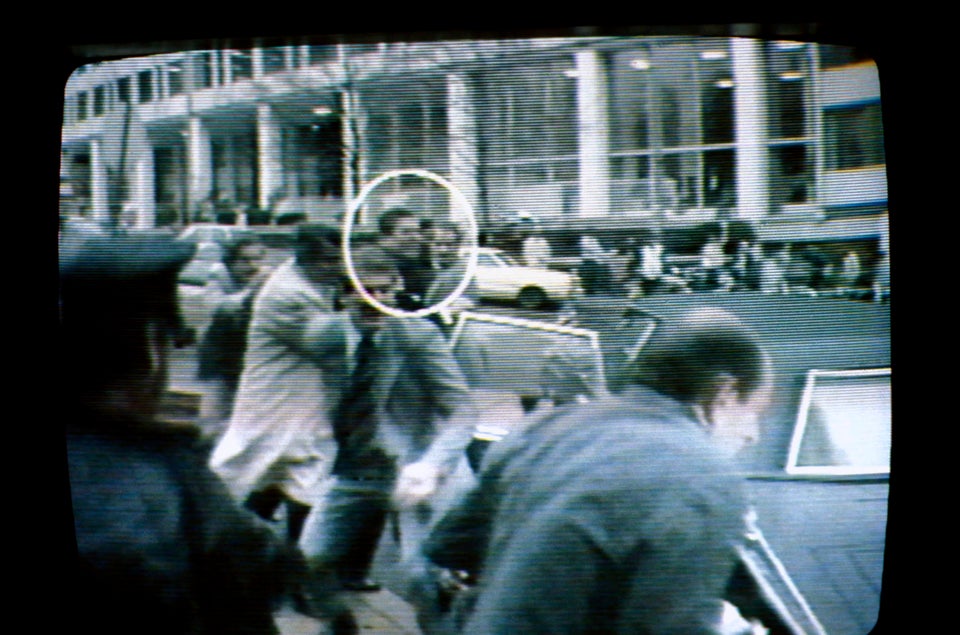 Pivotal Moments In The U.S. Gun Control Debate
Popular in the Community