WASHINGTON -- Democratic presidential candidate Sen. Bernie Sanders (I-Vt.) on Monday attempted to defend his controversial vote to protect gun producers and sellers from legal liability if a gun is used in a crime, but proposed a revision to the law that already exists.
His opponent Hillary Clinton has increasingly used his mixed record on gun control legislation to draw a contrast between the two, highlighting his vote in 2005 to give manufacturers immunity from lawsuits if a gun is used for criminal purposes, including mass shootings.
Pressed on the issue at a Democratic candidates forum on Monday, Sanders said that he does not think his vote was a mistake, but would consider revising the law to prosecute large gun manufacturers who may know that their guns "are being distributed to criminal elements."
"If you are a gun manufacturer who is selling guns into an area and you're selling a whole lot of guns, and you have reason to believe that a lot of those guns are not meant for people in that area, but are being distributed to criminal elements, should you be prosecuted? Damn right," he told Fusion's Jorge Ramos.
That measure already exists, and according to the Law Center to Prevent Gun Violence, it contains six conditions in which gun manufacturers would not be shielded from lawsuits. One of these includes "an action brought against someone convicted of 'knowingly transfer[ring] a firearm, knowing that such firearm will be used to commit a crime of violence' by someone directly harmed by such unlawful conduct."
One of the biggest sources of division between Sanders and Clinton is their stance on gun legislation.
Sanders has faced criticism from gun control advocates for opposing certain gun control measures, which he justifies through representing Vermont, a state with many gun owners. He does support President Barack Obama's executive actions to prevent gun violence, which include mandatory background checks and closing the so-called gun show loophole, a position he reiterated on Monday.
Though advocates have welcomed his willingness to re-evaluate his position on the law that protects gun producers from legal liability, some have said Sanders should completely renounce it, arguing that small gun sellers should also be held liable.
Both Clinton and former Maryland Gov. Martin O'Malley, the third Democratic presidential candidate, support repealing the law. O'Malley has also proposed further gun control actions, such as fingerprinting and licenses for gun buyers.
On Sunday, Clinton called out Sanders for his position.
"I think that the excuses and efforts by Sen. Sanders to avoid responsibility for this vote, which the NRA hailed as the most important in 20 years, points out a clear difference," she said.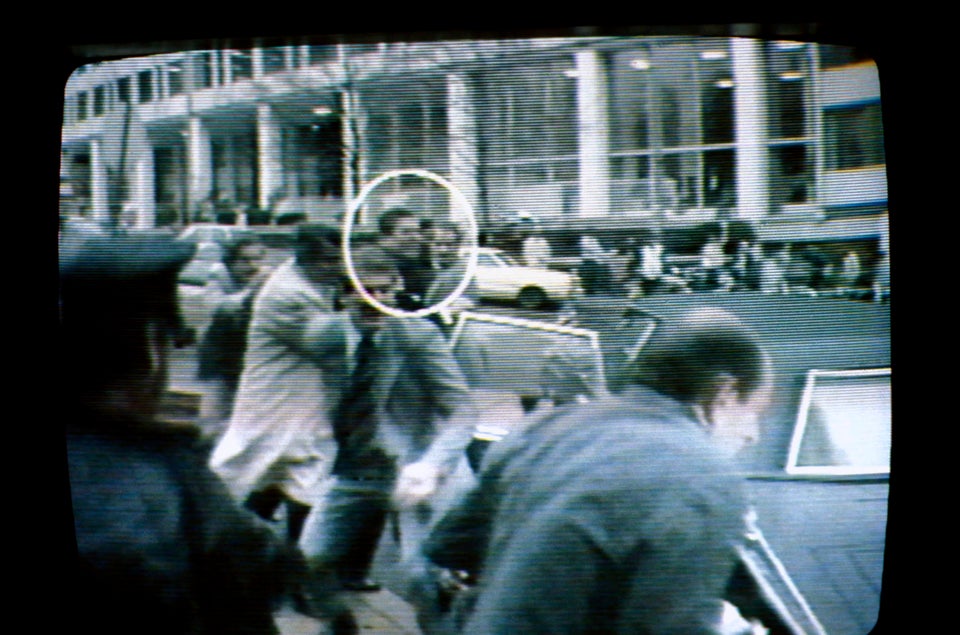 Pivotal Moments In The U.S. Gun Control Debate
Popular in the Community