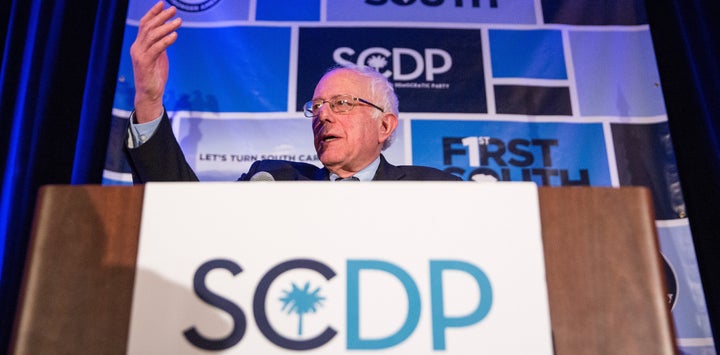 CHARLESTON, S.C. -- Sen. Bernie Sanders (I-Vt.) on Saturday night distanced himself from a law he voted for that gave gun manufacturers and dealers legal immunity, announcing that he supports a bill that would amend the law.
In 2005, Sanders, as a congressman, voted for the Protection of Lawful Commerce in Arms Act, a bill backed by the National Rifle Association that shielded gun makers and sellers from being sued if their guns were used to commit crimes. Then-Sens. Hillary Clinton of New York and Barack Obama of Illinois voted against the bill.
Sanders' new position on the legislation came the night before he was set to face off against Clinton and former Maryland Gov. Martin O'Malley in the last Democratic presidential debate, in Charleston, South Carolina, before the Iowa caucuses Feb. 1 and New Hampshire primary Feb. 9.
Sanders has gradually expressed more of an openness to revisit the law since Clinton's campaign began to use it as an illustration of his mixed record on gun control. Last June, Sanders' campaign manager, Jeff Weaver, said that the senator would make the same vote for the immunity law were it to come up again. In December, Sanders said that he was open to rethinking the law, but wouldn't call his vote a mistake. Earlier this month, he said he'd vote to revise it.
"I'm pleased that this legislation is being introduced," Sanders said of proposals by Sen. Richard Blumenthal (D-Conn.) and Rep. Adam Schiff (D-Calif.) to rescind portions of the immunity law. "As I have said for many months now, we need to look at the underlying law and tighten it up."
In a statement, Sanders also reiterated his concern that the law "should not subject the owners of small gun stores, which have not acted negligently, to lawsuits." When pressed on gun control, Sanders frequently mentions that he comes from Vermont, a state with many hunting enthusiasts.
"As I have said, I do want to make sure that this legislation does not negatively impact small gun stores in rural America that serve the hunting community," he said. "So I'm pleased to support the legislation and should it come up for consideration I would work to make sure it includes a provision that allows us to monitor its impact so that we may determine if it is having any unintended consequences."
"The Clinton campaign welcomes Senator Sanders' debate-eve conversion, reversing his vote to immunize gun manufacturers," he wrote.
Clinton released an ad last week that challenged Sanders to "pick a side" on gun control, saying that candidates either "stand with the gun lobby, or we join the president and stand up to them."
Earlier this month, she argued that the gun industry is " the only industry in our country where we have given that kind of carte blanche to do whatever you want to do with no fear of legal consequences."
On Sunday, as she made the talk show rounds, she reiterated Podesta's suggestion that Sanders had reversed himself on the legislation.
"You know, I have pointed out repeatedly because I think it's a critical issue that Sen. Sanders has, for years, voted many times on behalf of the NRA gun lobby position," she said on ABC's "This Week with George Stephanopoulos." "He flip-flopped last night ... And I'm delighted that he has had a change of heart."
Sanders defended himself against the flip-flop characterization Sunday morning.
"What I said months and months ago is that there were things in the liability bill that I liked, things that I didn't like, wanted to take a look at it ... there's apparently a bill now that's going to be introduced to review it, to make changes in it," he told Stephanopoulos. "And I think the bill makes a lot of sense."
Weaver, the senator's campaign manager, told MSNBC Saturday that Sanders was not flip-flopping and that "this is consistent with the position he held earlier in the campaign."
Schiff, who like Blumenthal has endorsed Clinton, welcomed Sanders' support for their bill on Saturday night, but called the previous legislation "a serious mistake [that] has done tremendous damage to efforts to secure responsible business practices in the gun industry, and to reduce gun violence."
In October, Sanders met with Lonnie and Sandy Phillips, whose daughter, Jessica Ghawi, was killed in the Aurora, Colorado, movie theater shooting. The couple attempted to sue the company that sold the bullets to the gunman who killed their daughter, but the immunity legislation helped the company get the lawsuit dismissed.
"We brought our lawsuit because we thought it was outrageous that companies could sell a dangerous man an arsenal without getting any information about him, and without making any effort to see if he was a dangerous killer -- which he was," the Phillips wrote in a blog post for The Huffington Post. "It is abhorrent to us as the parents of a child who has been killed by a person with outwardly obvious mental issues who was able to easily access a one hundred round magazine and 4,000 rounds of armor-piercing bullets online without a valid ID."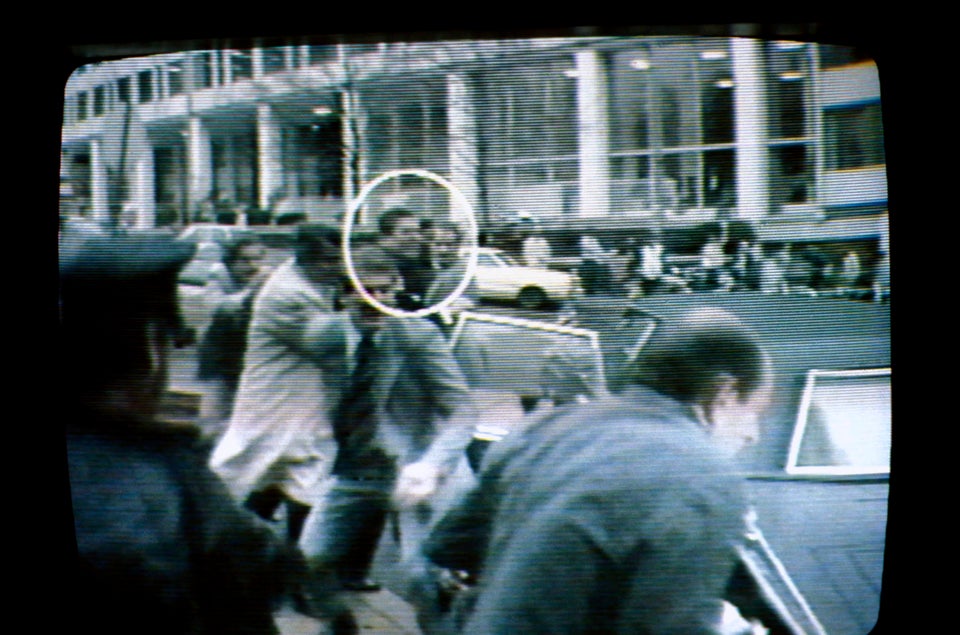 Pivotal Moments In The U.S. Gun Control Debate
Popular in the Community