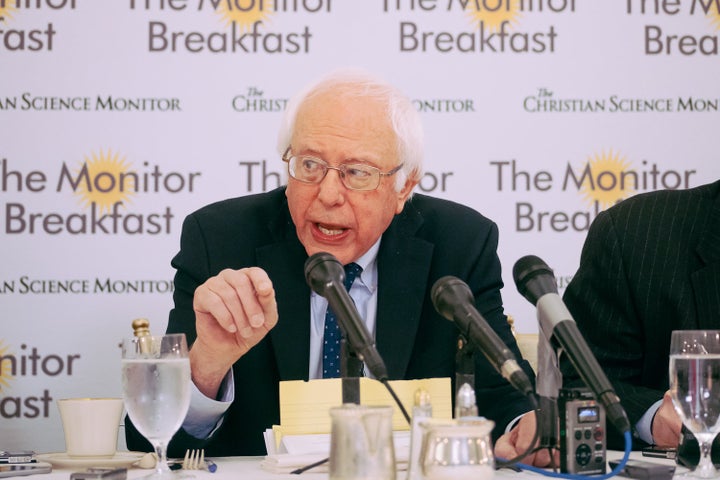 WASHINGTON ― Sen. Bernie Sanders (I-Vt.) said Thursday it would be an "outrage" if President-elect Donald Trump followed through with threats to prosecute Hillary Clinton over her use of a private email server as secretary of state.
"It would be almost beyond comprehension to think that a new president would be involved in the prosecution of his opponent who ended up getting some 2 million more votes than he did," Sanders told reporters at a Christian Science Monitor breakfast.
"It would completely divide this country. It would be an outrage," he said. "I would hope very, very, very much that Mr. Trump understands that is not something he should do."
Trump regularly attacked Clinton on the campaign trail for the FBI probe into her email use, vowing during the second presidential debate that he would instruct his attorney general to investigate her over it. The FBI concluded there was no intentional wrongdoing and recommended no criminal charges, but that didn't stop Trump's criticisms.
Rudy Giuliani, whose name has been floated for a potential attorney general or secretary of state under Trump, suggested as recently as this week that the president-elect still might take legal action against Clinton.
"As a lawyer, I hate to use the 'on the one hand, but the other,' but on the one hand, you don't want to disrupt the nation with what might look like a vindictive prosecution, even though it might not be. On the other hand, you want equal justice under the law and if she has violated the law ― you know, the FBI never completed the Foundation investigation," Giuliani said Sunday in an ABC News interview. "That's, as far as I know, that's still an ongoing investigation. They completed the e-mail investigation, but not the Foundation investigation."
Sanders, who unsuccessfully tried to defeat Clinton for the Democratic presidential nomination, said moving forward with any legal action would put America in the ranks of rogue nations with no regard for democracy.
"We read about these things and we see things in non-democratic countries all over the world," he said. "This is the United States of America. We do not prosecute our political opponents and try to throw them in jail."
"This is the United States of America. We do not prosecute our political opponents and try to throw them in jail."
The Vermont senator said he had "no doubt" that Trump won, in part, because he campaigned as a populist ― hitting on some of the same themes that Sanders championed in the primary election. Asked if he thought he could have defeated Trump in the general election, had he been the Democratic nominee, Sanders said that was a pointless question.
"It doesn't matter. I don't know if I could have won, who knows," he said. "It doesn't make much sense to me to be looking backward. Right now, this country faces enormous crises. We have a middle-class decline with massive income and wealth inequality."
He plans to remain a registered Independent as a senator, but said the Democratic Party clearly needs to do some soul-searching.
"The evidence is pretty clear that when you lose the White House in a campaign against a gentleman who, I believe, will enter the White House as the least popular candidate in the history of this country, when you lose the Senate, when you lose the House, when you lose two-thirds of state governments and governor chairs in the country, when you've lost some 900 seats in legislatures around the country in the last eight years, I think it is time for the Democratic Party to reassess what it stands for and where it wants to go."
Before You Go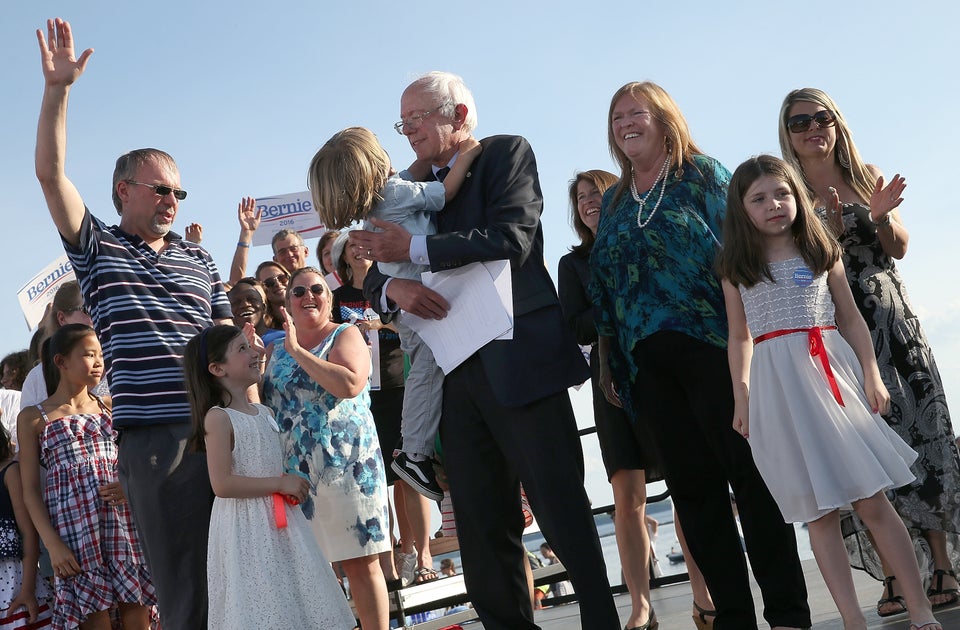 Bernie Sanders On The Campaign Trail
Popular in the Community