Even though he admitted it might not be "great politics," Sen. Bernie Sanders (I-Vt.) blasted the obsessive focus on Hillary Clinton's use of a private email server during the Democratic debate Tuesday.
"The American people are sick and tired of hearing about your damn emails," Sanders said. The Democratic candidate then went on to list a series of issues including money in politics, trade policy and inequality that are more important than the former secretary of state's emails.
"Enough of the emails. Let's talk about the real issues facing America," Sanders said to loud applause in the debate hall. Sanders' campaign also quickly sent a fundraising email to supporters during the debate with a video of the Vermont senator's comments.
Former Rhode Island Gov. Lincoln Chafee followed Sanders' comments by criticizing Clinton's use of a private email, saying that the United States, saying that there was an issue of American credibility in the world.
"So any time someone is running to be our leader, and a world leader, which the American president is, credibility is an issue out there with the world, we have repair work to be done," he said. "I think we need someone that has the best in ethical standards as our next president."
Asked whether she wanted to respond to Chaffee's comments, Clinton flatly said "no."
Clinton is set to testify before the House Select Committee on Benghazi later this month. The committee plans to release its final report on the 2012 attack on the U.S. embassy in 2016.
For the latest updates on tonight's debate, visit our liveblog.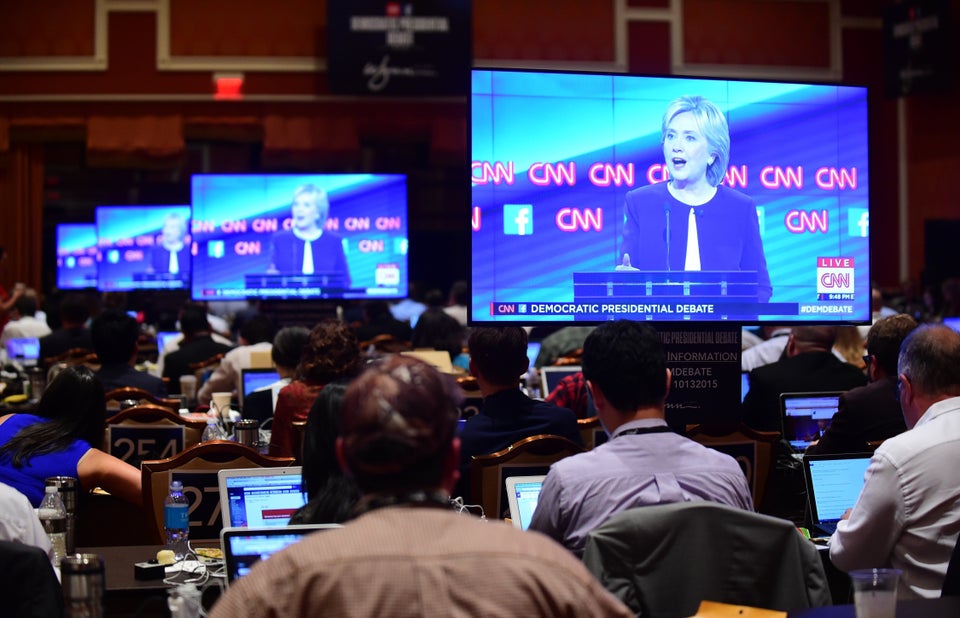 Democratic Debate 2016
Popular in the Community