In the latest round of policy battles between Democratic presidential opponents Hillary Clinton and Sen. Bernie Sanders (I-Vt.), Clinton diminished Sanders' record on healthcare on Saturday, raising the ire of the Sanders campaign.
In pledging to take on the power of the healthcare and pharmaceutical industries if she becomes president, Clinton accused Sanders of being absent in her fight for health care reform in the 1990s.
"We're going to pull together and stand up against those powerful forces," she said at a campaign event in St. Louis on Saturday. "And I always get a little chuckle when I hear my opponent talking about doing it. Well, I don't know where he was when I was trying to get health care in '93 and '94, standing up against the insurance companies, standing up against the drug companies."
Shortly after, Sanders campaign aides responded with a photo and video clip of the then-congressman receiving praise from Clinton at a health care event in 1993.
On Sunday, when asked to respond on CNN, Sanders attributed Clinton's misleading attack to pure politics.
"I think that, you know, Secretary Clinton is getting a little bit nervous. She lost last week in Michigan. I think she understands that the momentum in this campaign and the energy is with us, and that we have a good chance to win a number of states on Tuesday," he said.
"By the way, I think we have a photograph out there somewhere of me standing literally right next to Hillary Clinton in her efforts to bring health care reform back in the 1990s. So, what she's saying is not entirely accurate."
In 1993, Sanders and Clinton appeared together at an event in New Hampshire to promote health care reform, where Clinton praised Sanders' work on the issue. That year, Sanders had fought for a single-payer health care system in Vermont.
Health care has become a frequent attack line in the Democratic presidential race. Clinton often accuses Sanders of wanting to "dismantle" President Barack Obama's Affordable Care Act, destroying an important part of the Democratic Party's legacy. Sanders argues that his health care plan, which would establish a single, government-run program, would build on Obamacare's achievements, which he reiterated on Sunday.
"What I do say and what I have said throughout this campaign is that, while the Affordable Care Act has done a lot of good, we have got to go further," he said on CNN. "We have got to join the rest of the industrialized world, guarantee health care to all people, take on the drug companies in -- who are ripping off the American people in an unconscionable way, charging us the highest prices in the world for medicine."
Before You Go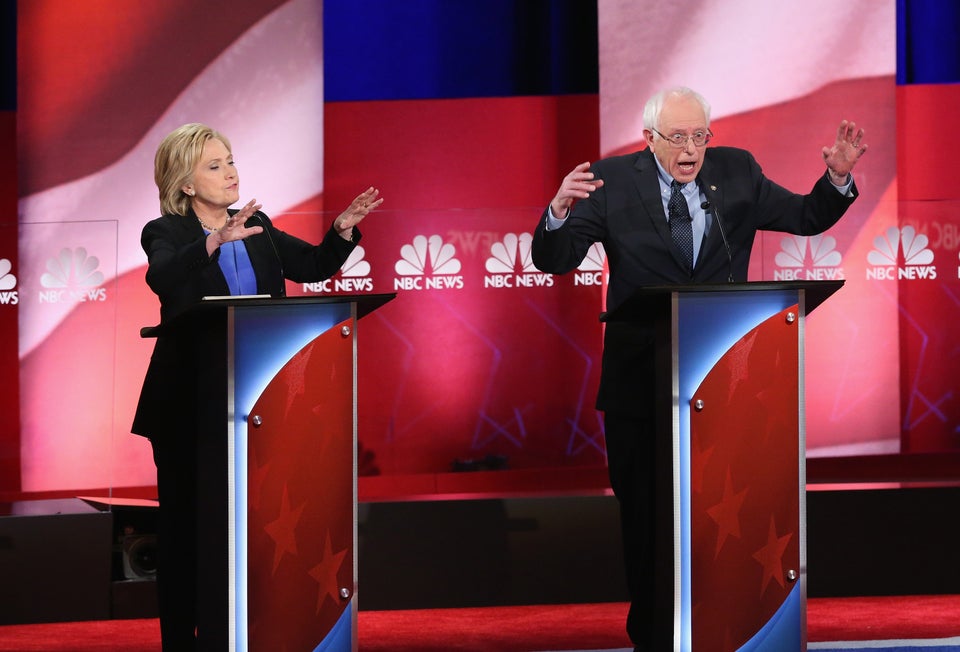 Bernie Sanders And Hillary Clinton Face Off
Popular in the Community