Immigrant men on a hunger strike protesting their detention now have the backing of two Democratic presidential candidates.
The campaigns of Sen. Bernie Sanders (I-Vt.) and former Maryland Gov. Martin O'Malley said Thursday they support the effort by more than 150 asylum-seekers to draw attention to the immigrant detention system.
The statements came as protesters gathered outside the campaign headquarters of former Secretary of State Hillary Clinton, asking that she and Sanders express support for the hunger strike.
Clinton Latino outreach director Lorella Praeli met with the protesters on Thursday. A campaign spokesman, Jorge Silva, later issued a statement reiterating Clinton's support for immigration reform and for curbing immigrant detention. The statement didn't say whether Clinton supports the hunger strikers.
"We listened to their stories, and are inspired by the important role that activism plays to implement change on behalf of immigrant families," Silva said of the meeting. "Hillary Clinton believes our immigration enforcement and detention system must be humane, and ensure the dignity, safety, and well-being of every human being."
The hunger strikers are asking to be released from detention as they plead their case for asylum to remain in the U.S., based on fear of returning to their home countries. Some of the men participating in what activists are calling the #FreedomGiving hunger strikes claim detention center workers have retaliated against them for refusing food.
Clinton, Sanders and fellow Democratic candidate former Maryland Gov. Martin O'Malley all have said they would limit detention by using alternatives and ending contracts for private prison companies to run the holding facilities.
The Sanders campaign, which announced an ambitious immigration reform plan last week, issued a statement on Thursday in support of the hunger strike. Sanders' Latino outreach director, Arturo Carmona, said the senator "is committed to a humane and secure immigration policy, which includes ensuring that people escaping violence and severe poverty are given a fair opportunity to present their claims."
"These aspiring Americans should not be criminalized, subjected to dehumanizing solitary confinement or indefinitely detained," Carmona said. "The United States must meet our international responsibilities to families seeking refuge."
O'Malley, who was not targeted in the protests, has been outspoken on detention, particularly of women and children, and says in his immigration platform that he would use detention only in limited circumstances. He talked about previous hunger strikes by mothers in detention at a Texas Tribune forum last month, saying they were happening because the U.S. was "interning" people "without charge, and without due process."
Gabriela Domenzain, O'Malley's senior adviser on immigration, said he supports the message of the latest hunger strikes, which she said is that "we have to end immigrant detention, period.
"This is a symptom of the larger problem, which is that we are inhumanely detaining, without due process, thousands of immigrants that should not be in those conditions," Domenzain said.
Immigration and Customs Enforcement has pushed back on the claim that detainees are being mistreated, and said in a statement on Monday that the agency "takes very seriously the health, safety, and welfare of those in our care and we continue to monitor the situation" during the hunger strike.
This article has been updated to include a statement from Clinton's campaign.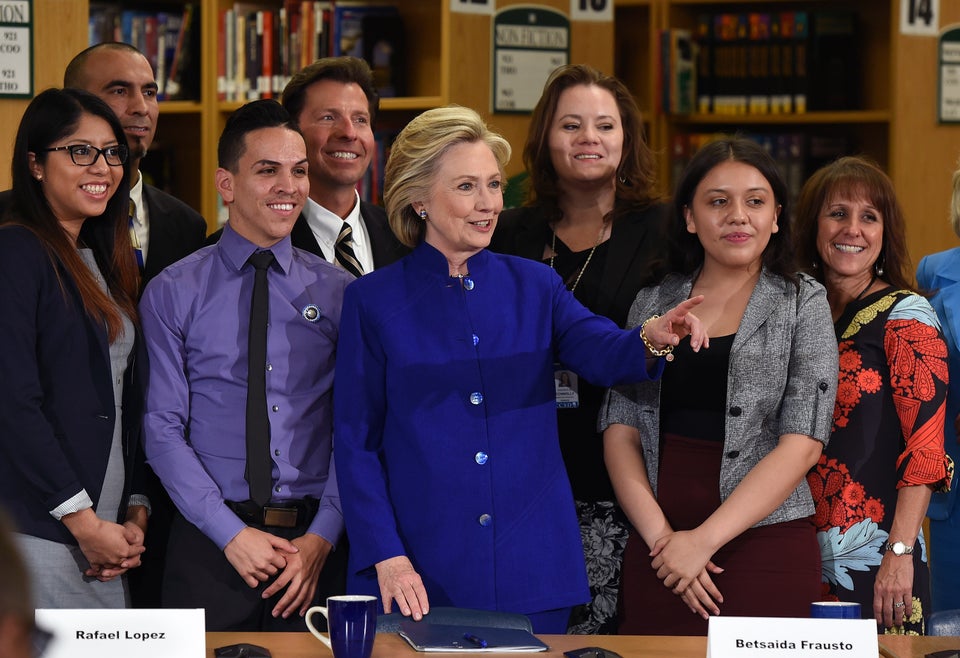 Where Democratic Candidates Stand On Immigration
Support HuffPost
The Stakes Have Never Been Higher
Popular in the Community