Sen. Bernie Sanders (I-Vt.) on Sunday sharply criticized Democratic presidential opponent Hillary Clinton's claim that former first lady Nancy Reagan "started a national conversation" on HIV/AIDS in the 1980s.
"I just don't know what she was talking about," he told CNN's Jake Tapper. "In fact, that was a very tragic moment in modern American history. There were many, many people dying of AIDS, and in fact, there was demand all over this country for President Reagan to start talking about this terrible tragedy. And yet he refused to talk about it while the AIDS epidemic was sweeping this country. So, I'm not quite sure where Secretary Clinton got her information."
On Friday, at Nancy Reagan's funeral, Clinton praised her for her "very effective, low key advocacy" about the HIV/AIDS epidemic when "nobody would talk about it."
Clinton's comments prompted swift backlash from LGBT advocates, who pointed out that Nancy Reagan had a complicated role in the HIV/AIDS crisis. Though she did raise awareness for it and helped convince her husband to intervene, Clinton's comments grossly inflated her influence. Reagan initially ignored the thousands of HIV/AIDS victims and wouldn't intervene to get medical help for her friend, the actor Rock Hudson, who died of the disease in 1985.
When she did begin talking about it, many saw her efforts as too little, too late. By the time the Reagan administration acknowledged the crisis in 1987, health officials had been warning about it for several years, and over 20,000 Americans had died from the disease.
"I'm glad she apologized," Sanders said on Sunday. "But the truth is, it was not President Reagan and Nancy Reagan who were leaders in talking about this issue, quite the contrary. They refused to allow that discussion to take place. They didn't get involved in it while so many fellow Americans were getting sick and dying."
Before You Go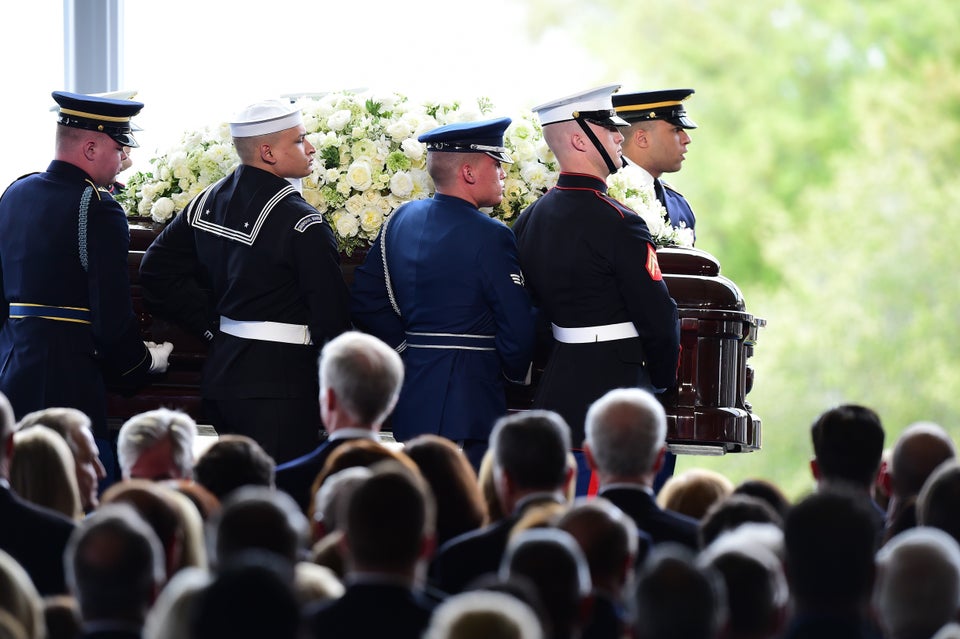 Nancy Reagan Laid To Rest In California
Popular in the Community