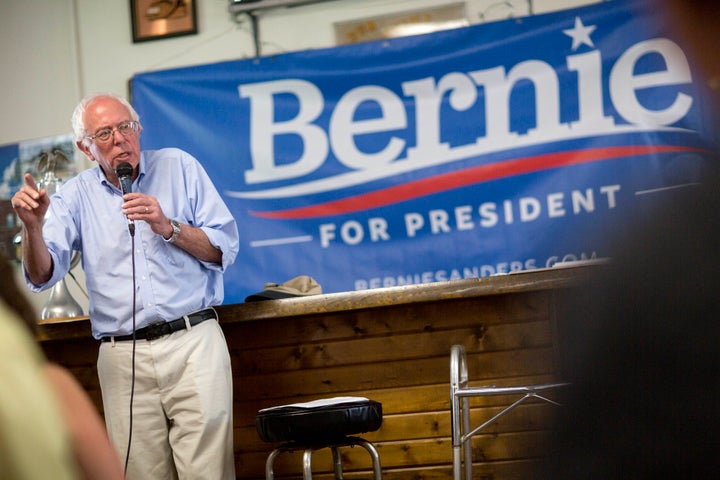 Democratic presidential candidate Sen. Bernie Sanders (I-Vt.) has a 7 percentage point lead over rival Hillary Clinton in New Hampshire, according to a poll released Tuesday by the progressive firm Public Policy Polling, the second this month to show him leading in the state.
The poll, which surveyed 370 likely New Hampshire Democratic primary voters using automated calls to landline telephones as well as an additional online sample, finds that Sanders has 42 percent of the vote while Clinton has 35 percent. The margin of error for the poll is 5.1 percent.
A Franklin Pierce-Boston University poll conducted earlier in the month also found Sanders leading Clinton by 7 points. The HuffPost Pollster New Hampshire primary chart, which aggregates all available polls, now has Sanders 4 points ahead of Clinton.
Although Sanders has surged in New Hampshire in recent weeks, he continues to trail Clinton by double digits in other key primary states as well as nationally. An Iowa poll released on Tuesday by Suffolk University shows Clinton with a dominating lead of 54 percent to Sanders' 20 percent in the state.
Additionally, the HuffPost Pollster Iowa chart finds Sanders behind Clinton by 24 points. Nationally, he is 26 points behind the former secretary of state.
Still, the Vermont senator is proving to be competitive in New Hampshire. The PPP survey finds that he has emerged as the most favorably viewed Democratic candidate: 78 percent of likely New Hampshire Democratic voters view him favorably while 12 percent view him unfavorably. Clinton is viewed slightly less favorably among likely voters; 63 percent have a positive opinion of her while 25 percent have a negative opinion.
Sanders has a slight lead with voters across the ideological spectrum as well as among men and women. However, there is an age divide. Clinton wields greater support with those older than 65 years old, while Sanders captures a greater share of younger voters.
Still, primary polls this far out from Election Day only capture a snapshot of what is happening at the moment and serve as poor predictors for who will ultimately win the nomination.
Public Policy Polling surveyed the likely Democratic primary voters from Aug. 21-24.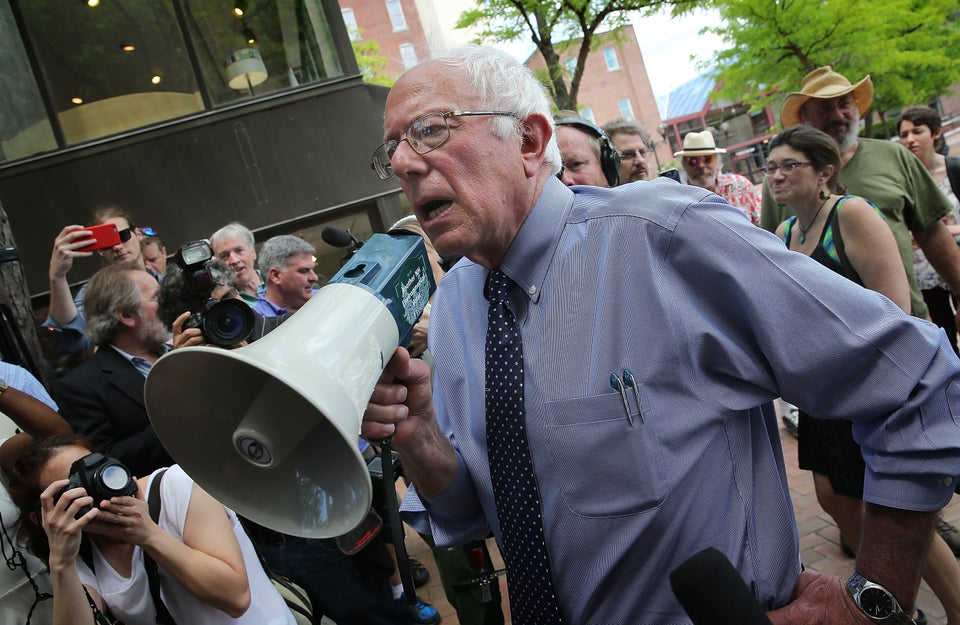 Bernie Sanders' Most Interesting Quotes
Popular in the Community