Sen. Bernie Sanders' (I-Vt.) presidential campaign released on Friday the text of speeches Sanders gave to Wall Street firms -- all zero of them -- in a bid to get Hillary Clinton to do the same for her famously lucrative speeches to Goldman Sachs.
The move was a response to Clinton's comments at a televised town hall in Las Vegas on Thursday night. Clinton told a self-described Sanders supporter she would release the transcripts of the three speeches -- for which the Wall Street firm paid her a total of $675,000 -- "when everybody else does the same, because every other candidate in this race has given speeches to private groups, including Senator Sanders."
The Sanders campaign, in effect, called her bet on Friday.
"Sen. Sanders accepts Clinton's challenge. He will release all of the transcripts of all of his Wall Street speeches," Sanders campaign spokesman Michael Briggs said in a statement. "That's easy. The fact is, there weren't any. Bernie gave no speeches to Wall Street firms."
"So now we hope Secretary Clinton keeps her word and releases the transcripts of her speeches," Briggs added. "We hope she agrees that the American people deserve to know what she told Wall Street behind closed doors."
Clinton told NBC News' Chuck Todd at the Feb. 4 Democratic debate that she would "look into" releasing the transcripts.
Clinton also insisted at the time that her speeches mainly focused on her foreign policy experience as secretary of state, including her role in the decision to go after Osama bin Laden.
The speeches to Goldman Sachs have become a major issue in the tight Democratic presidential primary race, with Sanders pointing to the speeches as evidence that Clinton is too cozy with Wall Street and part of a political establishment compromised by the financial influence of special interests.
The tactic appears to have contributed to Sanders' handy victory over Clinton in the New Hampshire primary, where voters said they were suspicious of her Wall Street ties.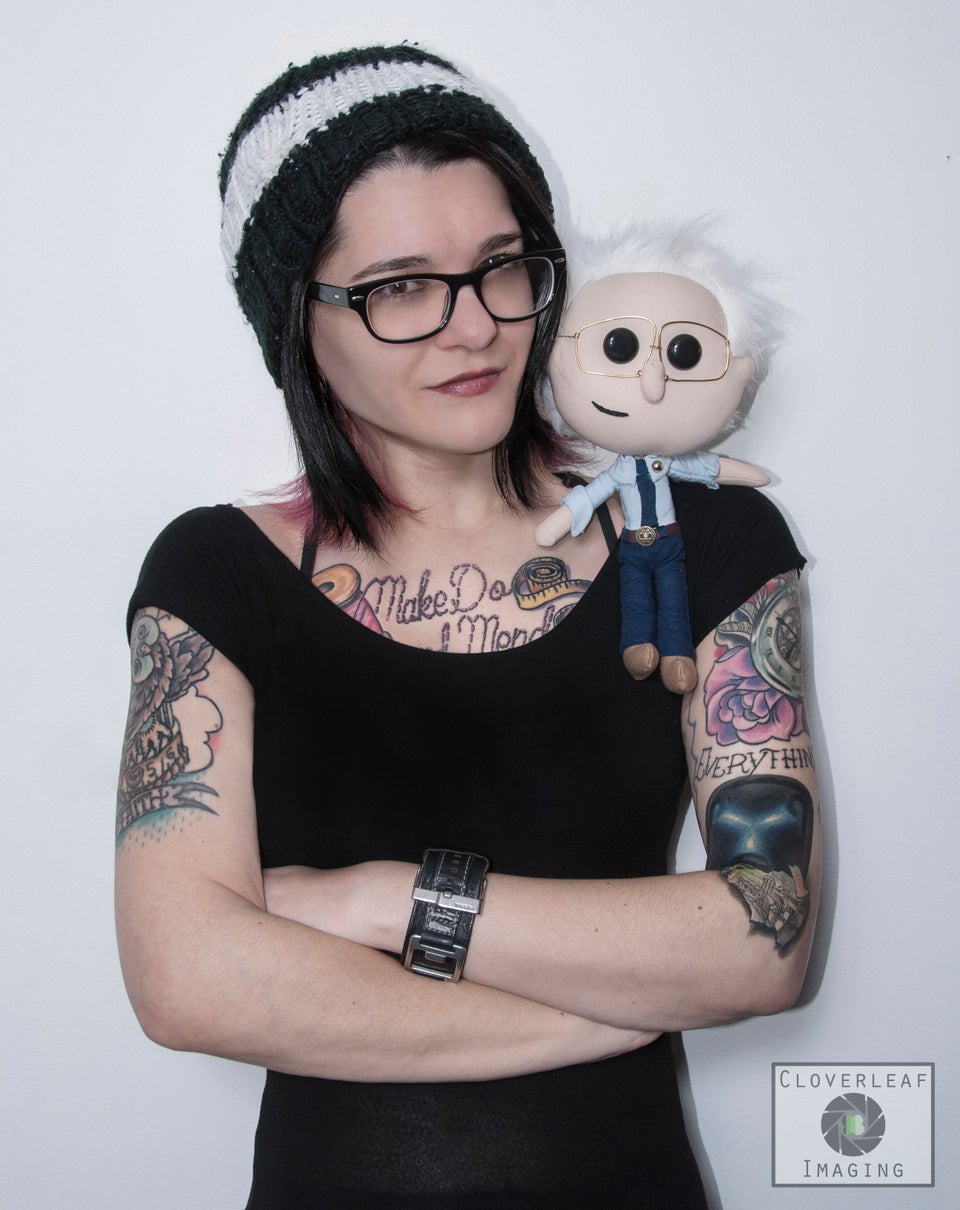 Artists Create Sanders Campaign Swag
Support HuffPost
The Stakes Have Never Been Higher
Popular in the Community