Sen. Bernie Sanders (I-Vt.) has at least one candidate in mind to take on Hillary Clinton in the 2016 presidential race -- himself.
In an interview with Time published Wednesday, the senator said he believes he'd make a better president than the former secretary of state and likely 2016 contender.
"I think in this particular moment when the problems facing this country are so severe, when we have seen class warfare being waged by the billionaires against the working families of America ... I think we need people in leadership roles in the House and the Senate and governors' chairs, in the White House, who are prepared to stand up and say, 'You know what? This country belongs to all of the people,'" Sanders said. "Do you think that's Hillary Clinton's agenda? I don't think so."
Sanders, who was elected to a second term in 2012, has previously said he'd be willing to jump in the presidential race if no progressive candidate emerged.
"I care a lot about working families," he said in an interview with Playboy last year. "I care a lot about the collapse of the American middle class. I care a lot about the enormous wealth and income disparity in our country. I care a lot that poverty in America is near an all-time high but hardly anyone talks about it. I realize running for president would be a way to shine a spotlight on these issues that are too often in the shadows today. [pauses] But I am at least 99 percent sure I won't."
The senator insists he'd rather see someone else step up as a progressive voice, pointing to Sen. Elizabeth Warren (D-Mass.) as a possible alternative to Clinton.
In the Time interview, Sanders said while he admires Clinton, he doesn't see her as a leading what the senator sees as a necessary political revolution on behalf of the working class.
"I like Hillary. I knew her when I was in the House and she was First Lady, and obviously I knew her when she and I served together in the Senate. So I like her. She's a very, very intelligent person, no question about it," he said. "But I think, you know, if you talk about the need for a political revolution in America, I think it's fair to say that Secretary Clinton probably will not be one of the more active people."
Before You Go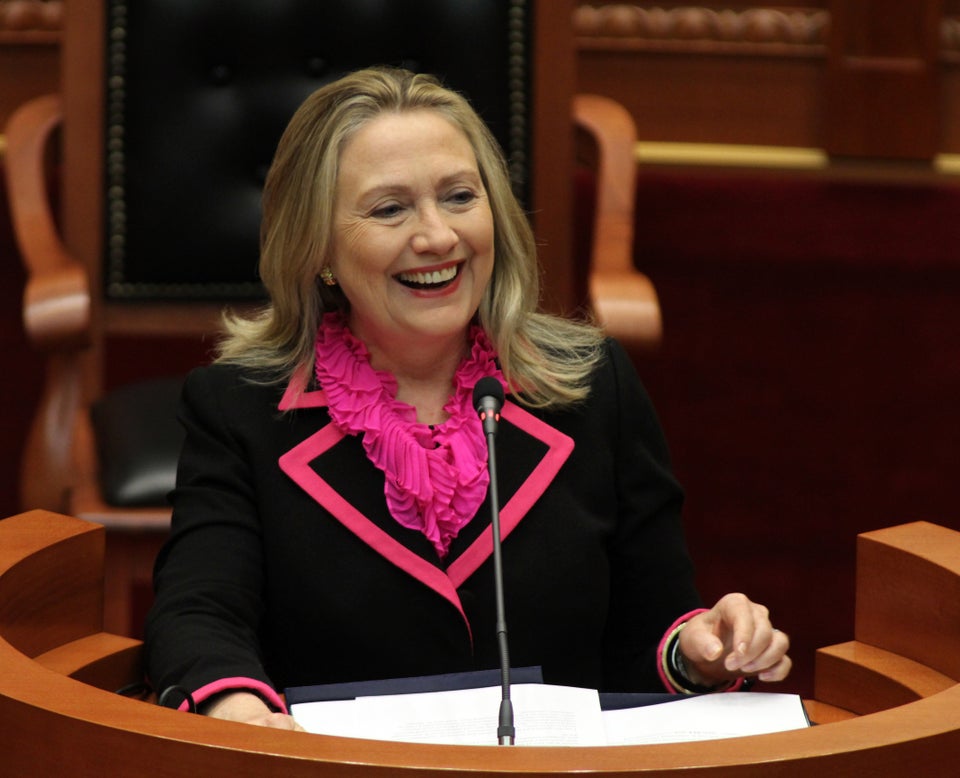 Which Women Might Run In 2016?
Popular in the Community