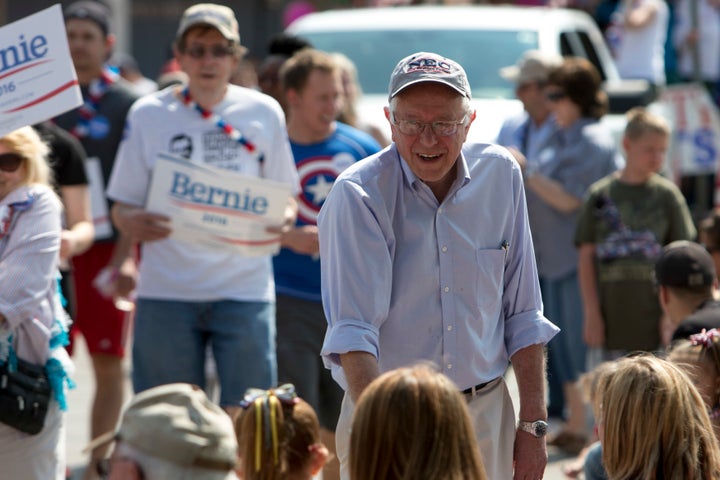 WASHINGTON -- The presidential campaign of Sen. Bernie Sanders (I-Vt.) raised more than $1.2 million in the past two days off of an attack launched by a group supportive of Hillary Clinton.
The haul, collected through the website ActBlue, is an impressive feat even for a candidate who has outpaced the Democratic and Republican fields in online fundraising. And it illustrates the intense difficulty that Clinton will face in campaigning against him as the Democratic primary heats up. Any attack the former secretary of state or her allies launch against Sanders risks sparking an outpouring of support, financial and otherwise, for his candidacy.
"We've never seen an immediate donor response like what the Sanders campaign received on Tuesday. At one point, it drove 180 contributions through our platform per minute," said Erin Hill, executive director of ActBlue. "Over its 11-year history ActBlue has sent money to over eleven-thousand campaigns and committees — and the Bernie Sanders campaign holds the record for the two biggest donor days ever for a campaign on our platform."
In this instance, Clinton's campaign itself wasn't the one doing the attacking. Rather, it was Correct the Record, a super PAC closely aligned with her campaign, that sent an email with opposition research on Sanders to a Huffington Post reporter on Monday suggesting numerous "similarities" between Sanders and the new leader of the United Kingdom's Labor Party, Jeremy Corbyn. The email was sent with a request that it remain off the record, but the reporter never agreed to those terms.
Some of the comparisons were a stretch. For instance, Corbyn has defended the democratic credentials of the late Venezuelan leader Hugo Chavez. To tie Chavez to Sanders, Correct the Record noted that Sanders had helped negotiate a 2006 deal to provide discounted heating oil from Venezuela's national oil company to low-income Vermonters. (A number of other states made a similar deal.)
"Yesterday, one of Hillary Clinton's most prominent Super PACs attacked our campaign pretty viciously," the email read. "It was the kind of onslaught I expected to see from the Koch Brothers or Sheldon Adelson, and it's the second time a billionaire Super PAC has tried to stop the momentum of the political revolution we're building together."
In the 48 hours since, the Sanders campaign raised $1,209,506.25, according to a campaign official.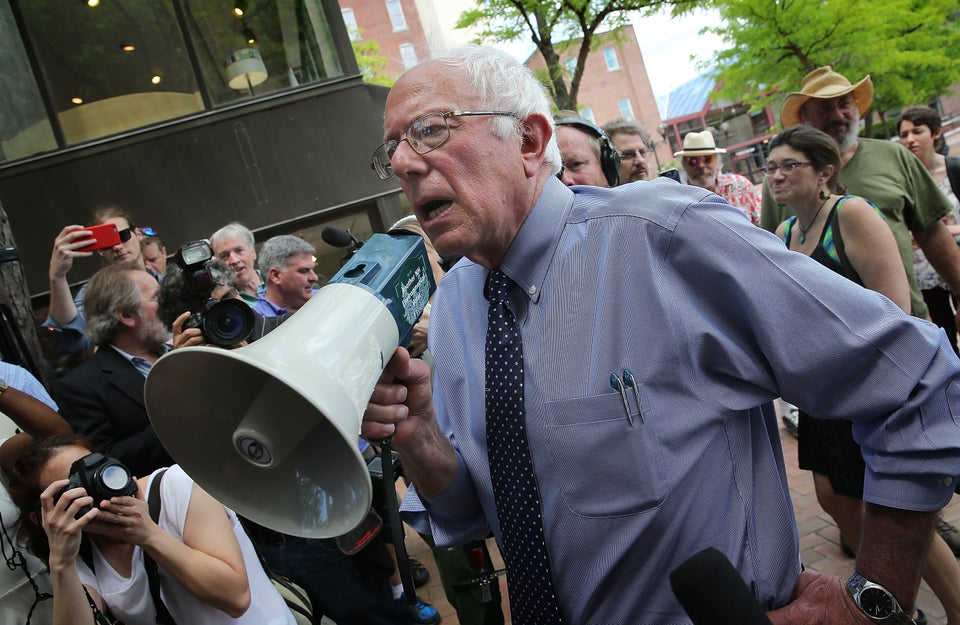 Bernie Sanders' Most Interesting Quotes
Support HuffPost
The Stakes Have Never Been Higher
Popular in the Community