The campaigns of former Secretary of State Hillary Clinton and Sen. Bernie Sanders (I-Vt.) clashed Saturday over the scheduling of a Democratic debate.
"Both offers for the night of April 14 and the morning of April 15 still remain," Fallon said in a statement. "The Sanders campaign needs to stop using the New York primary as a playground for political games and negative attacks against Hillary Clinton."
Michael Briggs, a Sanders spokesman, responded in a statement, saying the dates and venues Clinton's camp proposed "don't make a whole lot of sense." Briggs added that it was "ludicrous" to hold a debate on April 4, the night of the NCAA Men's Basketball Championship.
"We hope we can reach an agreement in the near future," Briggs said.
It's not the first time the two campaigns have disagreed over a debate schedule. As the two sides publicly argued about scheduling debates back in January, the Clinton campaign sent out a press release saying "there is nothing worse than a debate about debates."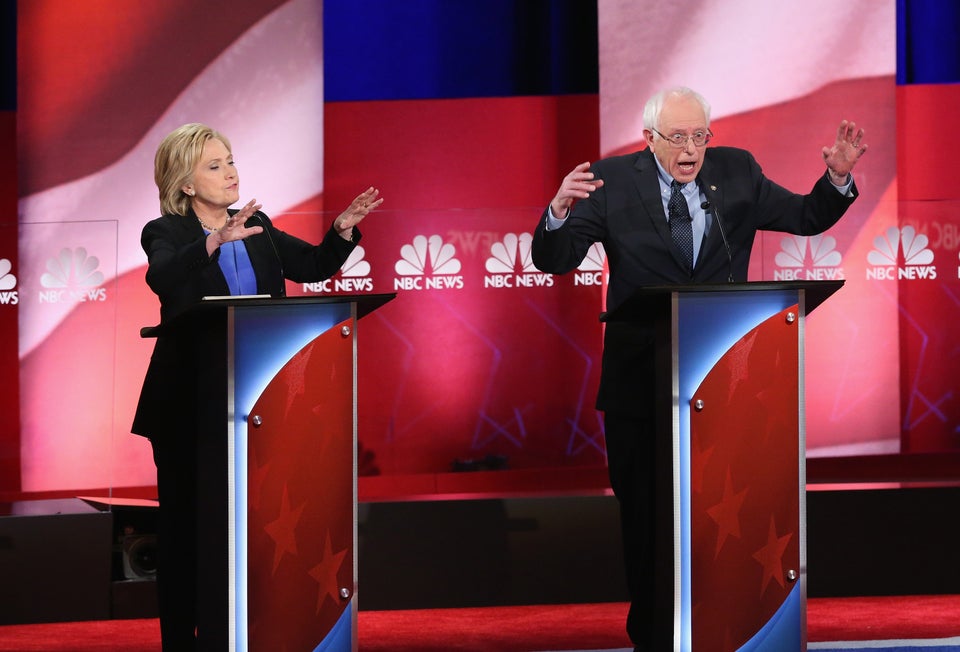 Bernie Sanders And Hillary Clinton Face Off
Popular in the Community