Sen. Bernie Sanders (I-Vt.) might be tired of talking about former Secretary of State Hillary Clinton.
"You're not going to be the sixteenth writer who asks me about Hillary, are you?" Sanders told Bloomberg's David Weigel, according to a piece published Thursday. "I know you would not do that. You want to ask me about the state of the economy, unemployment, poverty. You would not ask me about my views on Hillary Clinton."
Sanders and other lawmakers have been asked this week about Clinton's use of a private email account during her time at the State Department. While others have used private emails while serving in office, Clinton's situation is unusual because her email used a private computer server registered to her family's home address in Chappaqua, N.Y.
"I want the public to see my email. I asked State to release them. They said they will review them for release as soon as possible," Clinton wrote in a tweet posted late Wednesday evening.
Sanders isn't just fired up about Clinton. He also called out the media earlier this week for not covering President Barack Obama's trade deal.
According to a Wall Street Journal report from earlier this week, Clinton is likely to launch a presidential campaign in April. Sanders has said he is considering a presidential run, but he recently told BuzzFeed, "If I do it, it has to be done well. And that's not just for my ego."
"The worst thing I could do is run a poor campaign without the organizational support, without the money — and then have people say that the ideas themselves are ideas that people don't support," Sanders said.
According to HuffPost Pollster, Clinton has a wide lead over other potential 2016 Democratic candidates, including Sanders: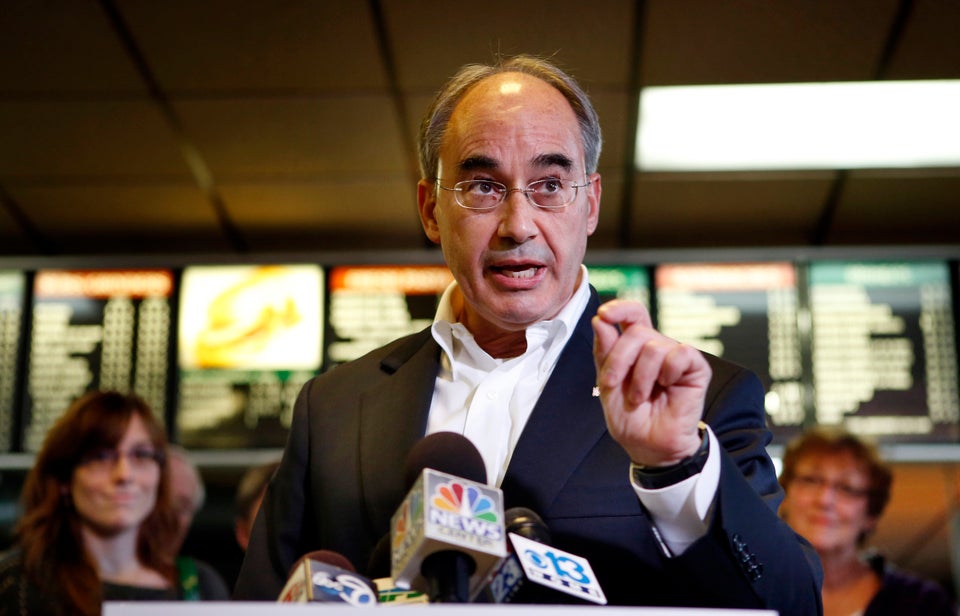 Great Political Names
Popular in the Community