Ben & Jerry's co-founder Ben Cohen announced Monday that he has created a limited edition ice cream flavor to honor Sen. Bernie Sanders' (I-Vt.) presidential campaign.
"Jerry and I have been constituents of Bernie Sanders for the last 30 years," Cohen said on his website. "We've seen him in action and we believe in him."
Cohen posted a picture of a pint of "Bernie's Yearning" on Facebook, writing, "Nothing is so unstoppable as a flavor whose time has finally come."
"Bernie's Yearning" is described as a thick layer of solid chocolate at the top and plain mint ice cream underneath.
"The chocolate disc represents the huge majority of economic gains that have gone to the top 1 percent since the end of the recession," the flavor's packaging states. "Beneath it, the rest of us. Dig in, and share with your fellow Americans."
Cohen says he made a total of 40 pints of ice cream in his kitchen and that the new flavor is not associated with Ben and Jerry's Homemade Inc. Though the "Bernie's Yearning" flavor also isn't associated with the Sanders for President Campaign, Cohen donated 25 to the campaign, which is giving them away in a contest.
There are "no plans for mass distribution," according to Edward Erikson, a consultant working with Cohen on the project.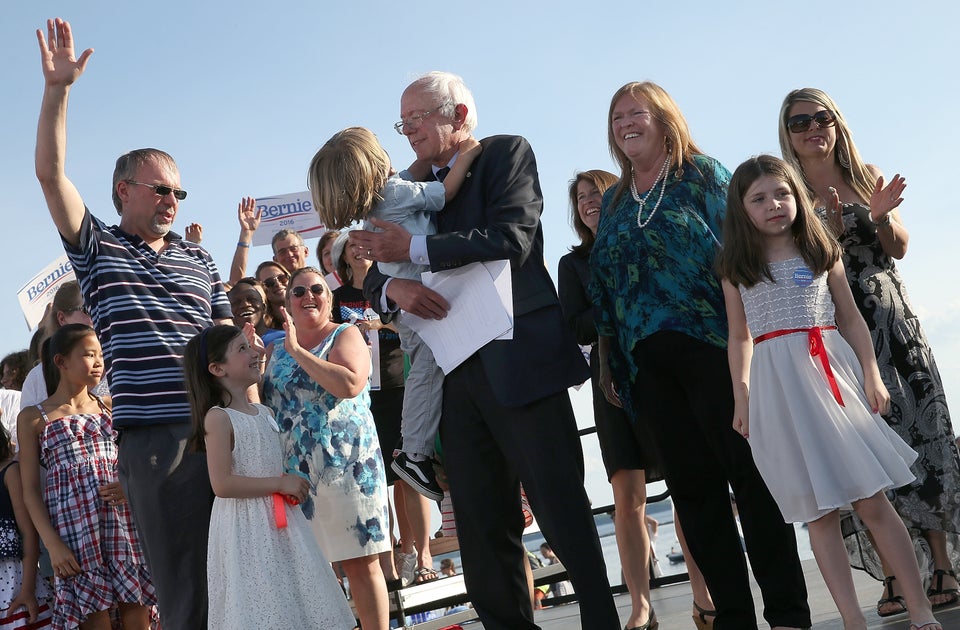 Bernie Sanders On The Campaign Trail
Popular in the Community