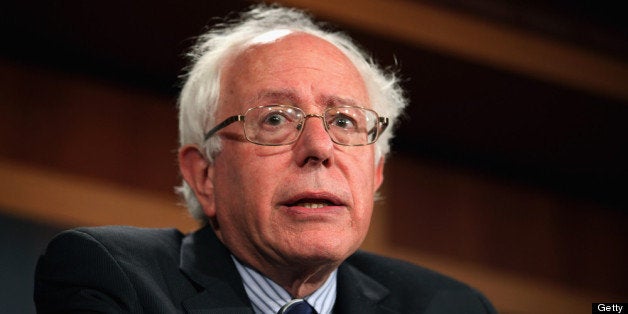 WASHINGTON -- As the Senate hammers out a final immigration package, Sen. Bernie Sanders (I-Vt.) has proposed a handful of amendments aimed at reining in the guest worker programs on which many lower-wage businesses now rely, arguing to HuffPost that his tweaks could help blunt the country's high youth unemployment rate.
The Vermont independent's proposals include forbidding companies that have announced mass layoffs from hiring foreign guest workers; adding a fee to guest worker hires to fund a jobs program for low-income U.S. teens; and altering a cultural exchange visa program so that it no longer involves work for youths from overseas.
"In the midst of all this high unemployment for young people, I have very strong concerns about these programs," Sanders told HuffPost, noting that teen unemployment is hovering around 24 percent. "It does not make a lot of sense to me to bring hundreds of thousands of those workers into this country to work for minimum wage and compete with" Americans kids.
A lot of businesses that traditionally have employed U.S. workers, like seafood packing plants and beach-town restaurants and hotels, now fill many of their open positions through visa programs like the J-1 and H-2B. Business owners often claim they can't find American workers willing to do the job for the wages they can afford, which leads them to guest worker visas. But skeptics like Sanders say those employers are simply opting for the cheaper overseas labor channelled through guest worker programs.
The guest worker portion of immigration is often cited as one the sticking points that derailed reform talks in 2006 and 2007. This time around, organized labor and the U.S. Chamber of Commerce have apparently managed to sort out their differences in order to compromise on an overhaul that would expand the number of possible guest workers but would also include new protections for workers.
Worker advocates have claimed that some guest worker programs effectively drive down wages and leave many workers vulnerable to abuse by employers. HuffPost has reported on several cases of alleged worker exploitation in the J-1 visa program, including foreign students who said they worked at a Hershey candy packing plant under the threat of deportation, and others at McDonald's restaurants who claimed they were paid below the minimum wage and placed in substandard housing.
Sanders said that too much of the discussion in the immigration debate has focused on highly skilled tech jobs, rather than on lower-skilled positions in the food and hospitality sectors.
"We're talking about waiters, desk clerks, cooks, chefs -- entry-level work," Sanders said. "These are great kids from abroad who want to come here, but we have to protect young Americans today ... They have to get into the system. Maybe it's flipping hamburgers or parking cars, maybe it's waiting on tables or working at a golf course. These are entry-level jobs where they get involved in the workforce and move up the ladder."
Daniel Costa, director of immigration law and policy research at the left-leaning Economic Policy Institute, said the jobs program proposal put forth by Sanders and Sen. Debbie Stabenow (D-Mich.) seems politically viable, partly due to the modesty of the employer fee (just $10) that would be attached to each visa. Preventing companies involved in mass layoffs from availing themselves of guest workers also "seems worth a shot," Costa said.
But Costa said the proposal to strip the work element from J-1 visas would be more problematic, since "the whole point of the work part is to be able to fund the travel part. If you take that out, you're really left with just a tourist visa." Costa also said that industries that now rely on J-1 visas would strongly oppose it.
"The business side is definitely going to lobby hard against that change," Costa said. "It's the biggest low-skilled guest worker program in the country right now and they would be very protective of it."
Sanders said he's "seeing good support, mostly on the Democratic side" for the amendments, with Sens. Tom Harkin (D-Iowa) and Chuck Grassley (R-Iowa) signing on to the layoff provision.
Sanders stopped short of saying definitively that he wouldn't support the Senate's overall immigration package if it didn't include the guest worker measures.
"I support the pathway to citizenship, the DREAM Act, and it does a good job on agricultural workers -- there's a lot of good stuff that I do support," he said. "I very much want to vote for this bill, but I'm very, very concerned about the guest worker programs. I voted against it last time for this very reason."
Before You Go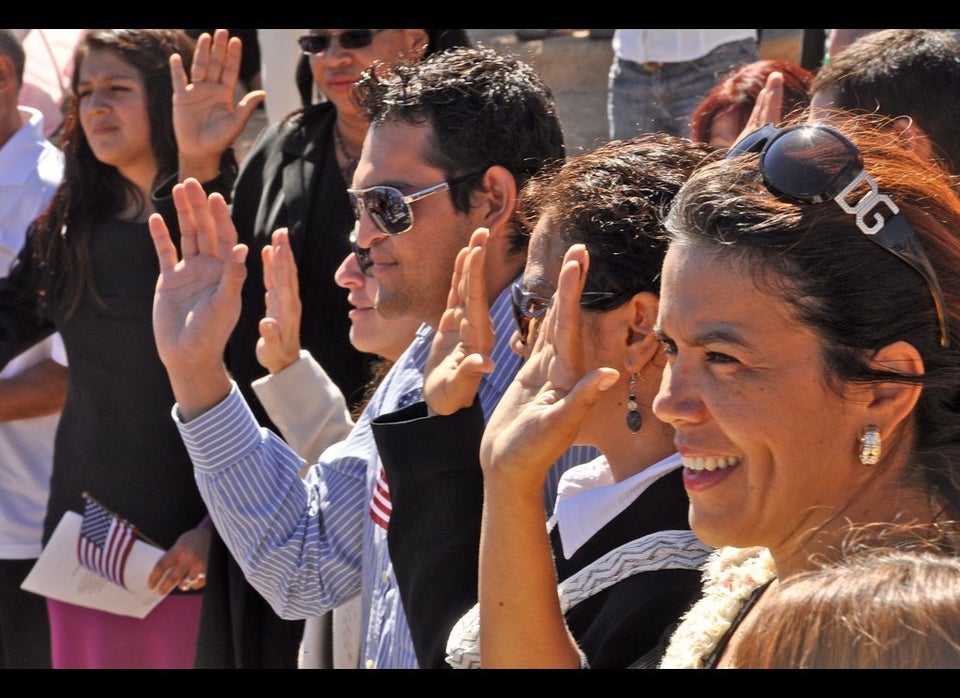 10 Major U.S. Federal Immigration Laws
Popular in the Community