The Internet agreed that "Seinfeld" co-creator and "Curb Your Enthusiasm" star Larry David did a pretty, pretty good impression of Democratic presidential candidate (and fellow Brooklyn native) Sen. Bernie Sanders (I-Vt.) on "Saturday Night Live." Even Sanders himself loved it, joking that he'll invite David to his campaign rallies because "he does better than I do."
But here's one that rivals David's portrayal, from comedian James Adomian, who performed his own Sanders impression last week at the Upright Citizens Brigade Theatre in New York.
Watch Adomian as Sanders in the clip above, participating in a "debate" with Donald Trump, played by comedian Anthony Atamanuik.
And here's David again, in case you missed it.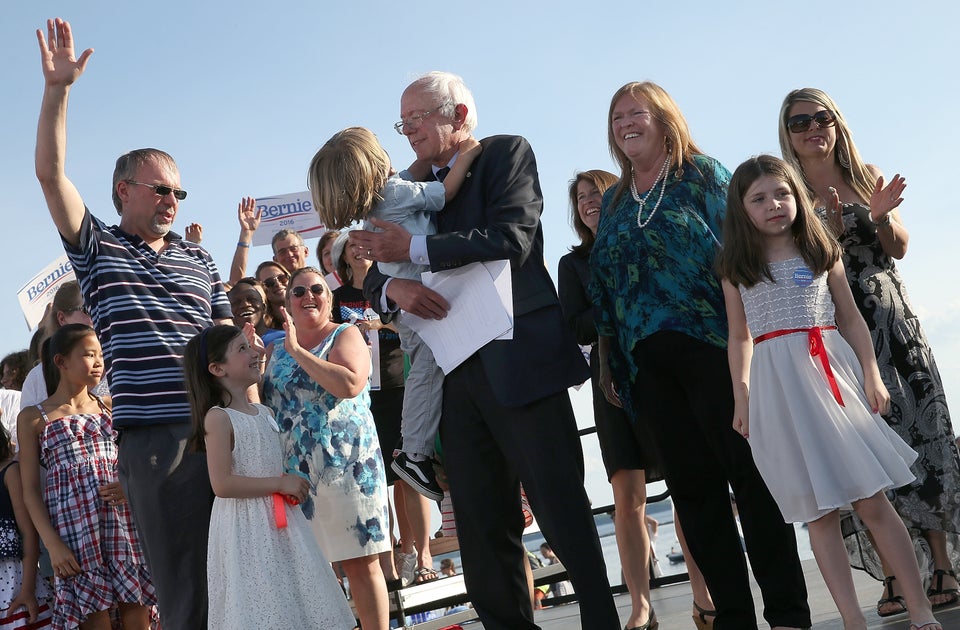 Bernie Sanders On The Campaign Trail
Popular in the Community