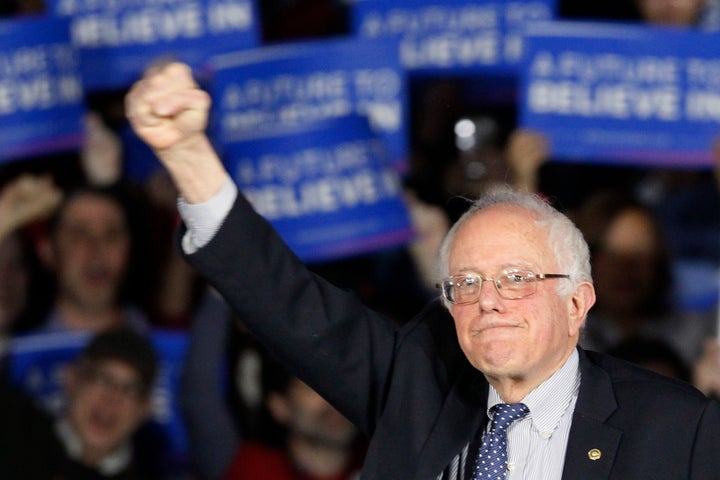 DES MOINES, Iowa -- With the Iowa caucuses just hours away, Sen. Bernie Sanders (I-Vt.) on Monday said that he's feeling good about his chances.
"I'm cautiously optimistic, as they say," Sanders told The Huffington Post during a brief encounter on an elevator at the discount hotel where he is staying. 
Sanders and his wife, Jane, were set to board their campaign bus when a group of young student journalists who'd gathered in the lobby asked the Democratic presidential hopeful if they could ask him a few questions. 
The candidate declined that particular request, instead rounding up the group for a brief pep talk about the importance of civic engagement and noting that people who say the political process doesn't matter are "not right."
"I want you all to be thinking and discussing with each other and debating where you think our country should go," Sanders told the kids.
With that, he was off to begin a day that will either propel him further into serious contention for the Democratic nomination or deal a considerable blow to his chances of ultimately defeating former Secretary of State Hillary Clinton. 
Asked if he thought there might be record turnout at Monday's caucuses, Sanders sounded an optimistic note. 
PHOTO GALLERY
Bernie Sanders On The Campaign Trail