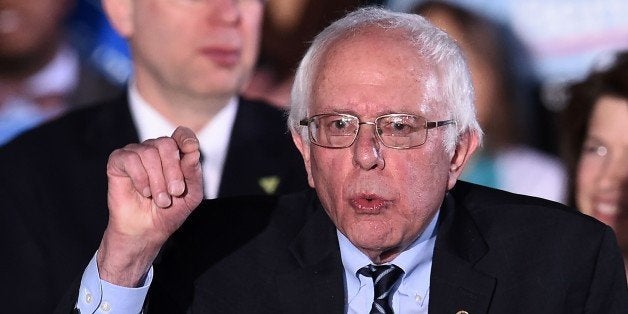 Bernie Sanders would be the first Jewish president in American history. In fact, the Senator made history just this week, becoming the first Jewish candidate to win a presidential primary. Sanders would also be the first president in American history who identifies as a democratic socialist. Yet at the sixth Democratic debate, Sanders was asked if he's worried about "thwarting history," in other words, preventing the first woman from becoming president.
Sanders, of course, wouldn't exactly be thwarting history, he too would be making it; and while the Senator neglected to mention precisely how, he gave a few hints.
Bernie Sanders: "I think, from a historical point of view, somebody with my background, somebody with my views, somebody who has spent his entire life taking on the big money interests, I think a Sanders victory would be of some historical accomplishment, as well."
* The author of this post is running a Kickstarter campaign to fund an entire series of animated rap videos about Bernie Sanders and the 2016 election.