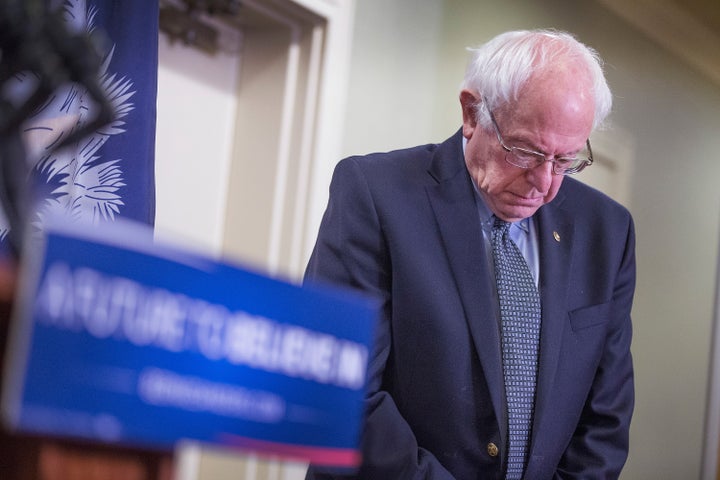 WASHINGTON -- Democratic presidential candidate Bernie Sanders opened up about his Jewish heritage at a town hall that MSNBC's Chris Matthews hosted on Thursday night.
"I'm very proud of my heritage," Sanders said. "And what comes to mind so strongly is a kid growing up in Brooklyn and seeing people with numbers on their wrist; you probably have not seen that but those were the people coming out of the concentration camps, and knowing that a good part of my family was killed by the Nazis. And that lesson that I learned as a very young person is that politics is serious business and when you have a lunatic like Hitler gaining power, 50 million people died in World War II. So I am very proud to be Jewish and I'm very proud of my heritage."
The 74-year-old Vermont senator has rarely discussed his Jewish heritage on the campaign trail, even as he became the first Jew to win a presidential primary or caucus with his victory in New Hampshire.
In his victory speech, he noted that he was "the son of a Polish immigrant who came to this country speaking no English and having no money." In a previous candidate town hall meeting, he said that his Judaism is a "guiding principle" in his life, but that "everybody practices religion in a different way."
Instead, Sanders has highlighted his secular political ideology -- democratic socialism -- as the feature that ought to be viewed as historic were he to win the nomination and the presidency.
His secular identity, however, does not need to be separated from his personal Jewish identity, as his friend Richard Sugarman told the The New Yorker.
"[I]f you talk about his Jewish identity, it's strong," Sugarman said. "It's certainly more ethnic and cultural than religious -- except for his devotion to the ethical part of public life in Judaism, the moral part. He does have a prophetic sensibility."
On the "Jimmy Kimmel Live!" show, Sanders was asked if he believed in God.
"What my spirituality is about is that we're all in this together and it's not a good thing to believe that as human beings we can turn our backs on the suffering of other people," he said. "This is not Judaism. This is what Pope Francis is talking about, that we cannot worship just billionaires and the making of more money. Life is more than that."
This would come as little surprise as Jews are well represented in the U.S. political firmament, from Supreme Court justice and U.S. senator to mayoral offices across the country. According to Gallup, 91 percent of Americans would vote for a Jewish presidential candidate.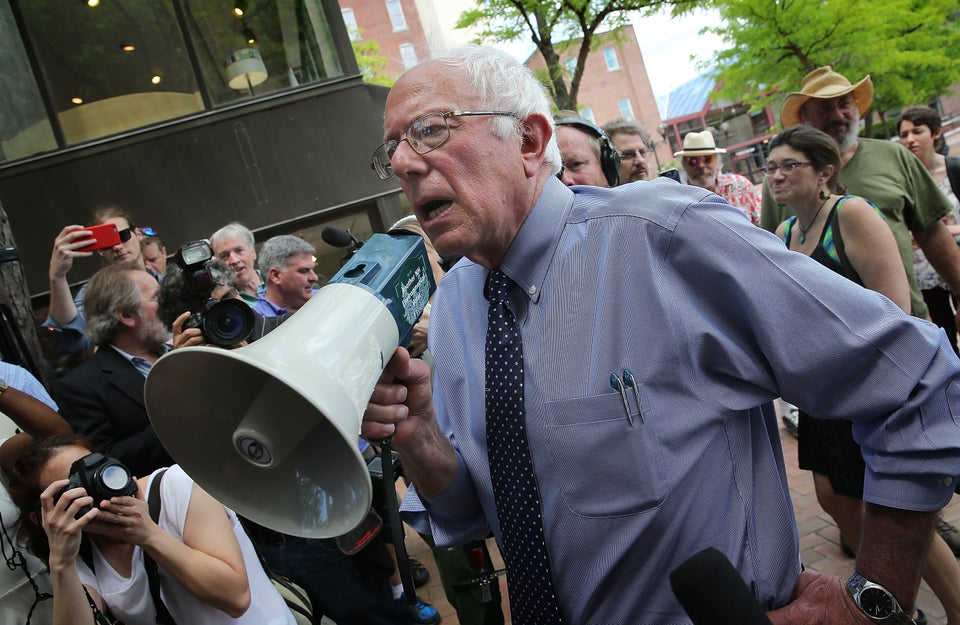 Bernie Sanders' Most Interesting Quotes
Popular in the Community