When Sen. Bernie Sanders (I-Vt.) won the New Hampshire primary on Tuesday, he quietly achieved a major milestone in American politics: becoming the first Jew and non-Christian to win a presidential primary of a major political party.
Sanders was raised by Jewish parents and has said he believes in God, but he does not participate in organized religion. Sanders told The Washington Post last month that, to him, believing in God means "all of us are connected, all of life is connected, and that we are all tied together."
New Hampshire has a small Jewish population, but Rabbi Robin Nafshi of Temple Beth Jacob in Concord told HuffPost's Sam Stein last week that Sanders' popularity has sent a message about Judaism in America.
"It has provided real education to America about the fact that Jews come in all shapes and stripes," Nafshi told HuffPost. "That no, we are not all keeping kosher or observing the Sabbath -- that the way American Jews live our lives is as diverse as any group of people, perhaps even more diverse. I think that's one of the things that has been really quite educational with his candidacy."
Rabbi Jonah Pesner, director of the Religious Action Center of Reform Judaism, told The Atlantic last month that one of the most significant aspects of Sanders' faith may be how little of a story it has been during his campaign.
"You have a guy who is from New York with a Brooklyn accent named Bernie who is a viable presidential candidate and nobody is discussing it, which to me is just a remarkable statement of the success of the American Jewish community to be fully integrated and distinct at the same time," Pesner said.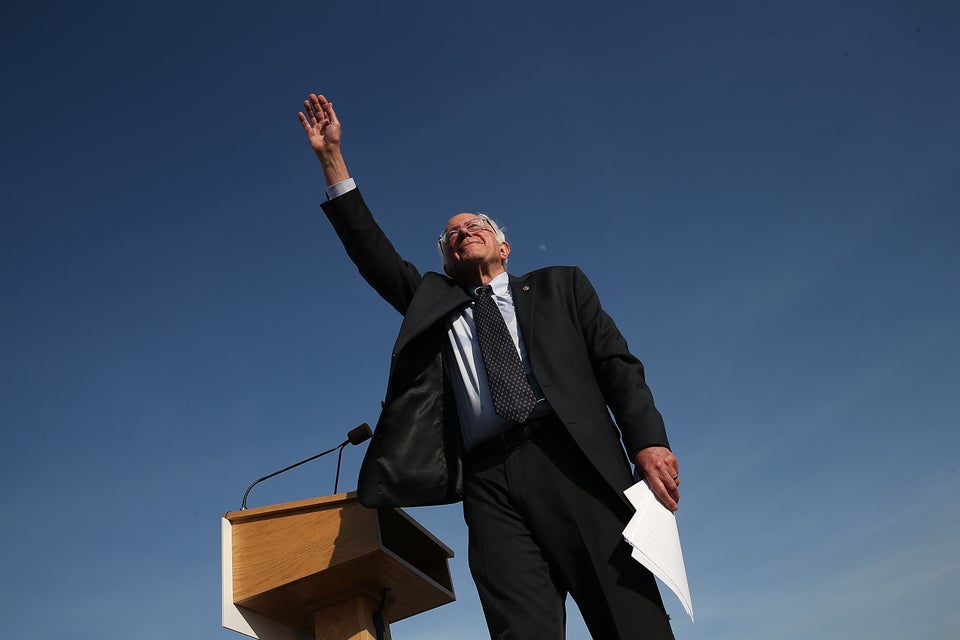 Bernie Sanders On The Campaign Trail
Popular in the Community