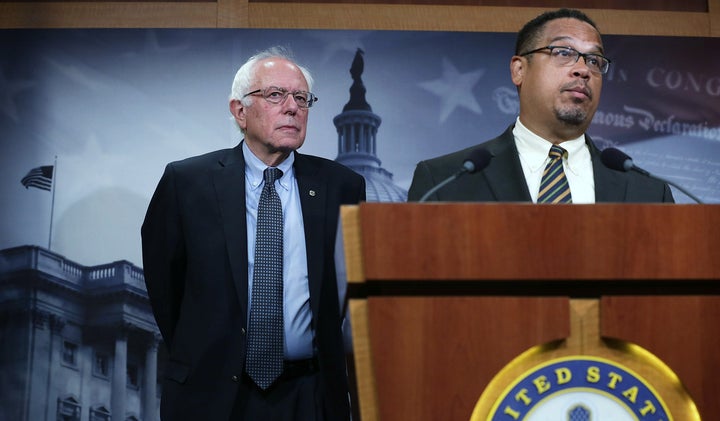 WASHINGTON -- Rep. Keith Ellison (D-Minn.) endorsed Sen. Bernie Sanders' (I-Vt.) presidential campaign on Monday, saying he was doing so as "a matter of conscience."
Ellison is a co-chair of the Congressional Progressive Caucus, which Sanders helped co-found as a member of the House of Representatives in 1991. Rep. Raul Grijalva (D-Ariz.), the caucus' other co-chair, endorsed Sanders -- the only senator to have ever joined the group -- last week.
"Bernie is really generating a lot of enthusiasm for civic participation," Ellison told The Huffington Post, which he pointed out is especially important after the historically low turnout during last year's midterm elections.
"We are in need of a civic renaissance in America and Bernie is generating a lot of excitement and energy among young people, old people, all kinds of people, and I think that is really critical," he added. "The manner in which he is moving his campaign forward is healthy for our democracy."
Though Sanders has been steadily gaining on Democratic presidential candidate Hillary Clinton in national polls, the former secretary of state still has a massive lead in endorsements. Ellison is the second member of Congress to endorse Sanders. More than 100 members of Congress have backed Clinton, according to FiveThirtyEight's endorsement tracker. The site points out that endorsements are a good predictor of who will win a party's presidential nomination.
Ellison has previously said he believes Sanders' entrance into the Democratic primary is healthy for the party because the candidate is bringing up issues that may otherwise not have gotten attention and is making the race more competitive in the process.
"I don't believe that Democrats getting our billionaires to go fight with the Republican billionaires is the solution," Ellison said Monday, explaining his endorsement. "The solution is to have a mass grassroots movement to create the public will and public consensus that we need a fair and balanced economy, so everyone can make it here."
"Millions of Americans are wondering about how they're going to retire or send their kids or college or pay their bills. I want him to go to the heart of their anxiety, the heart of why they are worried, and offer solutions that will work," he said. "We have seen a dramatic increase in wealth to the very, very rich. We need some restoration, we need some balancing, so ordinary, working people can have a shot in this economy, too."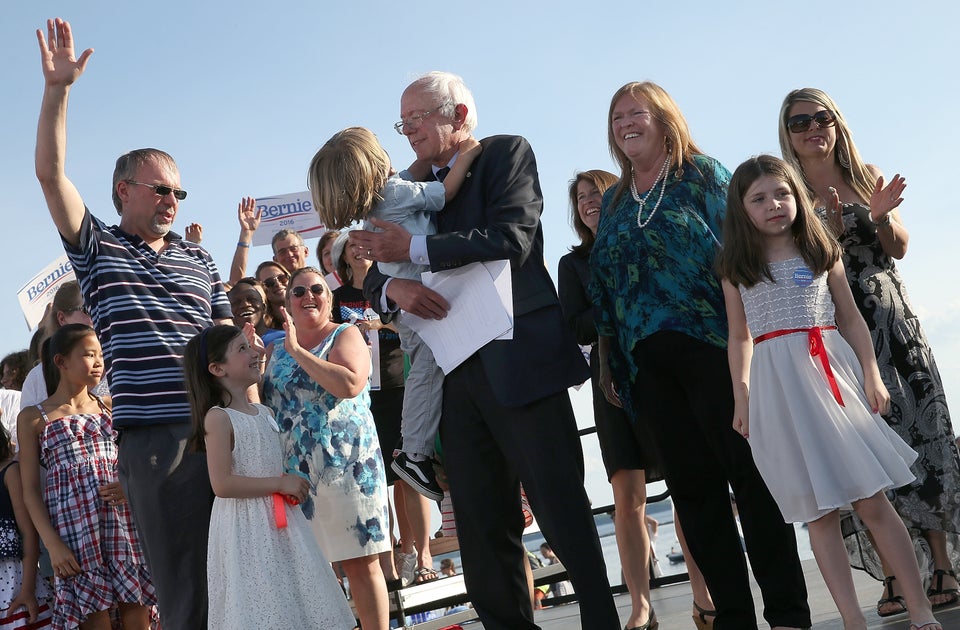 Bernie Sanders On The Campaign Trail
Support HuffPost
The Stakes Have Never Been Higher
Popular in the Community