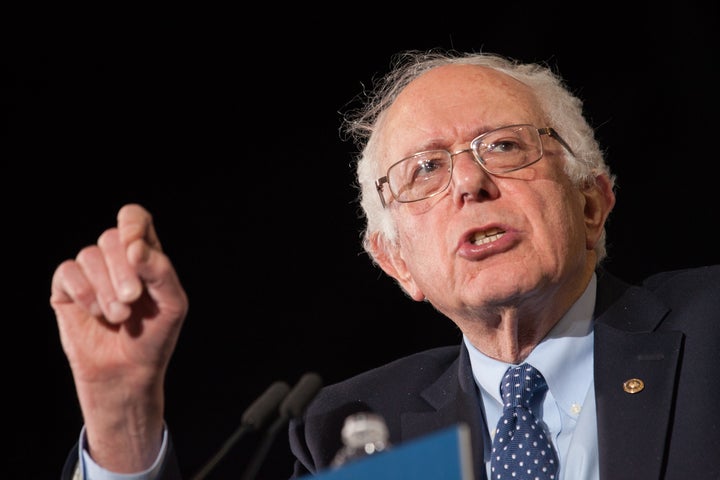 Supporters of Bernie Sanders gathered at a union hall in Seattle for a "Labor for Bernie" rally Sunday. Early in the event, attendees were told that one speaker wouldn't be taking the podium as planned.
Jeff Johnson, the head of the Washington State Labor Council, had been pressured not to speak at the Democratic presidential candidate's event, an emcee told the crowd. A major international labor union had threatened to pull funding from Johnson's group if he did, the emcee said.
Johnson's group is affiliated with the AFL-CIO, the premiere labor federation in the U.S. The AFL-CIO has not yet endorsed anyone for president, and until it does so, state councils like Johnson's are expected to stay in line and not publicly back any particular candidates. Johnson easily could have rankled some unions -- ones backing Hillary Clinton, anyway -- by appearing at a Sanders powwow.
The union that allegedly pressured Johnson went unnamed at the rally. Contacted by The Huffington Post, Johnson politely declined to take any questions on the matter. But labor sources familiar with the situation said the union was the American Federation of State, County and Municipal Employees.
AFSCME is one of the largest public-sector unions in the U.S. and a member of the AFL-CIO. As an individual union, it also happens to have endorsed Clinton for president back in October.
Asked for comment on the situation in Seattle, AFSCME did not deny having intervened. A senior AFSCME official sent along the following statement:
"As affiliates of the national federation, state labor federations are required to maintain a neutral position in presidential contests until an official endorsement is made by the national AFL-CIO. We expect all state federations to remain in compliance with this policy and where necessary we will exercise the option of withholding funding to ensure compliance with this rule."
AFSCME would be perfectly within its rights to make such a threat. That it might choose to do so speaks to some of the tension within organized labor over the race for the Democratic nomination. Just how much tension there is depends on whether you're speaking to a Clinton supporter or a Sanders one.
Clinton has generally been running away with labor backing, having locked up endorsements from more than 20 unions representing a majority of unionized workers in the U.S. But three national unions and a number of locals have broken for Sanders, who's been a staunch supporter of collective bargaining throughout his years in Congress. And that's to say nothing of any rank-and-file enthusiasm for Sanders.
Washington State, in particular, has been a hotbed for the pro-Bernie crowd in labor, according to the Sanders campaign. In a sign of just how scrambled the union politics are in 2016, AFSCME's own affiliate in Washington, the Washington Federation of State Employees, broke with the international and formally endorsed Sanders over Clinton, which was their right to do as a council.
As HuffPost reported last week, the national AFL-CIO is shelving a presidential endorsement for the time being, probably because Clinton hasn't yet clinched enough formal backing from the federation's member unions. (It's rare for the AFL-CIO to endorse during a contested primary anyway.)
The pro-Clinton unions, in turn, released a statement re-emphasizing their support for the former secretary of state, suggesting organized labor was unified behind her. "[O]f all unions endorsing a candidate in the Democratic primary, the vast majority of the membership in these unions has endorsed her," they said.
The stakes for labor are high in 2016. The ranks of unions continue to dwindle, and any Republican who takes the White House would probably be hostile to their interests. That's why many unions would be happy to see Clinton lock up the nomination as soon as possible and avoid a damaging and expensive primary. If Sanders continues his unlikely challenge to the frontrunner -- and there's no sign of him bailing any time soon -- labor will have to decide how much dissent it can tolerate within its own ranks.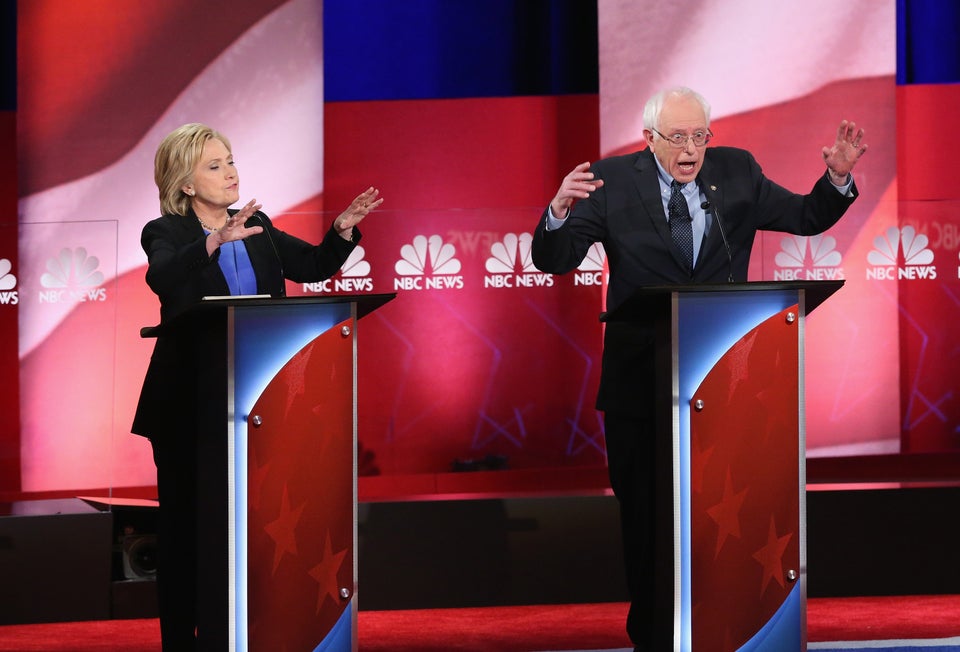 Bernie Sanders And Hillary Clinton Face Off
Popular in the Community