Democratic presidential hopeful Bernie Sanders made his debut on NBC's "Saturday Night Live," alongside his look-alike and host of Saturday's show, comedian Larry David.
The two appeared in a Titanic parody, where Sanders essentially gave his stump speech and cracked a 1 percent joke.
Sanders also directed a pre-taped sketch called "Bern Your Enthusiasm," which portrayed the Sanders campaign as an episode of David's hit show "Curb Your Enthusiasm."
In the sketch, Sanders' campaign is filled with characters identical to the ones on David's show.
Sanders, the junior U.S. senator from Vermont, had teased his "SNL" appearance on Twitter during Saturday night's GOP debate in New Hampshire.
Sanders changed his Twitter avatar in honor of the occasion, displaying a photo of David from the show's cold open, which involved a call from David-as-Sanders for people to contribute anything -- even vacuum pennies -- to Sanders' campaign.
"I think we'll use Larry at our next rally. He does better than I do," Sanders joked in October.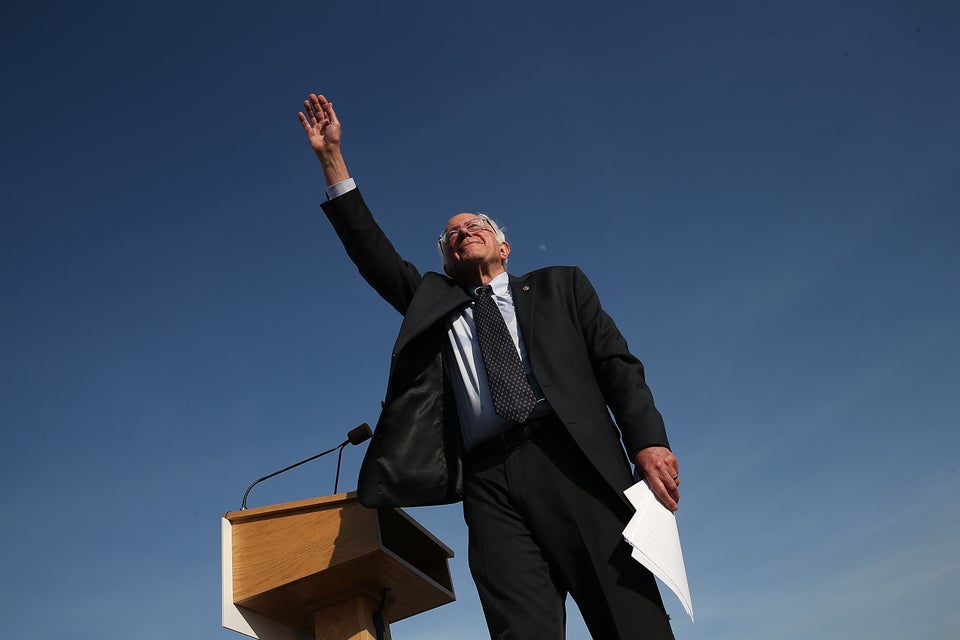 Bernie Sanders On The Campaign Trail