IOWA CITY, Iowa – Democratic presidential hopeful Sen. Bernie Sanders (I-Vt.) on Sunday joked about Larry David's portrayal of him on "Saturday Night Live," telling reporters during a campaign stop that he recently bought a second pair of underwear.
"This is a serious question," Sanders said with a laugh following a house party in Iowa City, after a reporter asked him if he only owned one pair of underpants.
"Yes, last week I bought my second pair of underwear," Sanders said, making it clear he was joking and that he has an "ample supply."
Viewers went wild for the "Saturday Night Live" performance from David, who donned a wig, used a similar accent and joked that the Vermont senator only owned one pair of underwear.
"When I was mayor of the city of Burlington, I think I only had one suit," Sanders said. "But now as a United States senator, I have increased my supply of suits as well."
Sanders seems to be entering a new phase of his campaign, using humor to connect with voters and shying away from his typical talking points. Sanders said he expects to attend more events like the Iowa City house party, signaling a change in his Iowa strategy.
Sanders has typically been known to fill stadiums and auditoriums in the Hawkeye State, but has not appeared at smaller events, as two of his rivals for the Democratic nomination, former Secretary of State Hillary Clinton and former Maryland Gov. Martin O'Malley, have been known to do.
"You can have the opportunity to answer questions and chat; I love doing it," Sanders said in reference to the house party. "I think you'll see a combination of smaller meetings, more intimate meetings, where people have a better opportunity to interact with me."
Sanders, who touts a campaign that's about the voters and not himself, usually shies away from humor or personal details. Addressing the crowd in the front yard of the house party, which was organized by voters, Sanders embraced the role David played on "SNL" this weekend.
"If you're good, maybe I'll imitate Larry David imitating me," Sanders said as the crowd erupted in laughter.
At a separate campaign stop in Fort Madison, Iowa, before a crowd of over 500 on Sunday, Sanders once again played along with the sketch. "People say I don't have a sense of humor," Sander said. "Well, tonight, I'm introducing myself as Larry David."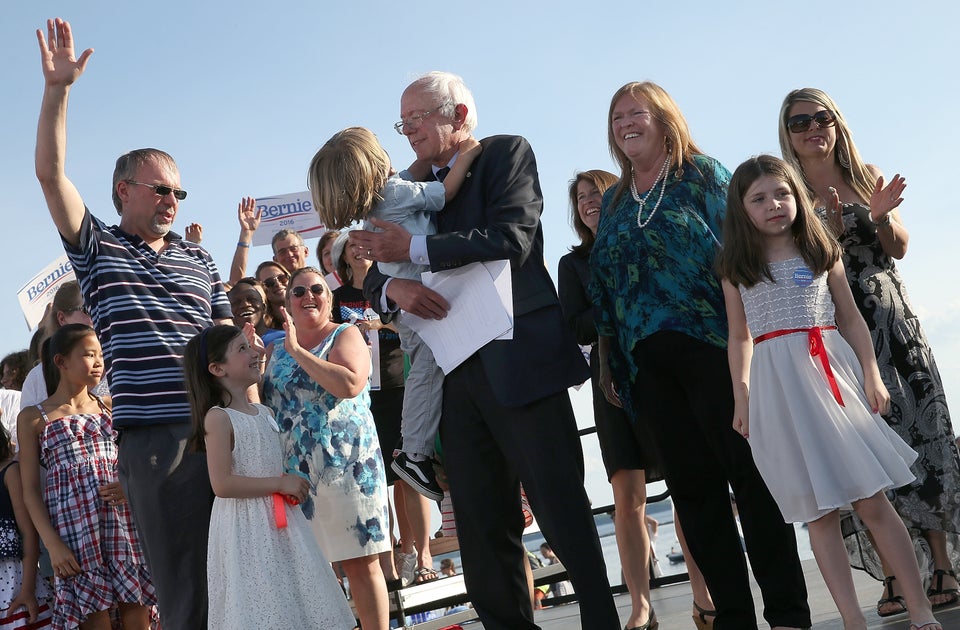 Bernie Sanders On The Campaign Trail
Popular in the Community