Sanders, who is running as a progressive alternative to presumed Democratic frontrunner Hillary Clinton, spoke Wednesday at Madison's Alliant Energy Center, which seats 10,231 people. The campaign had expected a massive turnout in the left-leaning city, which has deep roots in progressive politics and activism. Their prediction was correct: Arena staff said 9,600 people were in attendance.
"Tonight, we have more people at any meeting for a candidate of president of the United States than any other candidate," Sanders said, according to the Associated Press, who put the turnout at 10,000.
Reporters at the event tweeted photos of the enormous crowd:
Wednesday's rally was Sanders' largest yet, and may be the biggest of the 2016 cycle overall. Clinton's campaign launch drew approximately 5,500 people to New York City's Roosevelt Island, while about 3,000 supporters attended Jeb Bush's kickoff in Miami.
Sanders' progressive messages resonated strongly in Wisconsin's liberal, capital city. "The big money interests -- Wall Street, corporate America, all of these guys -- have so much power that no president can defeat them unless there is an organized grassroots movement making them an offer they can't refuse," he said as the crowd erupted in cheers, the AP reported.
"When you deny the right of workers to come together in collective bargaining, that's extremism," Sanders said, going after Wisconsin Gov. and White House hopeful Scott Walker. "When you tell a woman that she cannot control her own body, that's extremism."
Sanders has said he's been surprised by the large turnout at his campaign events since launching his campaign in May.
"I think our name recognition is growing," he said last month. "We have momentum. Our numbers are growing."
HuffPost Pollster, which tracks all publicly available opinion polls, shows Sanders trailing Clinton, but cutting down on the former secretary of state's lead in recent weeks:
Before You Go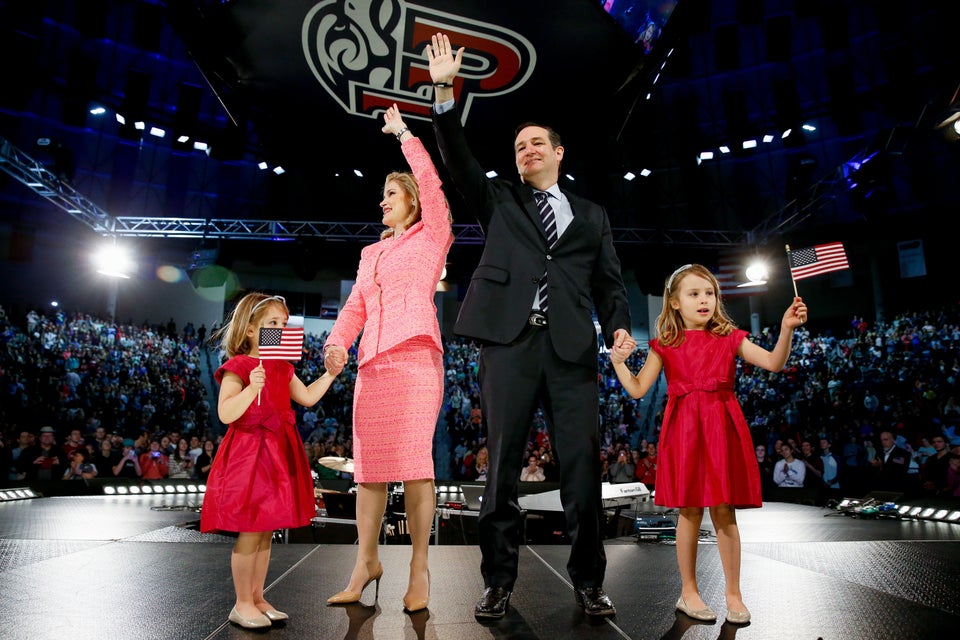 Declared 2016 Presidential Candidates
Popular in the Community