Sen. Bernie Sanders (I-Vt.) became the first presidential candidate from a major party to say that he would support legalizing recreational marijuana if given the chance.
"I suspect I would vote yes. And I would vote yes because I am seeing in this country too many lives being destroyed for non-violent offenses. We have a criminal justice system that lets CEOs on Wall Street walk away and yet we are imprisoning or giving jail sentences to young people who are smoking marijuana," he said. "I think we have to think through this war on drugs, which has done an enormous amount of damage. We need to rethink our criminal justice system and we've got a lot of work to do in that area."
Sanders has previously endorsed decriminalizing marijuana possession, and during a Reddit "Ask Me Anything" interview earlier this year, said he was open to further reforms.
"The state of Vermont voted to decriminalize the possession of small amounts of marijuana and I support that," Sanders wrote in May. "I have supported the use of medical marijuana. And when I was mayor of Burlington, in a city with a large population, I can tell you very few people were arrested for smoking marijuana. Our police had more important things to do."
Sanders at the time said he would look to Colorado, where marijuana was legalized in 2012, to see how the policy plays out.
Mason Tvert, Marjiuana Policy Project's communications director, said that Sanders was the first presidential candidate to express support for regulating marijuana like alcohol.
"Marijuana is far safer than alcohol for the consumer and society, and it should not be controversial to support treating it that way," he said. "Politicians are evolving on this issue, and Sen. Sanders is the first presidential candidate to stop dragging their knuckles when it comes to marijuana policy."
Tvert added that he was disappointed that some of the Democratic candidates on stage, former Maryland Gov. Martin O'Malley, former Rhode Island Gov. Lincoln Chafee and former Virginia Sen. Jim Webb, did not address the issue. Former Secretary of State Hillary Clinton said that she was not ready to support legalization.
Tom Angell, chairman of Marijuana Majority said that Sanders' comments showed just how far the effort to legalize marijuana had come.
"This is the first time we've seen a major candidate for president say he'd probably vote for legalizing marijuana if given the chance. That says a lot about how far the politics on this issue have shifted in a very short amount of time," he said. "As a point of reference, in 2008 no major candidate even supported decriminalization when asked in a debate, and our movement had to chase them around New Hampshire and repeatedly harass them just to garner pledges to stop federal raids on state-legal medical marijuana patients. Legalization is at the forefront of mainstream American politics, and politicians are starting to treat it as such."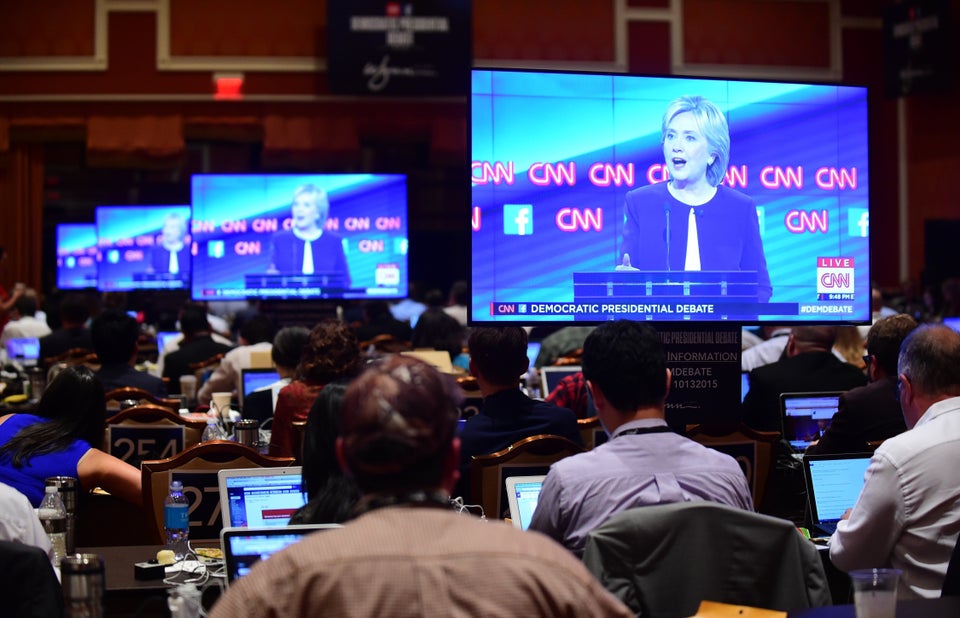 Democratic Debate 2016
Popular in the Community