The backlash was so immediate that the company deleted the tweet by the end of the day.
The Amazon Pay Twitter account tried to profit from the buzz around the homey meme of the mittened Sanders sitting by himself in the chilly outdoors at the inauguration Wednesday. In the odd Amazon ad, "How to register for Amazon Pay" is written over the image of Sanders with the tweet: "It's that easy. Thanks #BernieSandersMittens."
Not only was the ad confusing, weird and presumptuous, but the choice to use Sanders was particularly fraught because the senator hates Amazon's labor policies. In fact, he bashed Amazon in a tweet — on Inauguration Day – for trying to stonewall workers' efforts to unionize. So he hardly seems like a natural pitchman to boost Amazon's profits even higher.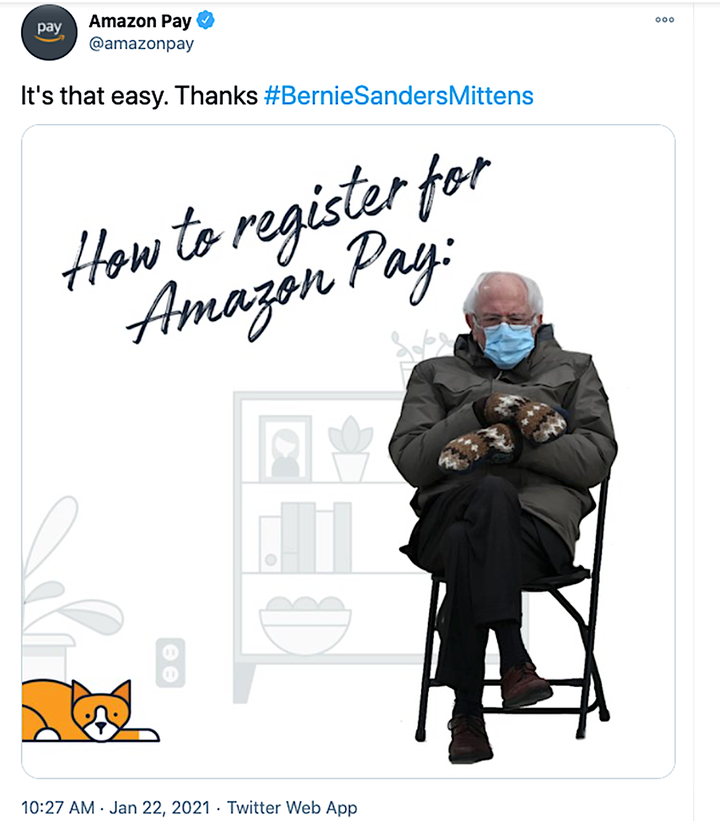 As of Friday night, Sanders hadn't directly commented on Amazon's appropriation of his image to sell its stuff. So his supporters sounded off for him — and let the company have it.
Popular in the Community