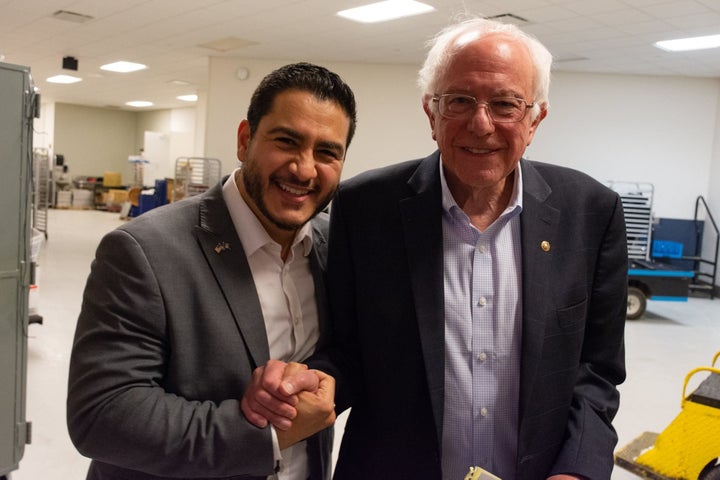 DETROIT ― When Abdul El-Sayed unpacks the lessons of the 2016 election for Michigan, he likes to talk about his Uncle Rick.
Rick, his stepmother's brother and a resident of rural Gratiot County, voted for Barack Obama twice, and then opted for Donald Trump in 2016. The uncle, a career truck driver, lost his trucking business during the 2008 financial crisis. He thought Trump expressed more urgency about the economic challenges facing people like him than Hillary Clinton did, according to El-Sayed.
Learning that his uncle had voted for a man who has demonized and discriminated against Muslims led to "a bit of an awkward conversation," El-Sayed recalled in an interview with HuffPost on a Sunday morning last month.
But Rick was not motivated by hatred, El-Sayed maintained.
"He is somebody that the economy that has been dominated by these corporations has forgotten ― and he voted for Donald Trump," El-Sayed continued.
El-Sayed, 33, the former Detroit health director, is running an uphill battle for Michigan's Democratic gubernatorial nomination in Tuesday's primary. If he defies the odds and defeats both former state Senate Democratic Leader Gretchen Whitmer and businessman Shri Thanedar, he would be the first Muslim gubernatorial nominee for a major party in American history.
The Democratic winner in Tuesday's contest will face one of four Republican contenders. Michigan Attorney General Bill Schuette (R), who is endorsed by Trump, leads the GOP race, according to polls.
"If we're able to empower those people to find common cause, that's where we start to actually move stuff in our democracy."
If El-Sayed had stopped the story about his uncle there it might be easy for skeptics to dismiss him as yet another class reductionist, nostalgic for the days when white men made up a bigger part of the Democratic base and unwilling to acknowledge the gritty realities of structural racism in the American political fabric.
But El-Sayed took his pitch a step further, arguing, much as Jesse Jackson did in his presidential runs, that it is possible to unite an interracial coalition of low-income and working-class people based on shared recognition of one another's suffering. It is a theory that does not discount the overbearing power of "white privilege" and the uniqueness of the black American experience, but one that seeks to build solidarity based on mutual empathy.
Speaking about the largely rural group of economically marginalized white voters in Michigan and the largely urban, politically neglected black voters from a range of financial backgrounds, El-Sayed lamented, "Never the twain shall meet. They never talk to each other."
"If we're able to empower those people to find common cause, that's where we start to actually move stuff in our democracy," he said.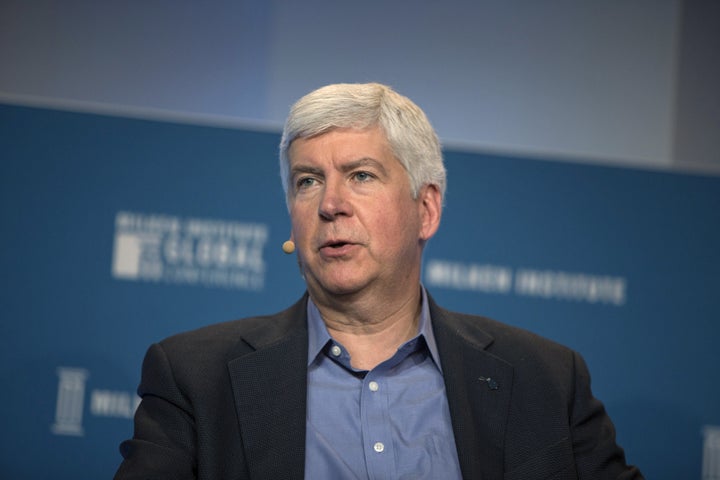 Racial Justice, Economic Populism, Last-Minute Momentum
The long-heralded dream of an interracial, working-class movement for social justice dates at least as far back as Martin Luther King Jr.'s Poor People's Campaign, but it has proven far harder to forge in practice.
What El-Sayed, a trained physician, brings to the cause that say, a Sen. Bernie Sanders (I-Vt.) might lack, is the ability to speak from the perspective of a person of color, raised in an upper-middle class home, who nonetheless experienced routine discrimination for his skin color and his faith.
After the Sept. 11, 2001, terror attacks, his teammates on a suburban Detroit high school football team bullied him relentlessly for a supposed association with the perpetrators. He winces recalling how a police officer, who found him and his friends playing basketball after hours in a predominantly white neighborhood, clubbed him with a pepper spray bottle and demanded to know what he was doing there.
"I know what it's like to be forgotten in political conversations," El-Sayed said, referring to his experience as a Muslim and brown-skinned son of Egyptian immigrants.
"I know what it's like to be forgotten in political conversations."
On paper then, El-Sayed seems like exactly the kind of economic populist and racial justice advocate that Michigan Democrats need to take back power.
After all, voters in the Great Lakes State, once the heart of the labor movement and the New Deal coalition, delivered an upset win for Sanders in the 2016 presidential primary before surprisingly going for Trump in the general election.
If there is one person capable of winning back the white Obama-Trump voters like El-Sayed's uncle, and exciting the millennials and black voters in Detroit who stayed home in 2016, surely it's El-Sayed.
But for all of El-Sayed's strengths, including the acclaim for reviving Detroit's moribund health department, he has struggled to break through in public polls. An NBC News survey conducted in late July had El-Sayed in third place, with 22 percent of the vote to Whitmer's 31 percent and Thanedar's 27 percent.
El-Sayed has experienced a burst of last-minute momentum. He secured the endorsements of Flint-born filmmaker Michael Moore, Sanders, and Alexandria Ocasio-Cortez. Sanders and Ocasio-Cortez held packed rallies in the last two weekends of his campaign.
And an internal poll released by El-Sayed's team last week, which assumes a more pro-Sanders electorate than that of the 2016 primary, had him within striking distance of Whitmer. That poll, El-Sayed staffers noted, was conducted prior to Ocasio-Cortez and Sanders' visits, which they suspect brought additional voters into his corner.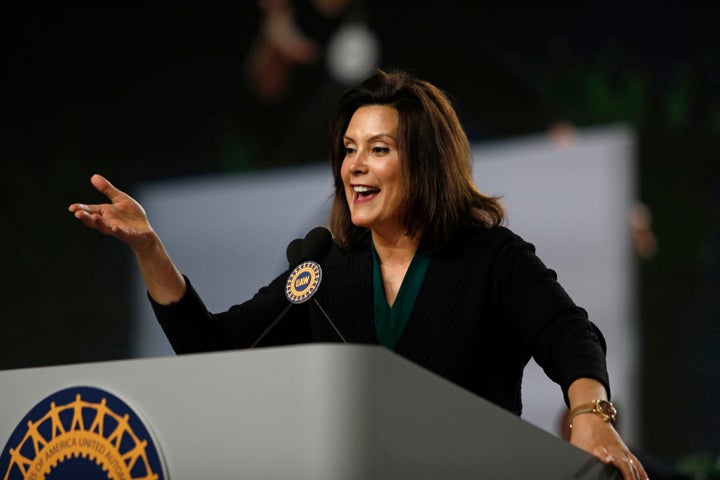 Stopping The Slide Into 'Michissippi'
If El-Sayed is defeated, however, it will be less due to his mistakes and his progressive policies than to external factors. El-Sayed has been hampered by the odd candidacy of Shri Thanedar, a corporate malefactor whose claimed progressive pedigree is a sham. Thanedar has spent millions on advertising saying he is the "most progressive" Democrat in the race.
More importantly, Democrats' odds-on frontrunner, former Democratic Senate Leader Gretchen Whitmer, simply does not carry the same baggage or evoke the same skepticism among Michigan Democrats as Hillary Clinton did in 2016.
Many Democrats who spoke to HuffPost during a July visit consider Whitmer's experience a boon, and worried that a left-wing candidate like El-Sayed, untested at the ballot box, could jeopardize an opportunity to undo eight years of unified Republican rule.
The state's two-term Republican governor, Rick Snyder, presided over the lead poisoning of Flint's water supply and managed to make Michigan, once the heart of the American labor movement, a right-to-work state.
Norm Howe, an Ann Arbor-based Democratic activist backing Whitmer, said he feared Michigan's slide into Southern-style economic conservatism would transform it into "Michissippi."
El-Sayed "is a very good speaker and very competent, but he's got to prove that he can get votes at a lower level [office] first," Howe said.
"I am proud of my progressive record."
Whitmer, 46, served in Michigan's legislature from 2001 to 2015, with the last four years as Senate minority leader. She also briefly served as the top prosecutor in Ingham County, where Lansing is located.
Whitmer points to her success negotiating progressive priorities under unified Republican rule as evidence that she is the candidate best equipped to actually pass progressive legislation.
Despite being in the legislative minority, she helped negotiate the state's Medicaid expansion under the Affordable Care Act in 2013, and a modest increase in the minimum wage, which is now $9.25 an hour.
"I am proud of my progressive record," Whitmer told a crowd of activists at the mid-July Michigan Democratic Party picnic in Milford.
Whitmer, who has the backing of nearly every labor union and Democratic elected official in the state, is running on a platform of economic reforms, including the creation of an infrastructure bank to fix the states' decrepit roads, raising the minimum wage to $15 and a plan for two years of debt-free college or trade school. Although the progressive base has raised its demands since the 2016 election, just a few years ago, those proposals would have put Whitmer at the party's progressive vanguard.
"She would be a breath of fresh air for the state of Michigan," said Jimmy Womack, a Detroit-based pastor and former colleague of Whitmer's in the legislature. "She works hard, she's experienced."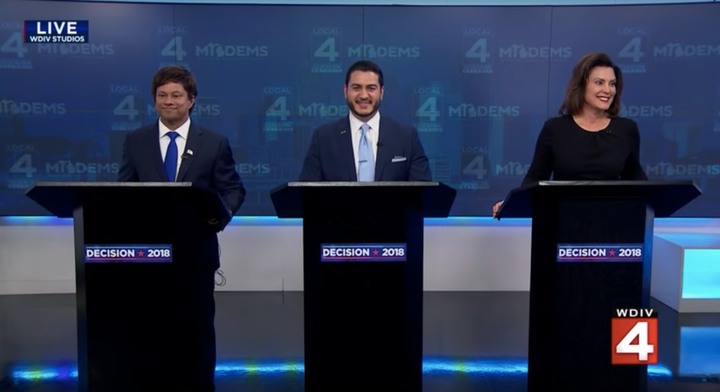 Hunger For Change
Whitmer's biggest policy differences from El-Sayed and Thanedar involve health care and charter schools. She's not for single-payer health care, while her opponents are, and she promises to crack down on for-profit charter schools through regulation. El-Sayed and Thanedar have vowed to end them.
Whitmer's campaign has responded by pointing to the volume of contributions El-Sayed has received from individual corporate executives and his disproportionate reliance on out-of-state donors.
If El-Sayed wins, it will be thanks to a field and digital operation modeled on Sanders' 2016 presidential run. With the help of Claire Sandberg, a Sanders campaign alumna serving as deputy campaign manager, El-Sayed is trying to expand the primary electorate by turning out young progressives and other infrequent voters who often don't show up in traditional polling data.
He also may benefit from some older, longtime voters' hunger for change.
Dorothy Wright, a retired AT&T operator in Detroit, was planning to vote for Whitmer because of a friend's recommendation. But when it came time to complete her absentee ballot last week, she took another look at the candidates' websites and TV commercials. Impressed with El-Sayed's youth, work in Detroit and ambitious health care plan, she changed her mind.
"I'm not voting for anybody because they got experience," Wright said. "It doesn't matter, because you can learn. I feel like if Abdul was elected he would make a great governor. We would have some changes."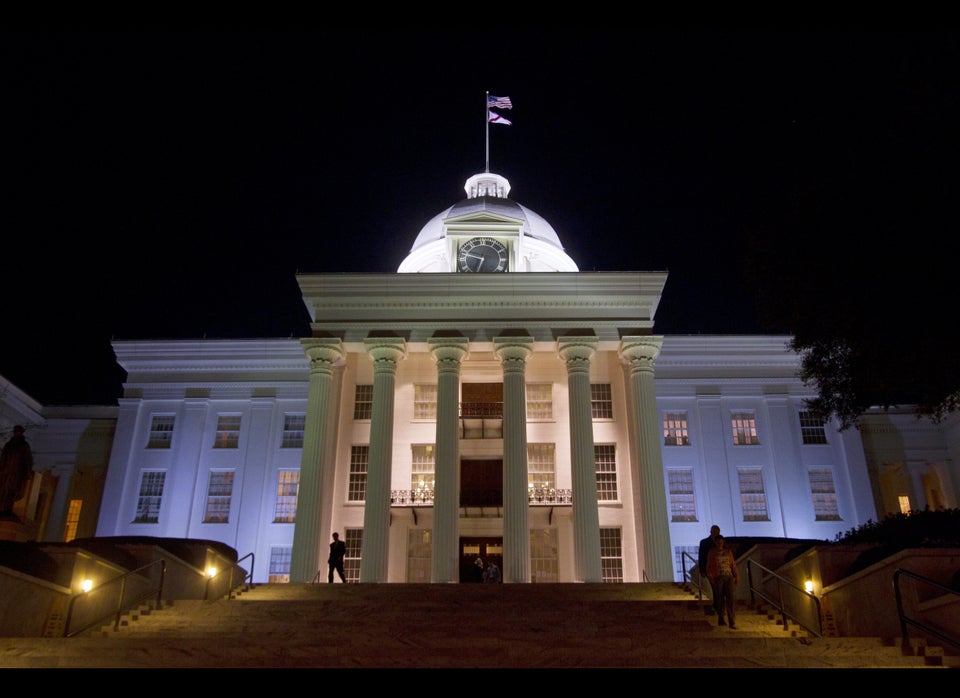 U.S. State Capitol Buildings