YPSILANTI, Michigan -- It's one thing to hear official attendance tallies touted by a campaign -- 15,000 in Seattle, 18,000 in Denver, 28,000 in Portland. It's another thing entirely to see that mass of humanity huddled together on the side of a road on a frigid Michigan day.
But that was the spectacle on Monday, when the Bernie Sanders campaign came through Ypsilanti, a college town adjacent to Ann Arbor and just beyond the western suburbs of Detroit.
Michigan holds a key primary on March 8. For Sanders, the independent Vermont senator seeking the Democratic presidential nomination, the visit was a chance to show his support extends beyond Iowa and New Hampshire, where he spent months building a movement, handshake by handshake, and where typical Democratic voters are both older and whiter than the party's base as a whole.
The turnout was certainly impressive. He spoke at Eastern Michigan University's Convocation Center and the line at one point extended for about half a mile outside, as the above video, uploaded by Tom Masuga of Ann Arbor, makes clear -- even though the temperature was 29 degrees and a light sleet made it feel at least 10 degrees colder. The Sanders campaign said 9,400 people filled the center. That's the arena's official capacity and, given that nearly every seat was full, the count seemed about right.
In one respect, the demographics were predictable. Sanders has drawn his most enthusiastic support from young people. According to polls, voters under 30 broke for Sanders over Hillary Clinton by 70 points in Iowa. Among the thousands who attended Monday's rally, I spotted maybe a few dozen who appeared to be older than 30 -- including Secret Service and the guy in the mirror when I went to the restroom.

But the audience was ethnically and racially diverse, including plenty of African-Americans -- a key constituency in Michigan and, of course, the Democratic Party as a whole. Sanders spent plenty of time Monday addressing issues on the minds of black Michigan voters. He started his speech by talking about the lead contamination of water in Flint, and some residents he had met there a few hours earlier.
Sanders and his rival for the nomination, former Secretary of State Hillary Clinton, have vied to demonstrate concern for the people of Flint. Clinton has been endorsed by Flint's mayor, Democrat Karen Weaver, who said she was the first candidate to reach out and ask how she could help. The Democrats will be debating in Flint on March 6, two days before the state holds its primary.
"It is beyond my comprehension that in the year 2016, in the United States of America, we are poisoning our children," Sanders said. He spoke about his vision for repairing the nation's infrastructure, including its public water systems, and got a huge round of applause when he called for the resignation of Michigan's governor, Republican Rick Snyder.
Later, Sanders invoked the Civil Rights movement and spoke about how activists reacted to the church bombings in Birmingham, Alabama -- both to emphasize his commitment to building an inclusive society, and to demonstrate that mass political movements can challenge the establishment and change public policy. "They stood up for human rights, that's courage," Sanders said. "When you think today is a tough struggle, think about Birmingham, Alabama. Think about the people who stood up. If they could do it then, we could do it today."
Sanders challenged Clinton's narrative that he wouldn't do as well in states like Michigan, whose electorates are less old and white, by arguing that his campaign would continue to beat expectations.
"When we began, we were 30 points down in New Hampshire. Didn't quite turn out that way," Sanders said. "When we began, we were way down in Michigan. It ain't going to turn out that way."
Samantha Lachman contributed reporting from Washington, D.C.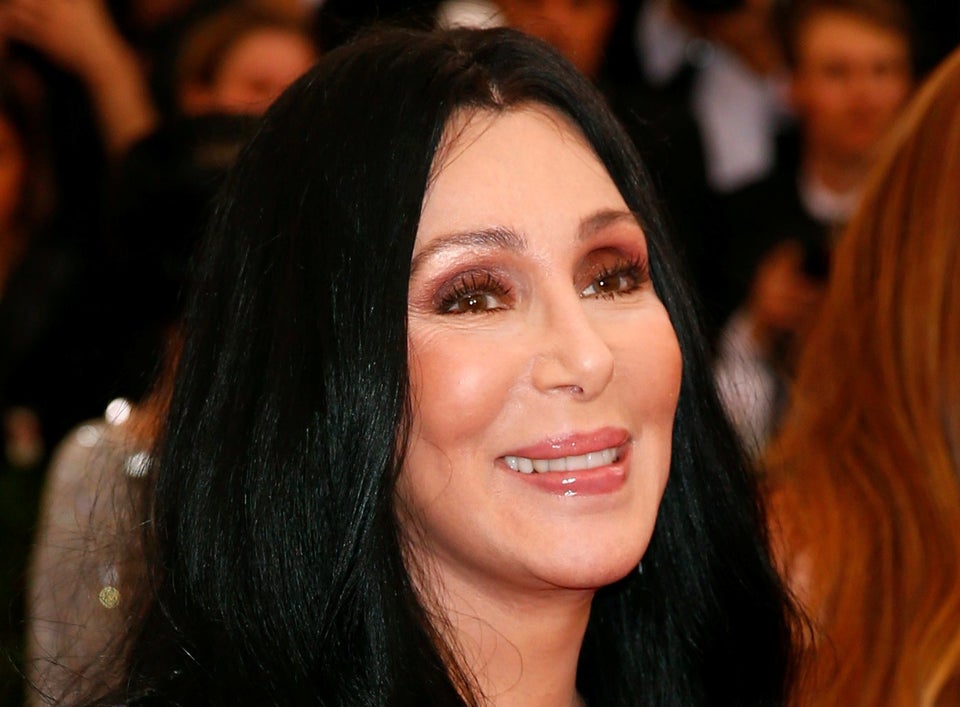 Here Are All The People Coming Together To Support Flint
Popular in the Community