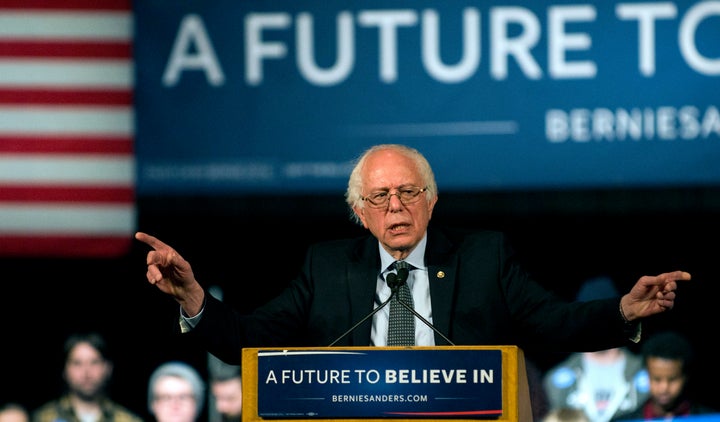 Sen. Bernie Sanders (I-Vt.) defeated former Secretary of State Hillary Clinton in the Democratic Farmer Labor Party's caucus in Minnesota Tuesday.
The Sanders campaign had targeted Minnesota as one of the Super Tuesday states he needed to win to keep his path to the nomination alive. His team poured resources into Minnesota, opening more field offices than Clinton and spending hundreds of thousands of dollars more on television and radio advertisements. He had predicted on Sunday that it would be one of the states where he'd be celebrating.
On Saturday, Sanders was on his way to Rochester, Minnesota, when South Carolina's primary result was called for Clinton: She beat him there by nearly 50 points, in large part because she dominated among African-American voters, who make up more than 60 percent of the primary voters in that state. Minnesota had long been considered more favorable terrain for Sanders because the Democratic electorate there is significantly more white. The senator has struggled to pick up support among racial minorities, but won New Hampshire and nearly tied Clinton in Iowa in early February because of his strength among white and liberal voters.
Sanders had repeatedly visited Minnesota before Tuesday, appearing with Rep. Keith Ellison, the Congressional Progressive Caucus co-chair who endorsed him last October. He held three events in the state Friday -- in Duluth, Saint Paul and Hibbing -- and returned on Monday for a rally in Minneapolis. Clinton, in contrast, did not visit the state in the days before the caucuses, but her daughter, Chelsea, appeared at multiple events on her behalf alongside Mark Dayton, the state's governor, and Rep. Tim Walz. (Clinton was also endorsed by the rest of the state's DFL establishment, including Sens. Amy Klobuchar and Al Franken and Lt. Gov. Tina Smith.)
Sanders' campaign also won Colorado's caucus and Oklahoma and Vermont's primaries Tuesday, but suffered a narrow loss to Clinton in Massachusetts, where he had hoped to win. Clinton beat him by wide margins in Alabama, Arkansas, Georgia, Tennessee, Texas and Virginia.
Clinton's campaign had pointed out that the states where Sanders hoped to prevail sent fewer delegates to the party's convention this summer than the southern states they believed she would win.
Both candidates had emphasized their progressive credentials while appealing to Minnesota's caucus-goers. Clinton wrote an op-ed published in the Minnesota Star-Tribune on her vision for boosting manufacturing jobs and enforcing trade rules and ran an ad in the state promising to crack down on corporate inversions, where companies buy other companies outside the U.S. to avoid paying domestic taxes. Sanders highlighted his opposition to fracking, the Keystone XL pipeline and trade agreements like NAFTA and the Trans-Pacific Partnership trade deal.
Sanders' political worldview is uniquely suited to Minnesota, which has a history of sending progressives like the late Sen. Paul Wellstone to Congress. Sanders gave a tribute to Wellstone on the Senate floor in 2007, the five-year anniversary of his death, noting that the former senator "understood the way you win elections is by rallying ordinary people at the grassroots level."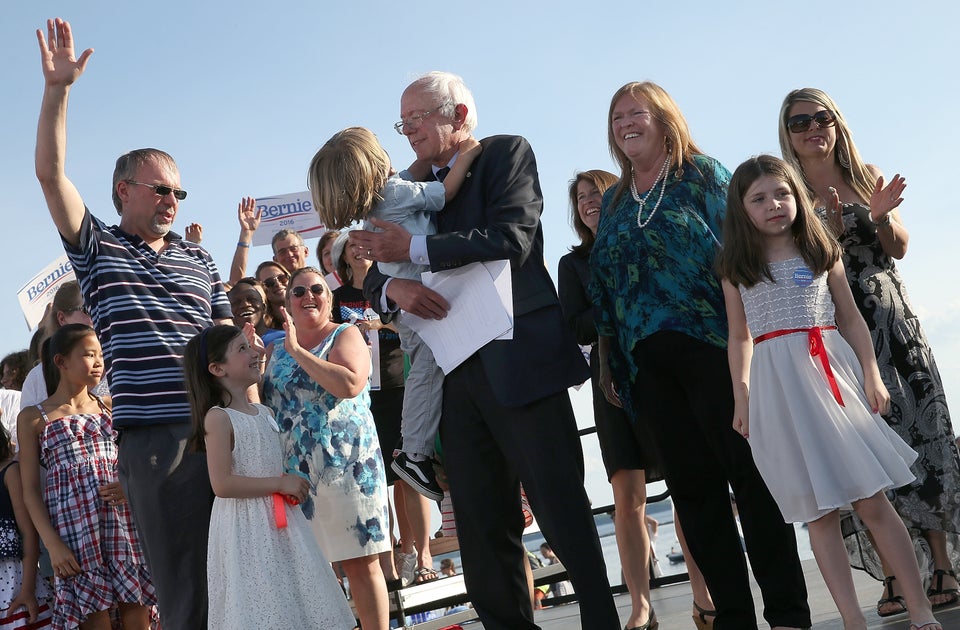 Bernie Sanders On The Campaign Trail