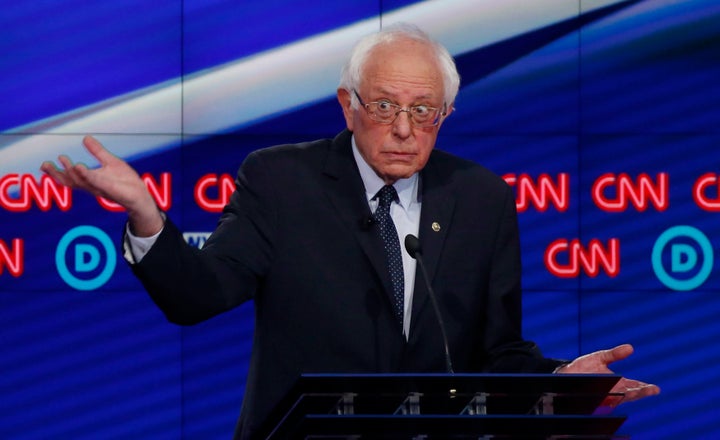 No other 2016 candidate loves citing polls as much as Donald Trump, but Vermont Sen. Bernie Sanders might be a close second.
"You know, in virtually all of the general election match-up polls between Trump and Secretary Clinton and Trump and Bernie Sanders, in almost all of those polls, I do better than Secretary Clinton," Sanders said in a debate Thursday night, crediting his appeal across party lines.
"We are not going to win the White House based on just long-term Democratic votes. We have got to reach out to independents, and I think I am well qualified to do that," he said.
In an election year that's produced a slate of notably unpopular frontrunners in both parties, Sanders stands out for his positive image. His average 48 percent favorability rating, by far the highest among the remaining candidates, makes him the only contender save for Ohio Gov. John Kasich who's not underwater in the eyes of the American public.
And, as Sanders noted, polls of the general election tend to show him racking up larger leads against his Republican rivals than Clinton would.
"In April, with the election a distant seven months in the future, survey respondents do not strongly adhere to their party identifications when asked about presidential candidates," Wlezien and his co-author, political scientist Robert Erikson, write. In other words, this is exactly the time when Republicans and Republican-leaning independents might flirt with supporting Sanders, even if they'll ultimately end up returning to their party before Election Day.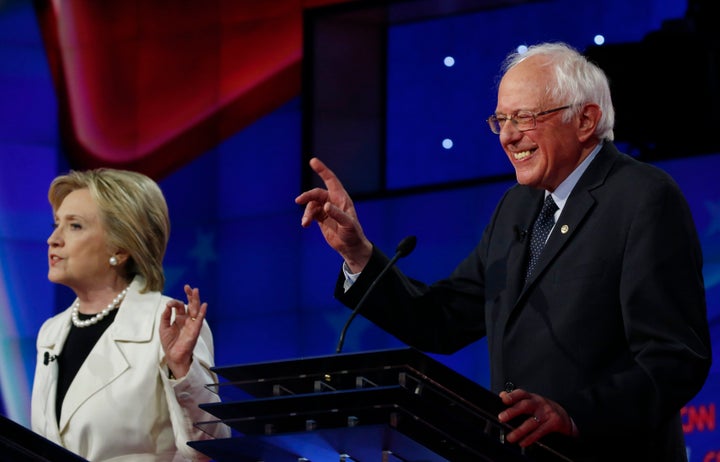 Surveys taken today also can't account for candidates' abilities to survive a bruising general election race. That caveat is especially relevant in the case of Sanders, who prior to this election had a low national profile compared to his rivals.
It's undeniably to Sanders' advantage that he's a fresh face, especially in a year brimming with anti-establishment energy. In a recent Fox News poll, 70 percent of voters said Sanders had the integrity to serve effectively as president, while just 48 percent said the same of Clinton.
The relative lack of political scrutiny he's faced, though, leaves more room for Sanders to be defined negatively over the course of a general election. As recently as last March, three-quarters of Americans couldn't give an opinion of him.
Sanders has also faced very little in the way of negative advertising. Of the roughly $383 million spent on campaign television advertising so far this year, only about 2 percent has gone to anti-Sanders ads, according to Elizabeth Wilner of the research firm Kantar Media. Much of those ads only briefly mentioned the candidate's name or image. Perhaps the most sustained barrage he's faced to date was a $600,000 conservative-backed campaign attacking him as "too liberal," a charge that likely did little damage in the Democratic primary.
And regardless of how durable Sanders' advantage in general election polls might be, his argument that he's more electable faces the same problem that Clinton's does -- it doesn't work if primary voters see both candidates as capable of winning in the general election, which, for the most part, they do.
That's effectively neutralized the issue, with exit polls to date showing a fifth or fewer of Democratic voters in each state naming electability as their main concern. No matter which Democrat would be a stronger candidate in November, arguing about it is unlikely to give them much of a boost in the meantime.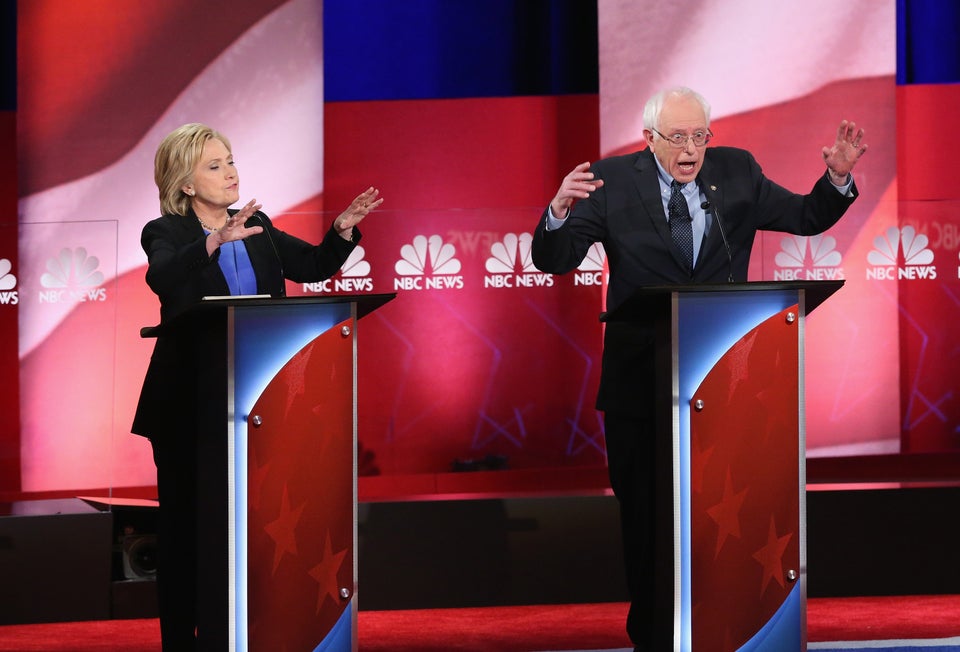 Bernie Sanders And Hillary Clinton Face Off
Popular in the Community