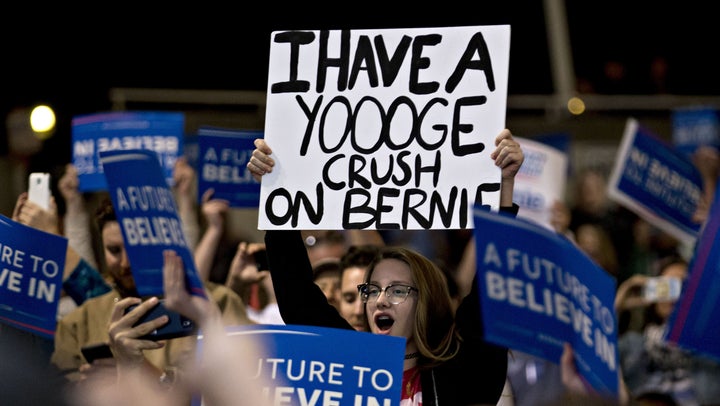 Sen. Bernie Sanders (I-Vt.) is attributing his loss in the Nevada caucuses to low voter turnout, saying his campaign does better when turnout is high.
"As I understand it, we actually won the Latino vote yesterday, which is a big breakthrough for us," Sanders said on NBC's "Meet the Press" Sunday morning. "But the voter turnout was not as high as I had wanted. And what I've said over and over again, we will do well when young people, when working-class people come out. We do not do well when the voter turnout is not large. We did not do as good a job as I had wanted to bring out a large turnout."
That's a tough admission for Sanders, since his campaign is built upon turning out voters who aren't typically as engaged in the political process -- a similar argument for Donald Trump on the GOP side. And if he can't do it in the primary elections, it undermines the argument that he's a stronger candidate to do so in the general.
Entrance polls did show that 53 percent of Latinos were supporting Sanders, compared to 45 percent for Hillary Clinton. But Clinton won caucuses in heavily Latino areas, giving a mixed picture on how Latinos voted.
In good news for Democrats, however, Latino voters made up 19 percent of caucusgoers -- a higher proportion than in 2008. That participation could pay off in the general election, when high Latino turnout could give the Democratic nominee a boost.
Sanders was upbeat Saturday night when he spoke to supporters, noting that even though he lost, he came in much closer than many predicted he would.
"When we began in Iowa, we were 50 points behind. When we began in New Hampshire, we were 30 points behind. And we were way behind here in Nevada. ... We have come a very long way in nine months. It is clear to me, and I think most observers, that the wind is at our backs. We have the momentum," Sanders said.
"I believe that when Democrats assemble in Philadelphia in July at that convention, we are going to see the results of one of the great political upsets in the history of the United States," he added.
The Democratic candidates next face off in South Carolina, where Clinton has a sizable lead.
The big rewards come on March 1, Super Tuesday, where both campaigns are betting on winning a significant number of delegates.
"I think we have a good shot in Colorado, a good shot in Minnesota, a good shot in Massachusetts. I think we are looking pretty good in Oklahoma," Sanders said Sunday on "Meet the Press." "The last poll I saw in my old state of Vermont had us at 80 percent, so I think we've got a shot to win there. And I think we will surprise people in some other states as well."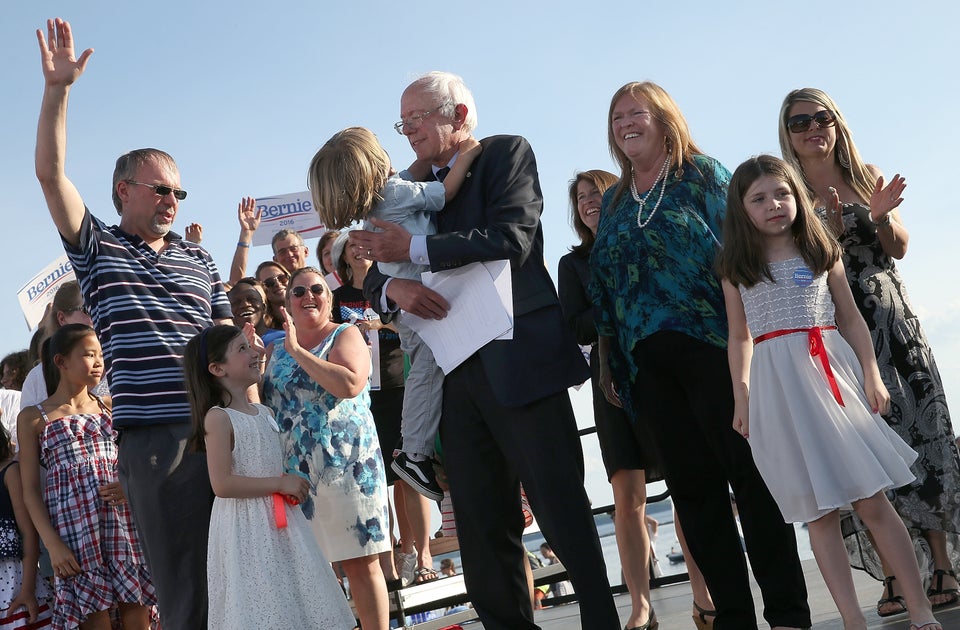 Bernie Sanders On The Campaign Trail