"When we began in Iowa, we were 50 points behind. When we began in New Hampshire, we were 30 points behind. And we were way behind here in Nevada. ... We have come a very long way in nine months. It is clear to me, and I think most observers, that the wind is at our backs. We have the momentum," Sanders told supporters.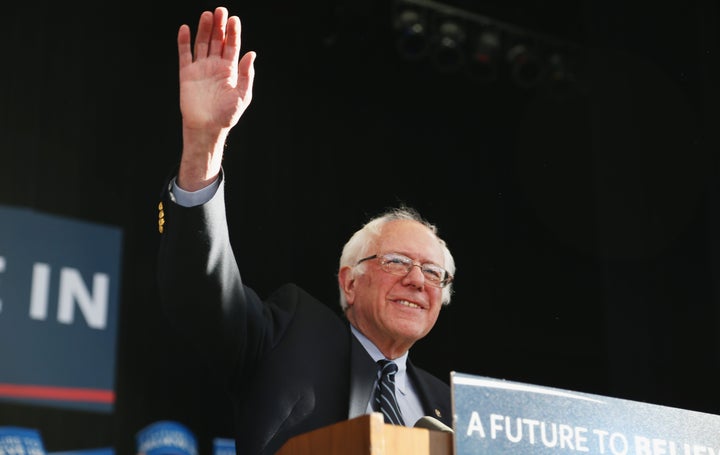 Nevada was long considered part of Clinton's firewall against Sanders, a shift from the whiter states of Iowa and New Hampshire. But in recent weeks, Sanders closed the gap there and Clinton aides began to panic. 
The Democratic presidential candidates face off in South Carolina Feb. 27, where the majority-black electorate leans toward Clinton. 
But Sanders told his supporters to keep their eye on March 1 -- Super Tuesday -- when a large number of delegates will be at play. He said he believes he has an "excellent chance to win many of those states."
"I believe that when Democrats assemble in Philadelphia in July at that convention, we are going to see the results of one of the great political upsets in the history of the United States," Sanders said to loud applause.
Nevada was personal for Clinton. She won there in 2008, even though many people on her campaign doubted that she could defeat Barack Obama in a state with caucuses, where she tended to be weaker. After all, she had just lost to Obama in the Iowa caucuses. 
The person who ran her Nevada operation was Robby Mook, who is now her campaign manager. 
PHOTO GALLERY
Bernie Sanders On The Campaign Trail
Calling all HuffPost superfans!
Sign up for membership to become a founding member and help shape HuffPost's next chapter