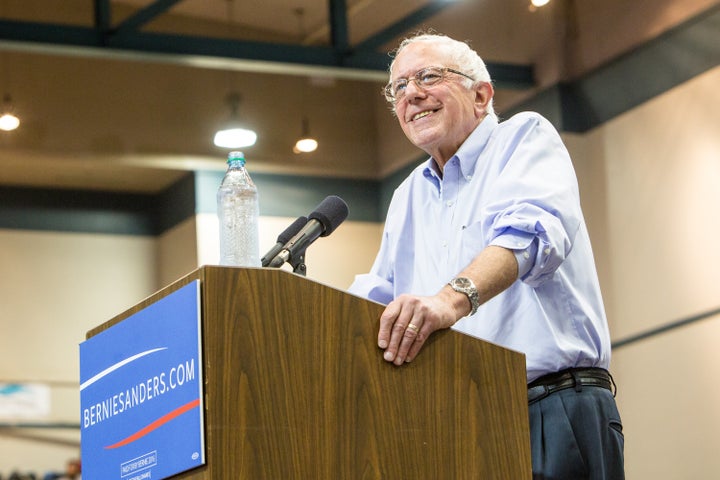 Bernie Sanders is closing in on Hillary Clinton, according to new polling from New Hampshire.
In a WMUR/University of New Hampshire poll released Tuesday, the Vermont senator is in a statistical tie with the Democratic presidential frontrunner, trailing her by six percentage points, which is just within the poll's margin of error.
Among Democratic voters surveyed, 36 percent responded that they would vote for Sanders, while 42 percent said Clinton. Sanders leads Clinton in likeability and whether or not the candidate "best represents Democrats like themselves."
Sanders and Clinton are virtually tied in terms of net electability, polling at 30 percent and 32 percent, respectively. Net electability measures the difference between the percentage of people who would vote for the candidate and the percentage of people who would not vote for him/her.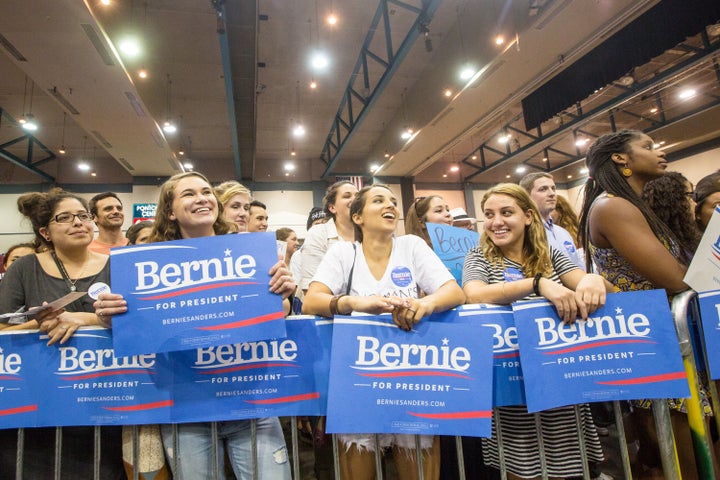 About five percent of respondents said they supported Vice President Joe Biden. In recent weeks, speculation that Biden might run has kicked into high gear, as sources close to Biden claim that he is weighing another presidential bid. Biden is expected to make a final decision by September.
While the new poll is likely to boost the hopes of Sanders supporters, the numbers remain mostly unchanged from other New Hampshire polls in recent months, which show Sanders narrowing his gap with Clinton but still trailing. And despite his growing support, 68 percent of those surveyed said Clinton would win the New Hampshire primary in February, while only 17 percent said Sanders. A majority of respondents said that Clinton also has the best chance of winning the general election and that she has the "right experience to be president."
Sanders faces an uphill battle in challenging Clinton on the national level. According to HuffPost Pollster's aggregate of national polling data, Sanders would get about 20 percent of the vote nationally, compared to Clinton's 56 percent. This is a slight increase from last month, when he was polling at less than 15 percent nationally.
The WMUR poll surveyed 722 New Hampshire residents via phone between July 22 and July 30, including 276 likely Democratic primary voters.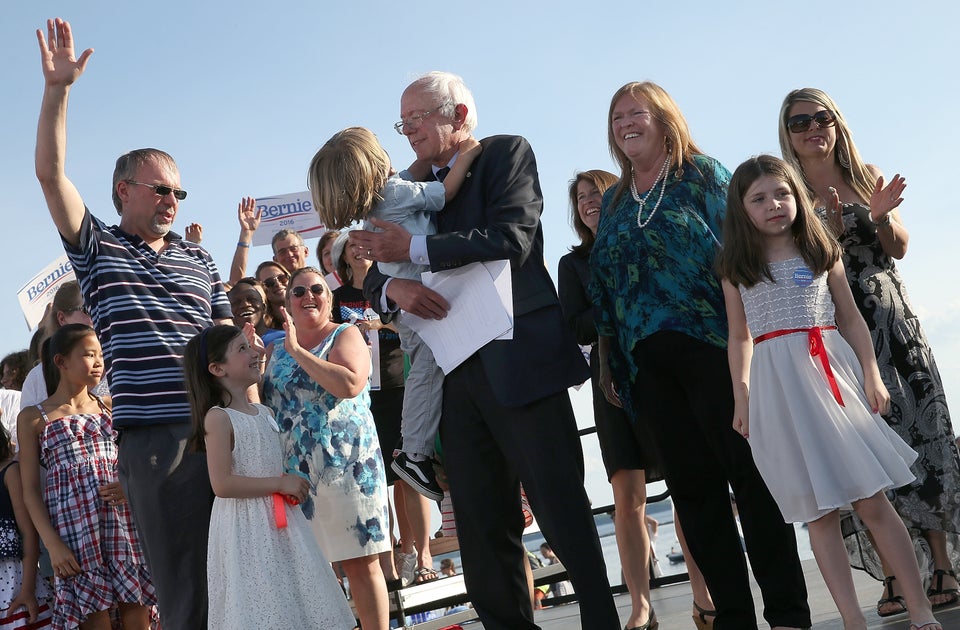 Bernie Sanders On The Campaign Trail
Popular in the Community