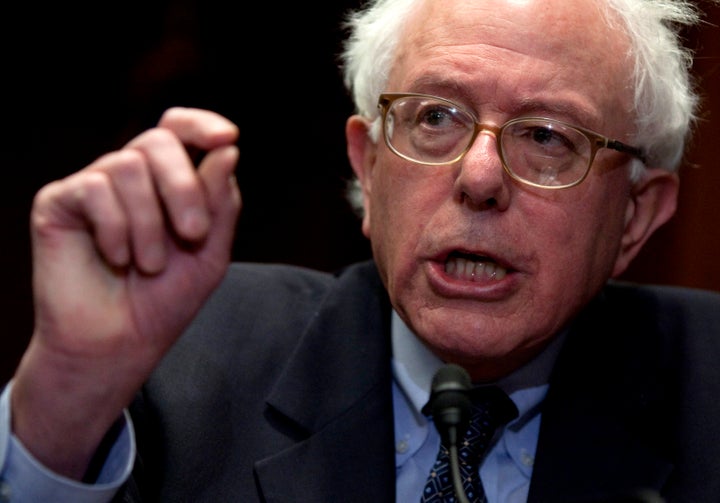 Sen. Bernie Sanders (I-Vt.) said in an interview this week that President Barack Obama facing a primary challenge from the left could serve to "enliven" the race for the White House in 2012.
In an interview on New York-based radio station WNYC, Sanders tamped down speculation that he might be considering challenging Obama himself. However, he then went on to endorse the idea of the president having to defend himself on Democratic turf.
"But if a progressive Democrat wants to run, I think it would enliven the debate, raise some issues and people have a right to do that," Sanders said. "I've been asked whether I am going to do that. I'm not. I don't know who is, but in a democracy, it's not a bad idea to have different voices out there."
The prospect of fielding a primary challenger to run against Obama has been tossed around in light of mediocre approval numbers for the president and the defeats suffered by Democrats in the midterm election last year.
HuffPost's Sam Stein pointed out that former president Bill Clinton had come under much heavier scrutiny from members of his party when in office. After facing Democratic skepticism in the wake of substantial losses in the 1994 midterm races, he rebounded before his own reelection in 1996.
Rep. Dennis Kucinich (D-Ohio), a liberal Democrat who has been floated as a potential Obama primary competitor, said last month that a challenge could make the president a "stronger nominee," perhaps by reviving his fading favorability among members of his progressive base. Asked if he was considering stepping up to the plate at the time, however, the congressman said he had no intentions to run, a stance that he has taken repeatedly.
Popular in the Community