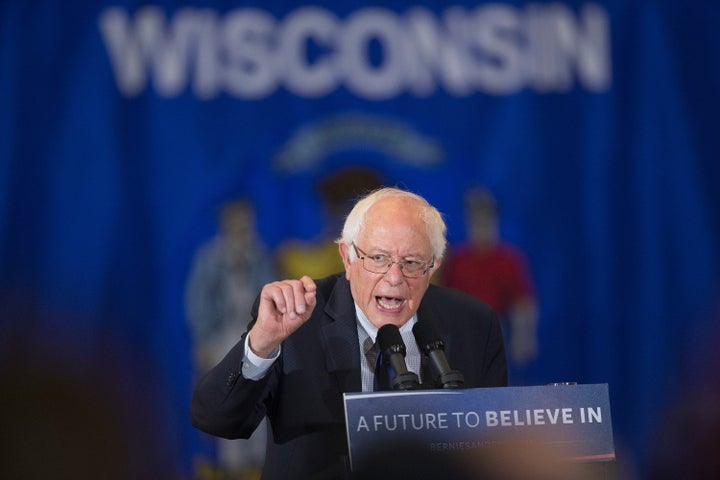 Bernie Sanders cited concerns about tax evasion to explain his opposition to the 2011 U.S.-Panama free trade agreement.
The Vermont senator now claims the leaked "Panama Papers," which expose the offshore financial holdings of numerous high-profile individuals and firms, prove he was correct.
Sanders, who beat Hillary Clinton in the Wisconsin primary on Tuesday, noted that his Democratic rival approved of the free trade agreement with Panama when she was secretary of state.
Democratic presidential candidate Sen. Bernie Sanders (I-Vt.) is highlighting his vote against the 2011 U.S. free trade agreement with Panama in light of explosive new details about Panama's role as a tax haven.
Reports published on Sunday about the so-called Panama Papers, a leaked trove of documents tied to Panamanian law firm Mossack Fonseca, have generated shockwaves across the globe. The documents reveal how Panama's secretive legal environment enables the wealthy and powerful -- including some 140 politicians and other international public figures -- to conceal their fortunes.
Now Sanders is reminding voters that he spoke out about Panamanian tax evasion long before the issue made headlines that toppled at least one head of state. On Monday, the Democratic hopeful posted video on Facebook that shows him speaking out against the 2011 free trade agreement in the Senate, precisely because he believed it would encourage tax evasion by corporations and individuals.
"It turns out, Mr. President, that Panama is a world leader when it comes to allowing large corporations and wealthy Americans to evade U.S. taxes, by stashing their cash in offshore tax havens," Sanders said, addressing the Senate president, in an undated floor speech. "And the Panama free trade agreement would make this bad situation much worse."
Sanders went on to argue that legal provisions in the trade agreement would hamper efforts to police tax evasion by American individuals and corporations in Panama.
"Well, at a time when we have a $14 trillion-plus national debt, and at a time when we are frantically figuring out ways to try to lower our deficit, some of us believe that it is a good idea to do away with all of these tax havens by which the wealthy and large corporations stash their money abroad and avoid paying U.S. taxes," Sanders said. "The Panama free trade agreement would make that goal even more difficult."
"With the release of the Panama Papers it appears [Sanders] was right," Sanders' Senate office wrote on Monday in the Facebook message accompanying the video. As of Tuesday morning, the footage had been viewed over 1.7 million times.
Sanders was quick to contrast his stance on the free trade agreement with that of his Democratic rival, Hillary Clinton, who praised the agreement when she was serving as secretary of state.
In a statement he released on late Tuesday afternoon, Sanders said: "My opponent ... opposed this trade agreement when she was running against Barack Obama for president in 2008. But when it really mattered she quickly reversed course and helped push the Panama Free Trade Agreement through Congress as Secretary of State. The results have been a disaster."
Sanders also vowed to end the free trade agreement if he is elected president.
"It is time for real change. As president, I will use my authority to terminate the Panama Free Trade Agreement within six months. My administration will conduct an immediate investigation into U.S. banks, corporations and wealthy individuals who have been stashing their cash in Panama to avoid taxes. If any of them have violated U.S. law, my administration will prosecute them to the fullest extent of the law."
Sanders' statements on Panama reinforce his image as an opponent of corporate malfeasance and recent trade agreements. Those issues may have resonated in manufacturing-heavy Wisconsin, where he scored his sixth primary victory in a row on Tuesday.
The Vermont senator beat Clinton by 13 percentage points in the state. He earned 60 percent to Clinton's 39 percent among the 42 percent of Democratic primary voters who think trade takes away American jobs, according to a CNN exit poll.
This story has been updated with a statement from Sanders and election results from Wisconsin.
Before You Go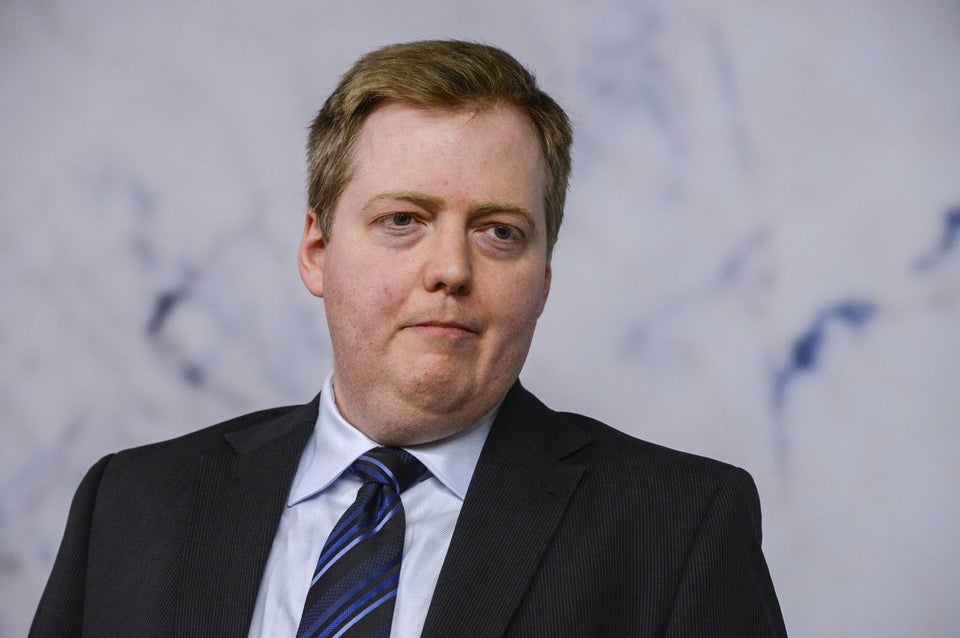 World Leaders Connected To The Panama Papers
Popular in the Community