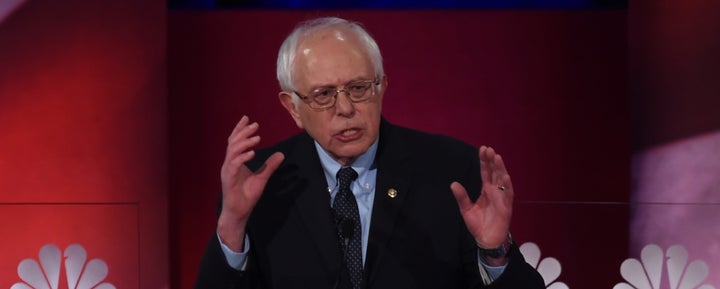 Asked at the NBC Democratic debate Sunday how he'd address problems of police brutality if elected president, Sen. Bernie Sanders (I-Vt.) laid out a four-point plan that tracks with many of the policy proposals advanced by the Black Lives Matter movement.
Not all of them, though, are necessarily tasks that would fall within the purview of the federal government or his potential role as chief executive.
"This is a responsibility for the U.S. Justice Department to get involved," Sanders said. "Whenever anybody in this country is killed while in police custody, that should automatically trigger a U.S. attorney general's investigation."
But only a fraction of officer-involved deaths of black men and women occur while they're in custody -- many others occur during roadside stops or while officers conduct routine police work. And the Justice Department, as a matter of policy and due to resource constraints, tends to investigate these incidents as a matter of last resort and after state authorities have exhausted their own processes.
Up next, Sanders alluded to his past as a mayor in Burlington, Vermont, and said he is someone "who worked very closely and well with police officers," whom Sanders called "honest, hard-working people trying to do a difficult job." That was the setup for his second idea: that cops should be held to the same standard as all public servants.
"But let us be clear, if a police officer breaks the law, like any public official, that officer must be held accountable," he said.
But again, even as president, there is only so much the Department of Justice can do to prosecute police-involved shootings and other abuses. Just last week, federal authorities failed to secure the conviction of a police officer in Alabama who body-slammed a non-English-speaking Indian grandfather visiting family. The legal bar for bringing criminal civil-rights cases against cops is extremely high.
Sanders' third idea was calling for the demilitarization of police departments "so they don't look like occupying armies." This initiative was also pushed forward byCampaign Zero, and unlike the senator's other proposals, this is an area where the federal government can and should do something.
His final idea was more aspirational than anything else.
"And fourthly, we have to make our police departments look like the communities they serve in their diversity," Sanders said.
How exactly he will accomplish that as president he didn't explain. But then again, if the current president has had trouble himself addressing police brutality concretely, it's very likely President Sanders will have some trouble, too.
Read the latest updates on the debate here.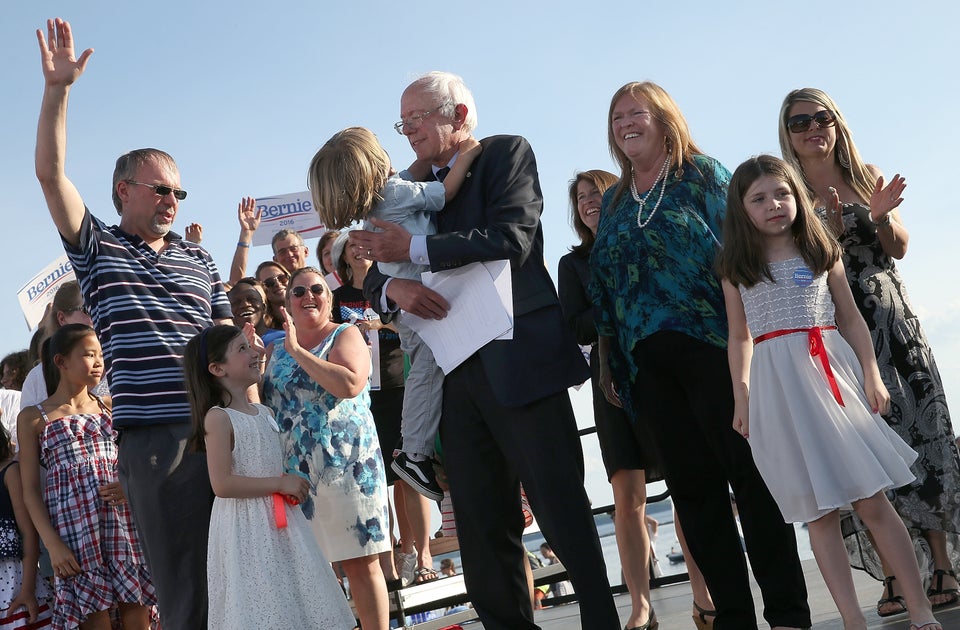 Bernie Sanders On The Campaign Trail
Popular in the Community