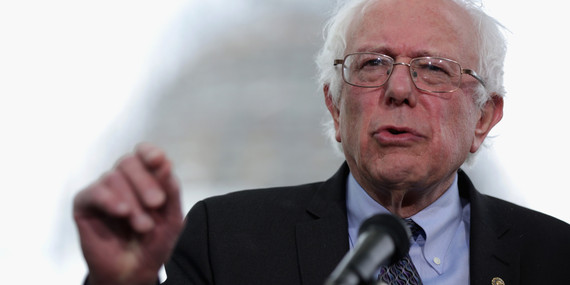 Georgia
Iowa
Minnesota
North Carolina
New Hampshire
Ohio
Virginia
Wisconsin
And here are the blue, purple, and light-red states in which Hillary Clinton runs better against Donald Trump than does Bernie Sanders:
Clinton's advantage on Sanders in Florida is by a single point, within that poll's 3.1% margin of error.
While it's rather early to start looking at general election polling, because candidates from both major parties have started to do so -- claiming that they, and not their opponent(s), can defeat the likely nominee from the other party -- it's worth noting that, at present, the available data from the Democratic side of the equation show Bernie Sanders as a stronger general-election candidate against the likely Republican presidential nominee, Donald Trump, than Hillary Clinton.
Whether this will become a point of contention on the campaign trail remains unclear.
Seth Abramson is the Series Editor for Best American Experimental Writing (Wesleyan University) and the author, most recently, of DATA (BlazeVOX, 2016).
Support HuffPost
The Stakes Have Never Been Higher
Popular in the Community