Sen Bernie Sanders (I-Vt.) can't seem to hold back his excitement about Pope Francis, the Catholic leader widely heralded for his commitment to social issues.
Though Sanders' praise of Pope Francis is nothing new, he's taken many opportunities to reiterate his support since the pope's arrival to the United States Tuesday afternoon. In a floor speech that took place just as the pope was landing in Washington, the senator and Democratic presidential hopeful lauded Pope Francis for "speaking out with courage and brilliance about some of the most important issues facing our world." The speech went on for 11 minutes.
Later Tuesday, in an interview with with MSNBC's Chris Hayes, Sanders said he believed Pope Francis "has played just an extraordinary and brilliant and courageous role on this planet over the last several years."
"He's dealing with issues that very few people in Congress are prepared to deal with," Sanders said.
The senator admitted that he disagrees with Pope Francis on women's right to choose and marriage equality, but said the pope's stance on climate change has been "hugely important." He referenced Pope Francis' 192-page encyclical on the environment in which the pontiff called climate change the Earth's response to the "irresponsible use and abuse of the goods that God placed in her."
"That is a profound statement which I see already having a significant impact on the debate," he told Hayes.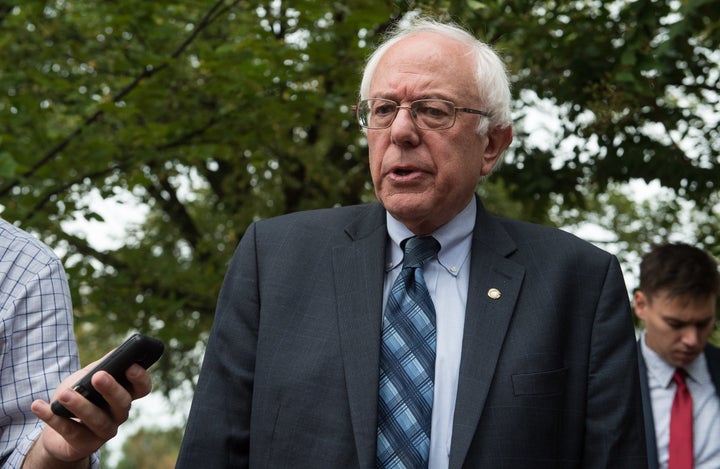 Sanders continued his praise Wednesday morning in a CNN interview prior to the pope's arrival at the White House, saying the the Catholic leader has reached beyond the church "to people all over the world, and with an incredibly strong message of social justice."
"He is saying that as a planet, as a people we have got to do better," Sanders said, touting the pope's progressive agenda.
"He's looking in the eyes of the wealthiest people of this country... and he's saying, 'You know what, you cannot continue to ignore the needs of the poor, you cannot continue to ignore the needs of the sick.'"
The support mounted in a Wednesday Facebook post, in which Sanders said Pope Francis' contributions go beyond his push for climate action and addressing economic inequality.
"He is asking us to become a different kind of person, where our happiness and well-being comes from serving others and being part of the human community," Sanders wrote.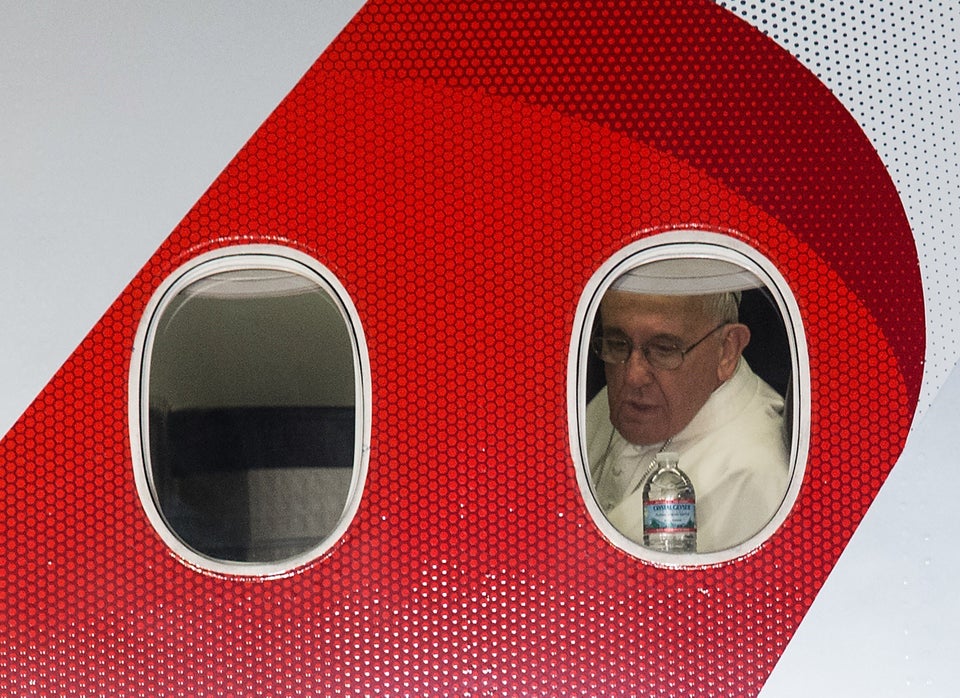 Pope Francis In The U.S.
Popular in the Community