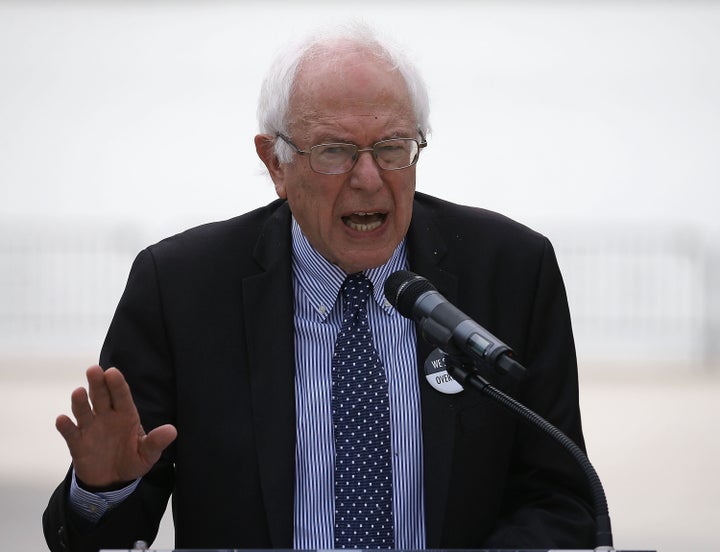 The presidential campaign of Sen. Bernie Sanders (I-Vt.) announced Saturday it had tapped a young, black criminal justice advocate to serve as its national press secretary.
Symone Sanders, who is of no relation to the junior senator, serves as the national youth chair of the Coalition on Juvenile Justice, a nonprofit that focuses on appropriate care of American youth in the justice system.
She introduced the presidential contender at a rally in Seattle on Saturday that drew 12,000 people -- the largest crowd to attend a Sanders event yet -- with remarks about racial inequality.
"You know which candidate for president will shut down the private prison industry," she said, according to CNN. "You know which candidate will have the courage to fight unjust mandatory minimums and the death penalty."
The new press secretary told BuzzFeed that Sanders had already incorporated some of her suggestions on addressing racial issues into his campaign.
"One of my suggestions, he took it and ran with it on 'Meet the Press,' is that racial inequality and economic inequality are parallel issues," she said. "I [told him,] you know, economic equality is an issue. It's something we need to address. But for some people it doesn't matter how much money you make, it doesn't matter where you went to school, it doesn't matter what your parents do. It doesn't matter that Sandra Bland had a job and was on her way to teach for her alma mater. It doesn't matter. None of that matters."
Calling all HuffPost superfans!
Sign up for membership to become a founding member and help shape HuffPost's next chapter