WASHINGTON -- A day after being interrupted by Black Lives Matters protesters at a campaign event in Seattle, Washington, Democratic presidential candidate Sen. Bernie Sanders (I-Vt.) released a detailed platform on combating racial inequality.
Sanders' campaign posted the platform on his website on Sunday, and he addressed the issue of racial justice that evening in front of more than 20,000 supporters in Portland, drawing his largest crowd yet along the campaign trail. Nearly 12,000 people attended Saturday's event in Seattle.
The platform delineates policy proposals pertaining to what Sanders calls "the four central types of violence waged against black and brown Americans: physical, political, legal and economic."
Sanders proposes a series of police reforms, including the demilitarization of police forces, a federal program giving police body cameras, and increasing police transparency and accountability. He also calls for an end to mandatory minimum sentences for non-violent offenses and bemoans the disproportionate rate at which blacks are targeted by police.
"It is an obscenity that we stigmatize so many young Americans with a criminal record for smoking marijuana, but not one major Wall Street executive has been prosecuted for causing the near collapse of our entire economy. This must change," he said. "We must address the lingering unjust stereotypes that lead to the labeling of black youths as 'thugs.' We know the truth that, like every community in this country, the vast majority of people of color are trying to work hard, play by the rules and raise their children. It's time to stop demonizing minority communities."
To combat what he calls political violence, Sanders stresses the expansion of the Voting Rights Act and restoring the Act's "preclearance" provision, which was gutted by the Supreme Court last year. He also proposes ending laws that ban convicted felons from voting.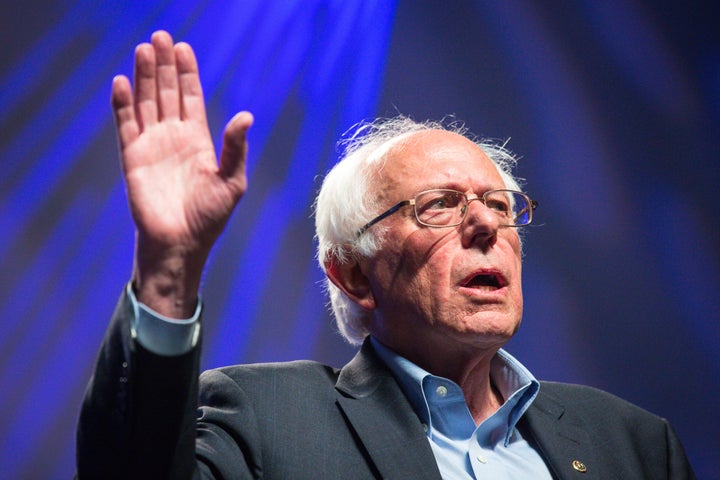 Sanders has come under fire for not prioritizing criminal justice reform as a campaign issue and addressing the concerns of the Black Lives Matter movement. Saturday was the second time protesters drowned him out -- last month, Black Lives Matter members interrupted both Sanders and fellow Democratic presidential contender Martin O'Malley at the Netroots Nation progressive conference.
Since the incident at Netroots Nation, both Sanders and O'Malley have become more outspoken about the need for criminal justice reform. Last week, O'Malley's campaign released a comprehensive plan regarding the issue.
Sanders has pledged to dedicate more outreach to the black community and merge his platform of fighting economic inequality with issues of racial inequality. He was quick to condemn the death of Sandra Bland, a black woman found hanged in a Texas jail in July, and called for "a real hard look at the way police departments function in America." Later in July, he gave a speech before the Southern Christian Leadership Conference, laying out portions of the platform that was officially posted on Sunday.
On Sunday, he also acknowledged the anniversary of Michael Brown, an unarmed black man who was fatally shot by police last year in Ferguson, Missouri.
Sanders' campaign recently hired Symone Sanders, a black criminal justice advocate, to serve as his national press secretary. Sanders, who is of no relation to the presidential candidate, introduced him at the Seattle event on Saturday.
The Vermont senator, running as a progressive alternative to frontrunner Hillary Clinton, continues to draw the largest crowds of any presidential candidate this year.
This article was clarified to note that portions of the platform were announced in a speech in late July.
UPDATE: 8/10 12:07 a.m. -- Following the event, the campaign announced that 28,000 people were in the crowd.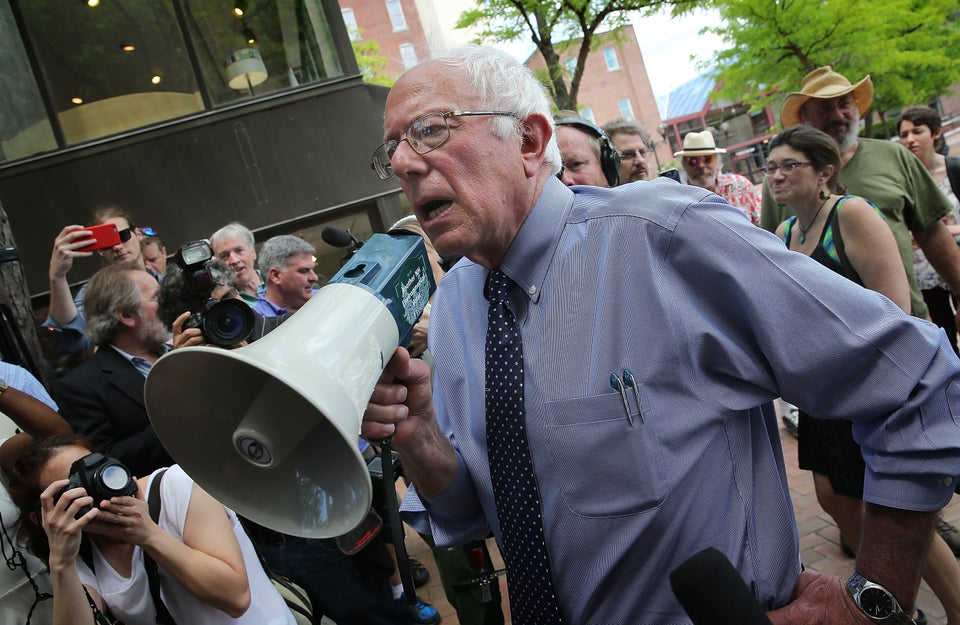 Bernie Sanders' Most Interesting Quotes
Popular in the Community