Sen. Bernie Sanders (I-Vt.) is barnstorming Montana for House Democratic candidate Rob Quist the weekend before the May 25 special election for the open House seat.
Sanders declared his willingness to campaign for Quist in early April, and Quist and Sanders have been working out the timing of a visit since then.
On Friday, the Quist campaign announced the dates of Sanders' visits. The Vermont progressive will appear at rallies for Quist in Missoula, Butte, and Billings on May 20, and Bozeman on May 21.
"I'm excited to have Bernie Sanders come to Big Sky Country to witness the grassroots support behind our campaign and share the message that we need more elected leaders fighting for working class families, instead of millionaires, corporations and special interests," Rob Quist said in a statement. 
Quist, 69, is the banjo-playing founder of the popular Montana folk rock group Mission Mountain Wood Band. He's running a populist campaign against Republican Greg Gianforte, a 56-year-old multimillionaire tech company founder originally from New Jersey. 
The Montana House seat opened up when President Donald Trump tapped then-Rep. Ryan Zinke (R) as his secretary of the interior.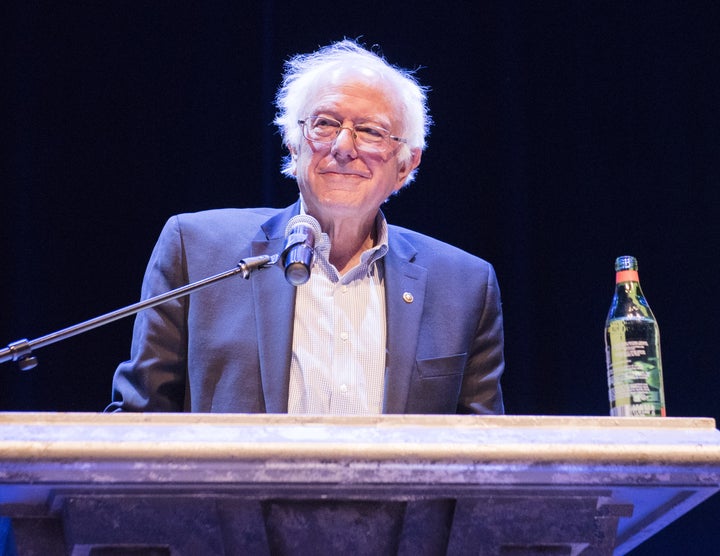 The national Democratic Party initially shied away from Quist's bid, apparently viewing it as too much of a longshot. In recent weeks, however, the party has started to invest heavily in the race. The Democratic Congressional Campaign Committee doubled its contribution to Quist with an injection of $400,000, and the Democratic National Committee has, among other things, mobilized its sizable email list to raise additional funds for him.
Nonetheless, Quist, who backed Sanders in the presidential primary, turned down a visit to the state from DNC Chair Tom Perez.
There are signs that Republicans believe the race is tightening as well. Donald Trump Jr. hit the campaign trail for Gianforte this week, the second such visit from the president's son. Vice President Mike Pence is also scheduled to stump for the Republican contender in Billings on Friday.
On the campaign trail, Quist has emphasized his support for preserving Montana's federally protected public lands and fighting for affordable health care.
He is trying to capitalize on Gianforte's vacillation on the Obamacare repeal bill passed in the House of Representatives last week. Last Thursday, Gianforte publicly declined to take a position on the American Health Care Act, as the bill is known. But in a private call with lobbyists obtained by The New York Times, Gianforte said he was "thankful for" the bill's passage.
Last weekend, Gianforte tried to walk it back.
"I've been very clear, to repeal and replace 'Obamacare' we must have guarantees here in Montana that rates will go down, rural access will be preserved and people with pre-existing conditions will be protected," Gianforte told local CBS affiliate KPAX. "If I didn't have that assurance I would have voted against it."
Gianforte's flip-flopping was a windfall for Quist, who raised $500,000 off the incident over the course of four days. His campaign has raised $3.8 million total with an average donation of $25.
Gianforte leads Quist by 6 percentage points in a poll released May 5 that was conducted for a Democratic super PAC. A late April Emerson College poll showed Quist trailing by 15 percentage points.
REAL LIFE. REAL NEWS. REAL VOICES.
Help us tell more of the stories that matter from voices that too often remain unheard.
BEFORE YOU GO
PHOTO GALLERY
2017 Scenes From Congress & Capitol Hill