WASHINGTON ― Democratic presidential candidate Bernie Sanders repeatedly ducked questions Sunday about why he doesn't support reparations to African Americans because of slavery.
Chuck Todd of NBC's "Meet The Press" asked Sanders why he doesn't endorse the idea of compensating the descendants of slaves when he's built his campaign on issues of economic justice and political revolution. The Vermont senator pivoted.
"Well, for the same reason that Barack Obama has and the same reason I believe that Hillary Clinton has," Sanders said. "And that is, it is absolutely wrong and unacceptable that we have so much poverty in this country and it is even worse in the African American community."
As Sanders listed off statistics about African American youth struggling with unemployment and poverty, Todd noted that he didn't answer the question.
"Well, again, it's the same reason that the president is not. And I think that Secretary Clinton is not," Sanders said. "We have got to invest in the future. What we have got to do is address poverty in America, something that very few people talk about, and especially poverty in the African American community and the Latino community."
Todd kept up the questions on Sunday, pressing Sanders on why he would argue that reparations would be politically difficult when so many of his other ideas are politically difficult. Sanders didn't answer the question.
"That is looking at politics today as a zero-sum approach," he said. "And what I am trying to do in this country is to say, 'You know what, in the last election, 63 percent of the American people didn't vote. Eighty percent of young people didn't vote in the midterm election. That is why the rich get richer. And that is why billionaires are able to buy elections.'"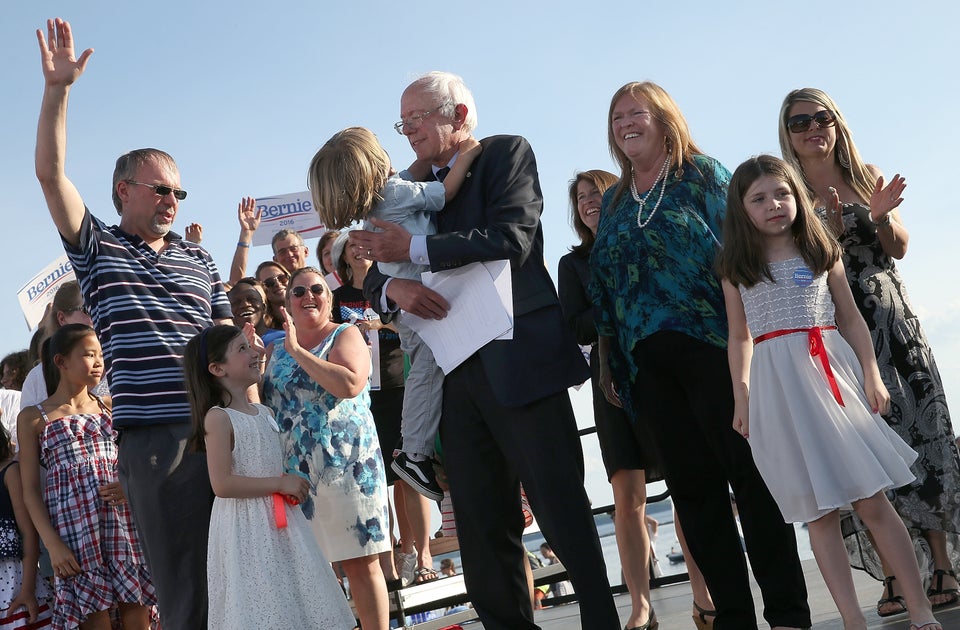 Bernie Sanders On The Campaign Trail
Popular in the Community