An Ohio mom has reached viral status thanks to photos of her breastfeeding at a rally for Sen. Bernie Sanders (I-Vt.).
Elle Bradford of Barberton, Ohio attended a Cleveland rally for Sanders with her 6-month-old daughter Harper last week. While they were sitting in the second row, Harper showed signs of being hungry, so the mom nursed her, mere feet from the presidential candidate.
"There is no, 'I'm feeding you in 10 minutes.' It's, 'I'm feeding you right here, right now, or you're screaming,'" Bradford told WEWS-TV, adding, "A hungry baby is a hungry baby."
Photographers at the rally captured the moment.
Bradford reported on Facebook that Sanders noticed her and Harper. "After the rally, Bernie and Jane O'Meara Sanders both thanked me for doing what mothers do and taking care of my daughter when she needed her mom, even if that meant nursing in public!" she said.
Bradford also shared a new idea for Sanders' campaign inspired by her photo: #boobsforBernie.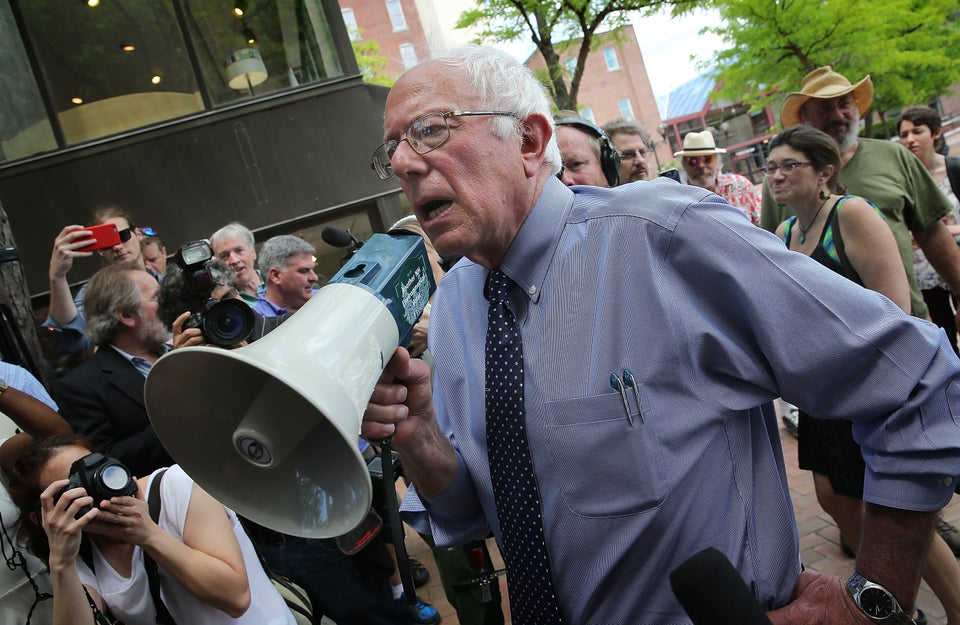 Bernie Sanders' Most Interesting Quotes
Popular in the Community