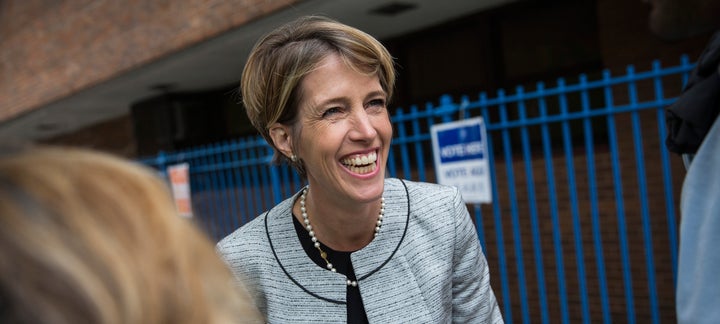 When Sen. Bernie Sanders (I-Vt.) bid farewell to his presidential aspirations at the Democratic National Convention in the summer, he instructed his lefty legions to press on. He would not be occupying the White House, but the change his supporters believed in could still be achieved through persistent pressure on the Democratic Party.
"Our revolution continues," Sanders declared. "This election is not about, and has never been about, Hillary Clinton, or Donald Trump, or Bernie Sanders or any of the other candidates who sought the presidency … This election is about, and must be about, the needs of the American people."
Sanders was rejecting the idea that his campaign's popularity had been due to the unique charismatic power of a 74-year-old Vermonter to entrance the millennial hordes. Instead, Sanders had given voice to a grassroots movement both unsatisfied with the political status quo and resistant to the thuggish white nationalism of Trump, he argued.
The biggest test for the future political viability of the Sanders revolution is playing out in upstate New York, where populist insurgent Zephyr Teachout is taking on former state assemblyman John Faso. The lobbyist is backed by two billionaire Republican megadonors: Paul Singer and Robert Mercer, who have each plowed more than half a million dollars into a Faso Super PAC. Teachout and Faso are vying for the state's 19th Congressional district, a significantly rural and working-class stretch of counties between Manhattan and Albany.
Teachout has everything Democratic leaders could ask for in a candidate ― personal charisma, policy acumen and an assload of money. She's raised over $1.6 million for her campaign this year. Her average donation amount in the second quarter of 2016 was about $15 ― well below Bernie's famed $27 figure.
"As 'Bernie!' chants broke into his speech, Sanders countered playfully: 'That 'Bernie!' has now gotta be transferred to Zephyr!'"
She's running in a district that both parties are capable of winning. President Barack Obama carried it twice, but retiring Rep. Chris Gibson (R-N.Y.) has occupied its Congressional seat since the Tea Party wave of 2010.
Teachout is running as a hardline wonk-populist. Her economic platform bashes the North American Free Trade Agreement, calls to bust up cable monopolies and force big banks to lend to small businesses. She invokes former President Franklin Delano Roosevelt's rural electrification project as the precedent for her plan to expand broadband internet access. Teachout's book, Corruption In America: From Benjamin Franklin's Snuff Box To Citizens United, is a serious scholarly take-down of the American campaign finance system. She uses the word "antitrust."
Her PR effort has been pugnacious. One ad calling to clean up the Hudson River ties Faso to Wall Street financiers and Albany sell-outs. Instead of challenging Faso to a debate, she called on his hedge fund Super PAC donor Singer (she suggested topics including NAFTA, fracking and the effect of climate-change on flooding). Last week, Teachout deployed the biggest weapon in her arsenal, hosting Sanders at a rally in her district.
"There are 435 members in the House of Representatives," Sanders declared to an enthusiastic crowd. "You are about to elect the most outstanding member. A leader in a time where we need leaders ... This race is one of the most important congressional races in America."
As "Bernie!" chants broke into his speech, Sanders countered playfully: "That 'Bernie!' has now gotta be transferred to Zephyr!'"
Teachout held her own as the headlining act, zinging Faso as a lobbyist for payday lenders and fracking pipelines, and touting her debate challenge to Singer. "If you wanna buy a Congressional seat, we wanna know why," she said. "So far, he hasn't answered."
This stuff is all gravy to the American left that hailed Sanders in his primary challenge to Clinton. But Sanders lost, and both he and Teachout recognize there is a lot on the line for the American progressive movement in her race. The electorate is obviously hungry for outsider candidates in 2016, but successful campaigns always involve some cult of personality element ― and it is hard to focus the energy of a nationwide presidential race on individual districts. Teachout trounced her opponents in the Democratic primary, but other Sanders-backed efforts haven't faired as well. Tim Canova was unable to dethrone former Rep. Debbie Wasserman Schultz (D-Fla.), despite the disastrous headlines she cultivated while running the Democratic National Committee. Sanders proved that a small-dollar-donation fundraising strategy can be competitive at the national level, but can it work in a Congressional district, where the price tag for billionaires is much lower?
Progressives have argued for decades that they can win districts like New York's 19th by appealing to populist economics and attacking political corruption. That thinking violates the traditional Beltway ideological calculus, where a candidate who supports same-sex marriage and abortion rights can make herself more moderate by supporting federal favors to major corporations. Democrats in swing districts have typically taken this approach. Raise money by going easy on big corporations, and keep Democrats on board with social issues.
It does keep the billionaires off your back. But progressive activists have long noted that it doesn't work with voters. Democratic candidates in rural districts do indeed take a hit with social conservatives for toeing the party line on abortion and gay rights. But it's hard to see how they can absolve these perceived sins by binding themselves to big banks and oil companies.
Teachout's campaign is serving as a real-world test of the progressive counter-strategy. Polling data in the district is thin, but a recent survey conducted by the Democratic Congressional Campaign Committee gave Teachout a 5-point lead among likely voters, with 11 percent undecided. The race will depend on whether Teachout's lead can hold up during the barrage of Super PAC ads that will hit district in the final weeks of the campaign.
But the benefits for progressives from a Teachout win would be tremendous. Teachout said she wants to serve on the House Agriculture Committee if elected, to help serve local farmers. Through a quirk of history, the Ag Committee also shares jurisdiction over Wall Street trading in derivatives, which would give her a platform to assail the financial establishment ― something Singer and Mercer are no doubt aware of. The similarities between Teachout and Sen. Elizabeth Warren (D-Mass.) aren't exactly hard to identify ― both are economic populists, law professors and women with a knack for breaking down complex issues into voter-friendly arguments. Warren changed Congress with her election in 2012. Sanders thinks Teachout could do the same in 2016.
"You need a leader who will stand up to the billionaire class and tell them they cannot have it all," Sanders said. The first step is winning.
Sign up for the HuffPost Must Reads newsletter. Each Sunday, we will bring you the best original reporting, longform writing and breaking news from The Huffington Post and around the web, plus behind-the-scenes looks at how it's all made. Click here to sign up!
Correction: This article previously referred to Faso as a former state senator. He is a former state assemblyman.
Before You Go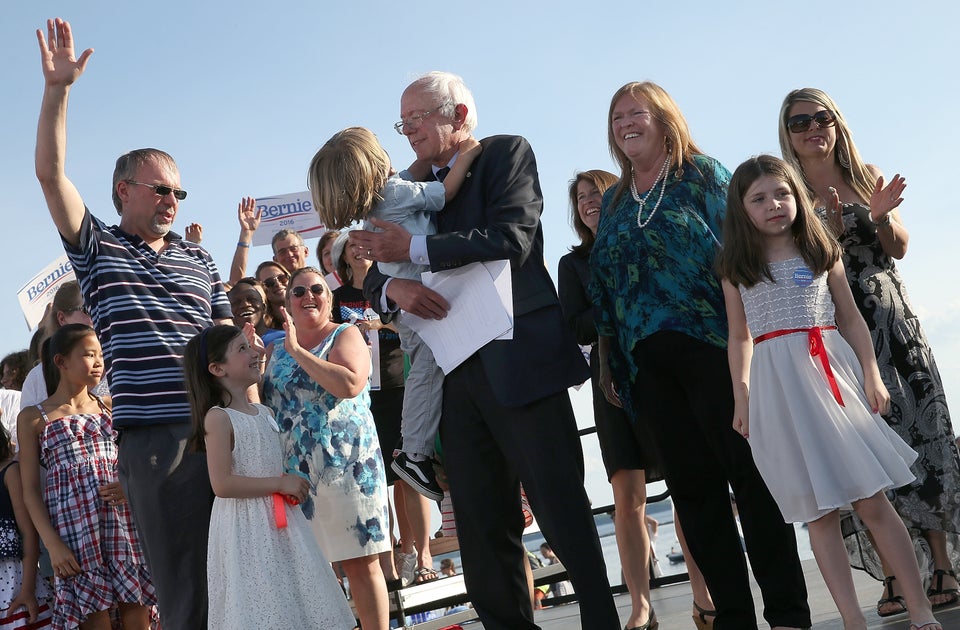 Bernie Sanders On The Campaign Trail
Popular in the Community