WASHINGTON ― Sen. Bernie Sanders (I-Vt.) won Rhode Island's Democratic presidential primary on Tuesday.
He was competing against former Secretary of State Hillary Clinton for 15 delegates. The tiny New England state awards a total of 33, but nine are chosen at the state's convention in June and nine others are superdelegates. To make it more confusing, the 15 delegates awarded Tuesday are distributed in proportion to the votes each candidate got in each congressional district. Ultimately, Sanders walks away with 13 delegates and Clinton gets 20.
Sanders needed the win in Rhode Island. Four other states held their primaries Tuesday ― Pennsylvania, Delaware, Connecticut and Maryland ― and Clinton won all of them. A total of 385 delegates were up for grabs Tuesday.
Overall, Clinton is way ahead in delegates. Factoring in superdelegates, Clinton was at 1,944 delegates before Tuesday's races, compared with 1,192 for Sanders. That puts Clinton about 82 percent of the way to 2,383, the magic number needed to lock in the party's nomination.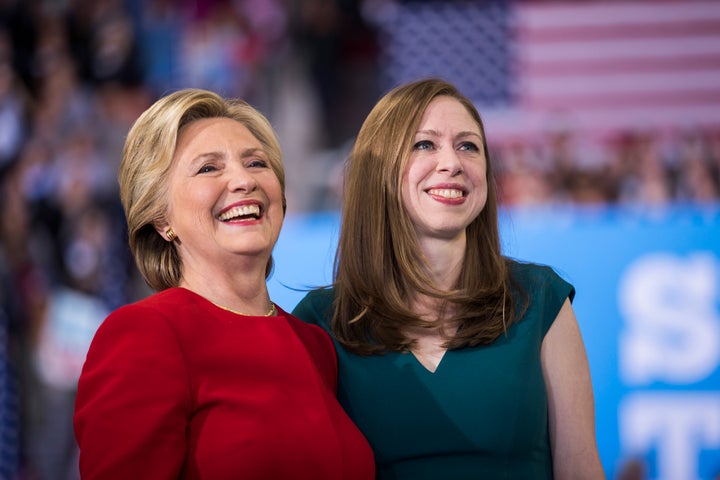 You wouldn't know about the tough climb ahead for Sanders based on his speech Tuesday evening. He told supporters in Huntington, West Virginia that he's soaring in the polls, and emphasized that his campaign is about more than running for president; it's a political revolution.
"As of today, we have won 16 primaries and caucuses all over this country," he said to loud cheers. "We have won over 1,200 delegates to the Democratic National Convention. And in the last several weeks, the national polls, they don't show us 60 points down. A few have us actually ahead or a few points down."
The Rhode Island race was a tossup heading into Tuesday. A Public Policy Polling survey over the weekend put Sanders at 49 percent and Clinton at 45 percent, with 6 percent undecided. A Brown University poll showed Clinton at 43 percent and Sanders at 34 percent, with 16 percent undecided.
Both candidates visited the state in the past week to try to give themselves an edge. Sanders held a rally on Sunday in Providence. Clinton held an event in Central Falls on Saturday, and her husband, former President Bill Clinton, held an event for her on Monday.
The next Democratic primaries are in Indiana on May 3, and in Nebraska and West Virginia on May 10.
Before You Go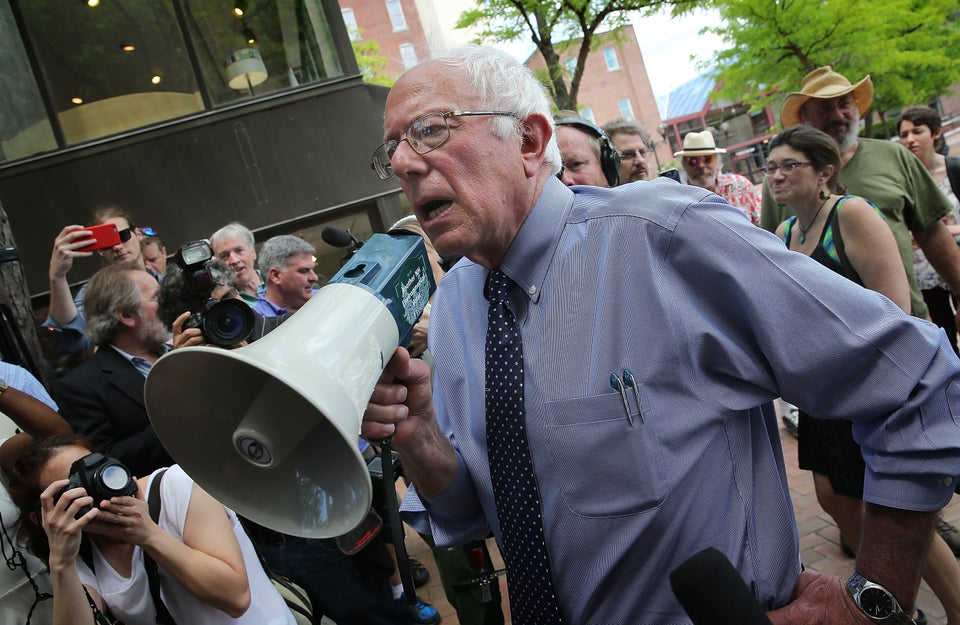 Bernie Sanders' Most Interesting Quotes
Popular in the Community